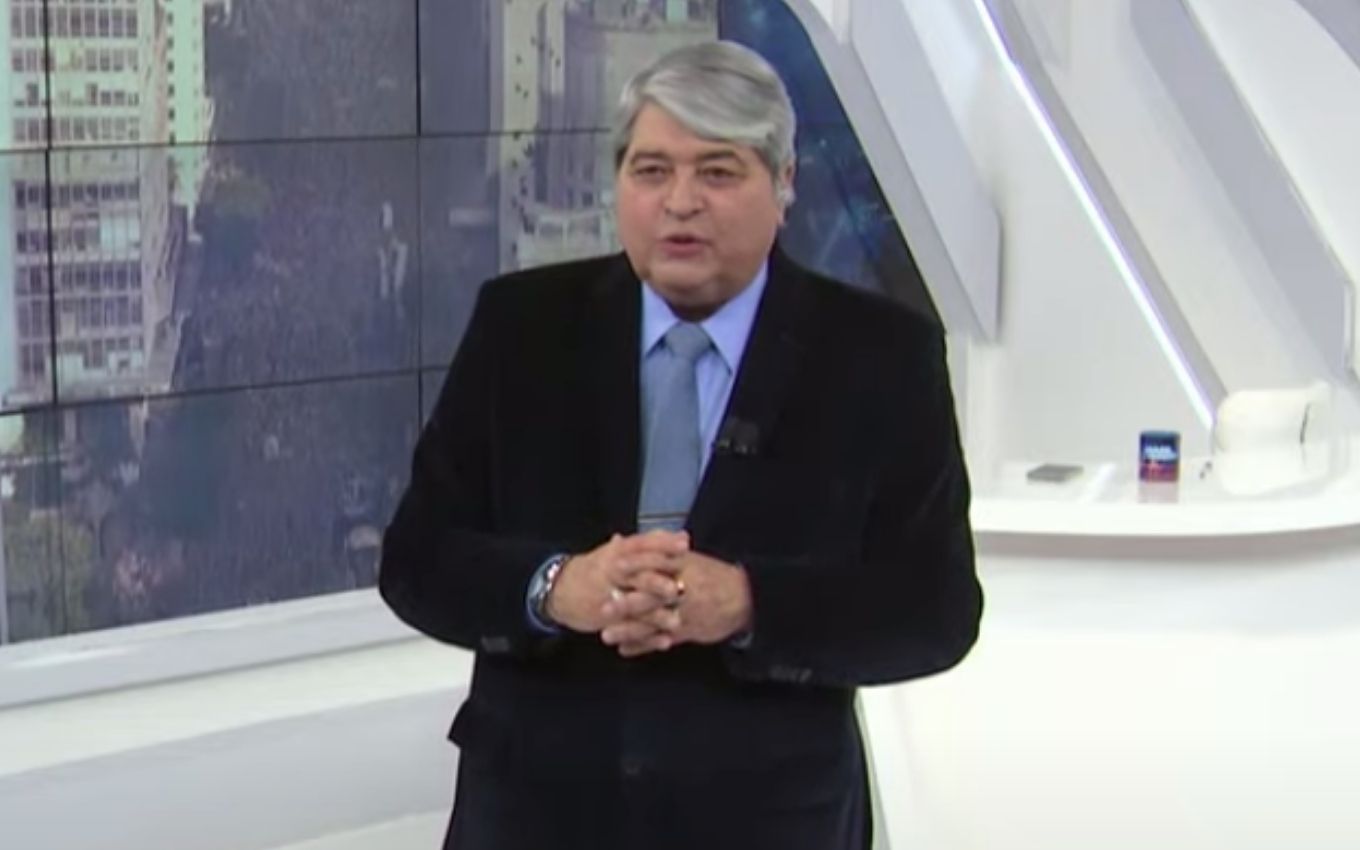 José Luiz Datena revolted with supporters of President Jair Bolsonaro (non-party) who called the Band "trash" during a live entry by reporter Cesar Cavalcante, who followed the pro-government demonstrations directly from Avenida Paulista in São Paulo. "No one here is going to accept disrespect for the reporter who is there," declared the anchor of Brasil Urgente in the newscast this Tuesday (7).
The reporter tried to give information to Brasil Urgente, but was interrupted by several militant supporters of Bolsonaro who made a chorus of "trash" for the station. "It can take away the image! Democracy is democracy, now no one here will accept disrespect for the reporter there. Nor for the press. No one here is obliged to accept that," Datena began.
"The president doesn't want confrontation, we don't want confrontation, but we won't allow them to call the press 'junk', I'm very proud of the press I'm part of. And I won't allow that here," added the presenter, who complained to the Journalism department for not having heeded their suggestion not to send news crews to the streets.
"I asked not to put a reporter in there since yesterday and I suggest that they remove the reporters from there immediately. To be called 'trash' or expose the reporter, who may be beaten up shortly, it's better to take it out. That's the atmosphere of hatred generated by the elections that we have to face," said the incumbent of Brasil Urgente.
"No way! This is absolutely unacceptable. No one will accept being called 'trash', because we are not garbage, we respect the Brazilian people, as long as there is mutual respect. These people do not represent the Brazilian people, these people do not respect democracy. I asked not to put reporters there, but they don't attend me at all," he pointed out.
"They're exposing the boy over there to taking a stick. I'm not going to respond in kind to this 'trash' thing, because I would, but while they're cursing the press, no reporter comes here to allow these unqualified people to have a voice. unless they take me out of here. If they want to put another guy here, you can call the reporter 'junk'", concluded the journalist.
.