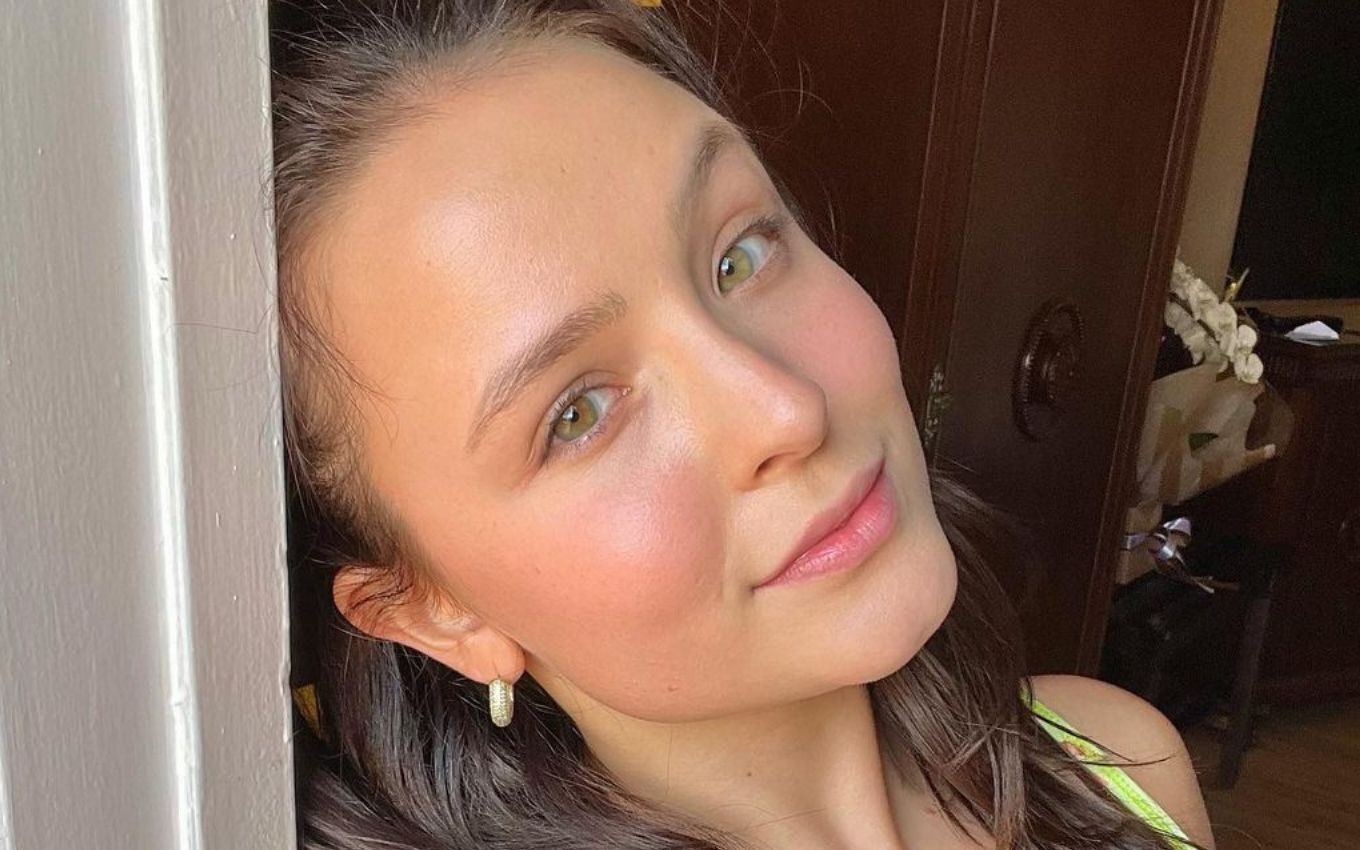 Larissa Manoela will live a forbidden love in Além da Ilusão, the next six o'clock soap opera. In the period paper by author Alessandra Poggi, the actress will be the daughter of Antonio Calloni and Malu Galli. The two will not accept the girl's romance with the magician played by Rafael Vitti.
Set in the 1940s, the plot will begin with Vitti's character falling in love with Larissa's little girl, but she will die right away. Years later, the boy will meet her sister, also played by the actress, and will be delighted with the similarity of the two.
The telenovela recordings have attracted a crowd in Poços de Caldas, Minas Gerais. Larissa became a "tourist attraction" while filming scenes for the next plot. On Thursday morning (7), a production employee posted on Instagram Stories the backstage and the agitation of the residents with the presence of the protagonist.
The actress was in Pedro Sanches square, in the center of the city, and fans were waiting anxiously for a photo with the famous woman. "Larissa Manoela, dragging crowds," said Marcos Torres, in the video.
The artist replaced the record and showed that she was surprised by the public's affection: "Oh my heart", she commented. Every day, the young woman also shares photos and videos of the soap opera's recordings.
Some images of the actors have already gone viral on the internet on Wednesday (6), such as a photo of Larissa Manoela on the balcony of a period house and one of Rafael Vitti on the streets of the city, characterized as the magician Davi. And the image of the scene of Larissa and Calloni, published firsthand in the column by Patrícia Kogut, of the newspaper O Globo.
See some photos of the featured cast:
Here is Larissa Manoela and Antonio Calloni featured for the telenovela Além da Ilusão

In Alessandra Poggi's plot, the actors played father (Judge Mathias) and daughter (Elisa/Isadora). pic.twitter.com/6jPVEC4XMJ

— José| FAN ACCOUNT (@JoseF3lipe) October 9, 2021
.