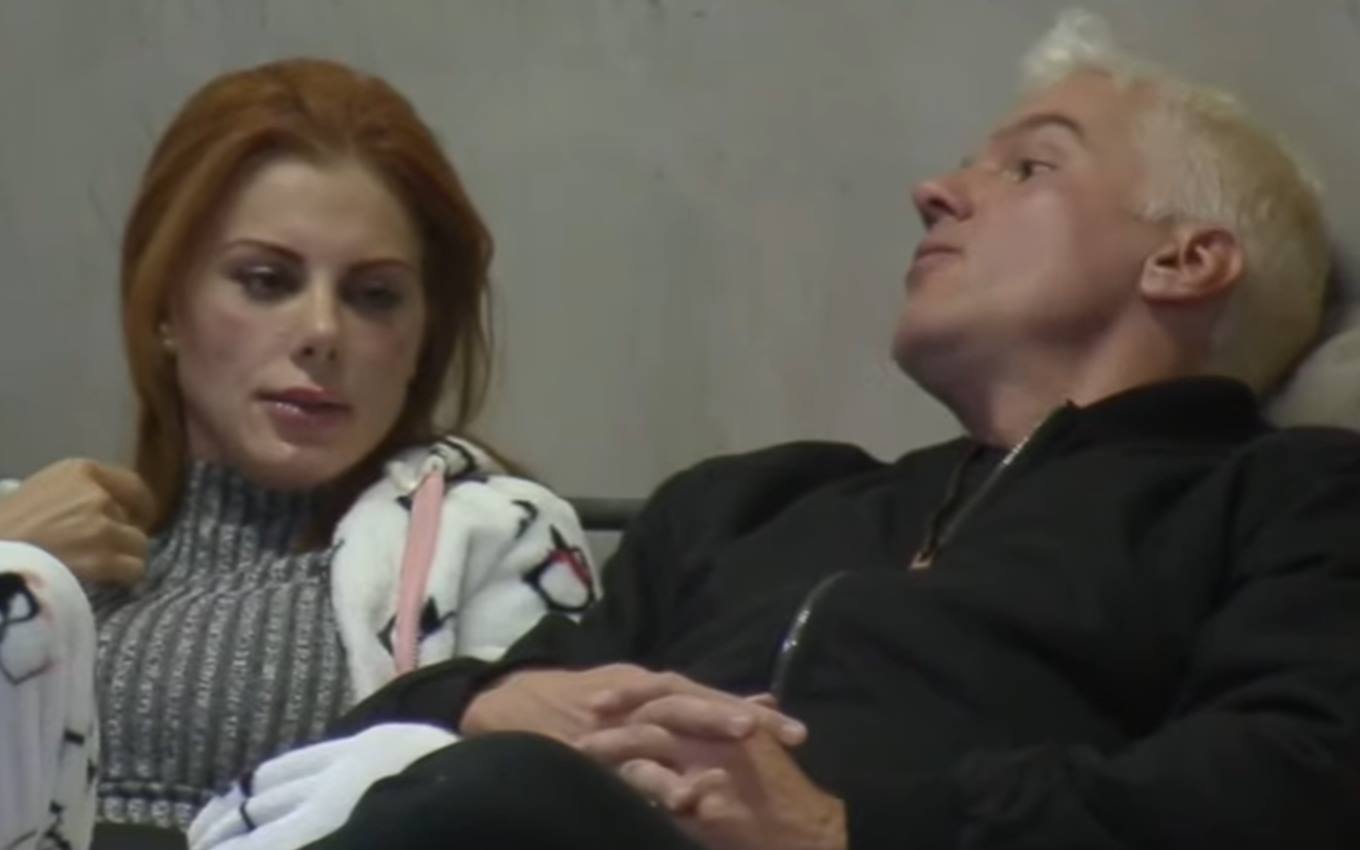 Deborah Albuquerque unburdened herself with Bruno Salomão last Sunday (18) at Power Couple Brasil 5. The actress admitted that she is worried about her situation in the game after the Prova dos Casals and fears being eliminated from the reality show on Record. "I'm kind of upset," lamented the redhead.
Sitting in the outer area of ​​the mansion, the former Ronaldinhas took the opportunity to unburden herself with her husband. During the conversation, the two stated that they are afraid for not having been able to fulfill the dynamic quickly.
Deborah, then, raised the possibility that Li Martins had done well in the test. "That's why I'm kind of upset, I'm thinking it won't work for us. I wanted to get my hopes up. Maybe, they [Li e JP Mantovani] are not telling the whole story, just watching".
"Georgia fell, the other one got tangled up in the bucket," Bruno commented next. "Li and Jota are counting as if they had won. She said she made the bucket twice," continued Deborah.
After hearing the statement of the companion, the doctor disagreed that the last race of the season had been calm. "There's no chance. Was it difficult, only she who found it easy? It wasn't easy," he countered.
During the Couples Test, participants had to complete a tree climbing circuit in which each competitor had to carry buckets of water to fill another three larger barrels. Mari Matarazzo and Matheus Yurley are in the DR, as they were unable to finish the activity due to the influencer's injured shoulder.
Check out an excerpt of the conversation:
EITA 💥 @DrBrunoSalomao he is outraged because @LissahMartins said he found the Surprise Test easy 😱

Want to watch the #PowerCouple live? Come to #PlayPlus! Go to https://t.co/UpWImxSIbXpic.twitter.com/bRoFz9Jw2m

— PlayPlus (@SigaPlayPlus) July 19, 2021
---
Learn all about reality shows with the podcast O Brasil Tá Vendo
Listen to "#46 – Not a Goat's Eye Saved – Final Analysis on On Limit 5" in Spreaker.
---
Subscribe to the channel TV news on YouTube to check out our daily newsletters, interviews and live videos
.