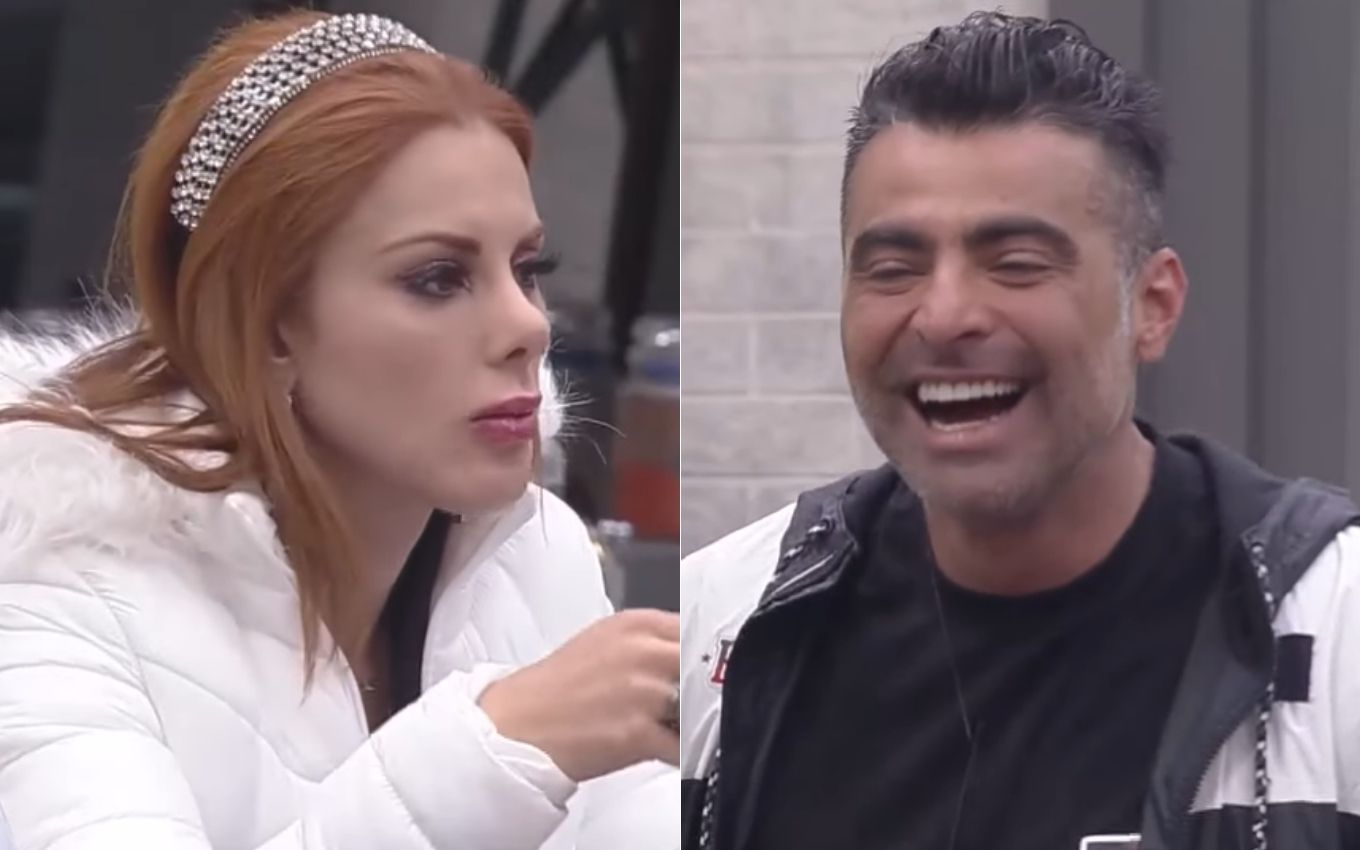 At Power Couple Brasil 5, Deborah Albuquerque decided to make an intimate demand for JP Mantovani, her ex-affair and current husband of Li Martins. This Saturday (3), the actress got dressed in the room of the allies and ordered the model to take a bath in swim trunks. "I don't want to see anyone naked," she said.
"I'm going to take a shower real quick," JP said to Li. Deborah, who was in the couple's room at the time, snapped, "Take a swimsuit, I don't want to see anyone naked!"
During the stay in someone else's room, the member of the phoenix couple also used some accessories from the former Rouge. "Will you think I'm abused if I take an earring from you?" Deborah asked. "No, take it," Li authorized, and Bruno Salomão's wife justified: "You have so many, I would like just one so you don't go naked [ao campo de provas]".
Minutes later, Deborah and Bruno talked about the Men's Test, which will be held this Saturday, but Record will only exhibit on Monday (5). Due to the legacy of Filipe Duarte and Nina Cachoeira's DR, Georgia Fröhlich will have to compete in place of Thiago Bertoldo.
Check out the video:
Intimacy that speaks? @OfficialDeborahA is getting ready in the room of @LissahMartins and asked to @jpmantovanireal bathe in swim trunks 🤣

only with me, in the #PlayPlus, you watch the 24-hour broadcast of #PowerCouple. Go to https://t.co/UpWImxSIbXpic.twitter.com/0ikuvALy5x

— PlayPlus (@SigaPlayPlus) July 3, 2021
---
Learn all about reality shows with the podcast O Brasil Tá Vendo
Listen to "#44 – The best and craziest moments of Vacationing with Ex – with Tainá Felipe" on Spreaker.
---
Subscribe to the channel TV news on YouTube to check out our daily newsletters, interviews and live videos
.