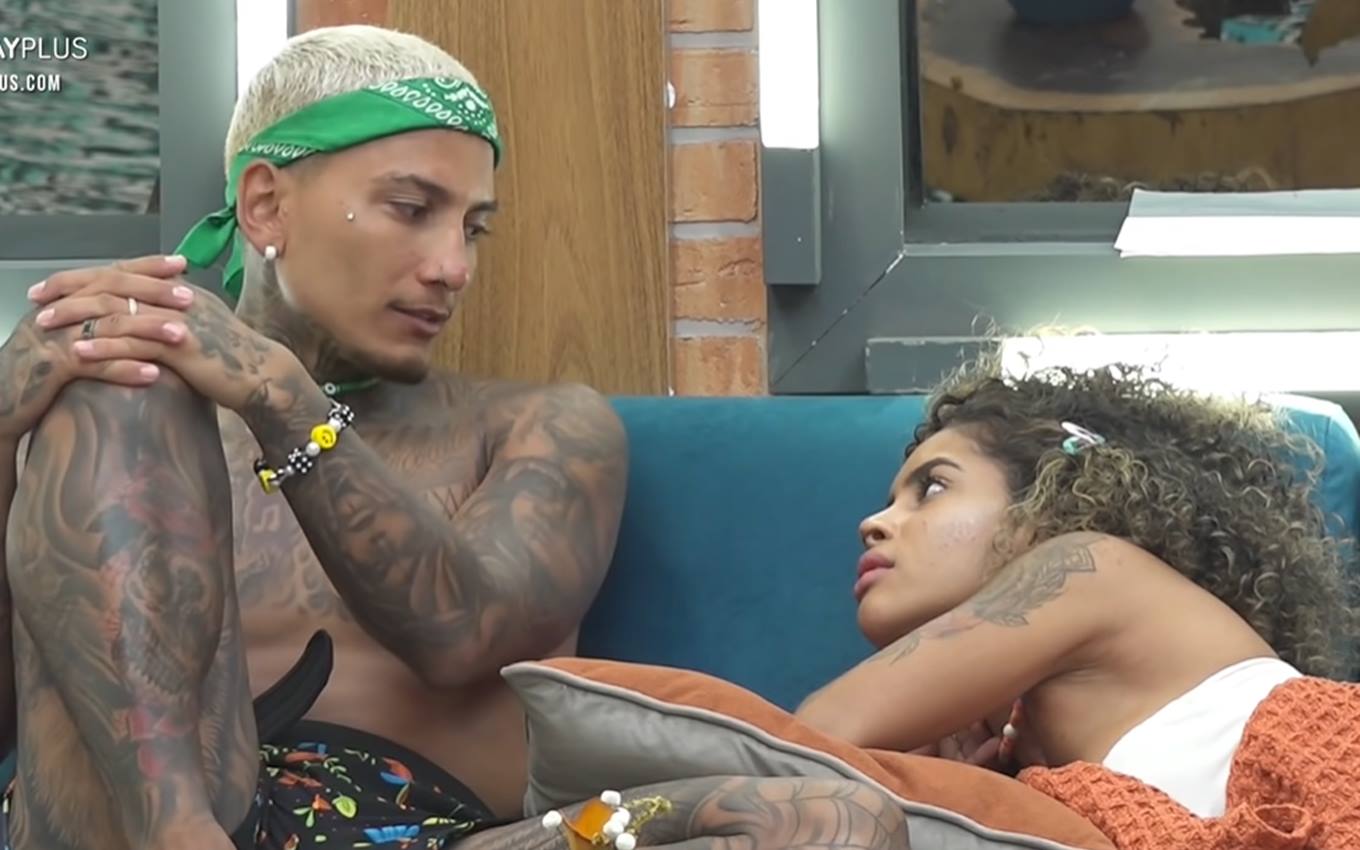 Dynho Alves has already realized that Sthefane Matos is lost in the game in A Fazenda 2021. As she was the last to arrive at headquarters, the influencer still faces difficulties in positioning herself in relation to the other participants of the reality show. This Monday (27), the singer advised the Bahian woman: "You have to be more connected".
In the room of the mansion, the ex-Power Couple gave his opinion on the posture that his colleague in confinement has been taking in recent days. "You have to bond more. There's still no way you can [saber de tudo]. But you were supposed to have a vision more or less, understand?", he warned.
Silently, Sthe listened to the advice of MC Mirella's husband, but avoided commenting on his stay in the rural program.
Last week, in a moment of unburdening with Arcrebiano de Araújo, the blogger had commented on her fear of being rejected by the other participants. "I don't know how to deal with rejection very much. For example, if one or two people vote for me, that's fine, but if everyone [votar], I can't handle this feeling of rejection. Something in my life, personal situations. It hurts," she admitted.
The blogger also claimed to have been a victim of rejection at other times in her life. "That's why I'm telling you that I don't know if I'm ready [para isso]", completed the participant.
Sthefane was cast in The Farm 13 after spending a few days confined to Paiol TikTok alongside Alisson Jordan, Krawk and Mah Tavares. In the popular vote, she counted 67.19% and won the last seat in confinement. "The farm is a positioning game, which demands a lot from those who play. From today on, one of you will be monitored 24 hours a day. Brazil voted, voted a lot, and you are the one who leaves directly from Paiol TikTok to A Fazenda 13, Sthefane Matos", revealed Adriane Galisteu on September 17th.
Where to watch The Farm 13?
The only service that relies on the 24-hour broadcast of rural reality, PlayPlus has the price of BRL 15.90 a month. Contrary to what happened in previous seasons, Record's platform now offers more than one camera for subscribers to follow what happens at the reality show's headquarters.
The platform offers 14 days of free use for those who have never subscribed to the service. After this period, the user starts to pay the monthly fees. In addition to the nine cameras and full episodes of A Fazenda 13, Record's streaming offers soap operas, series, newscasts and programs shown on the station.
---
Learn all about reality shows with the podcast O Brasil Tá Vendo
---
Subscribe to the channel TV news on YouTube to check out our daily newsletters, interviews and live videos
.