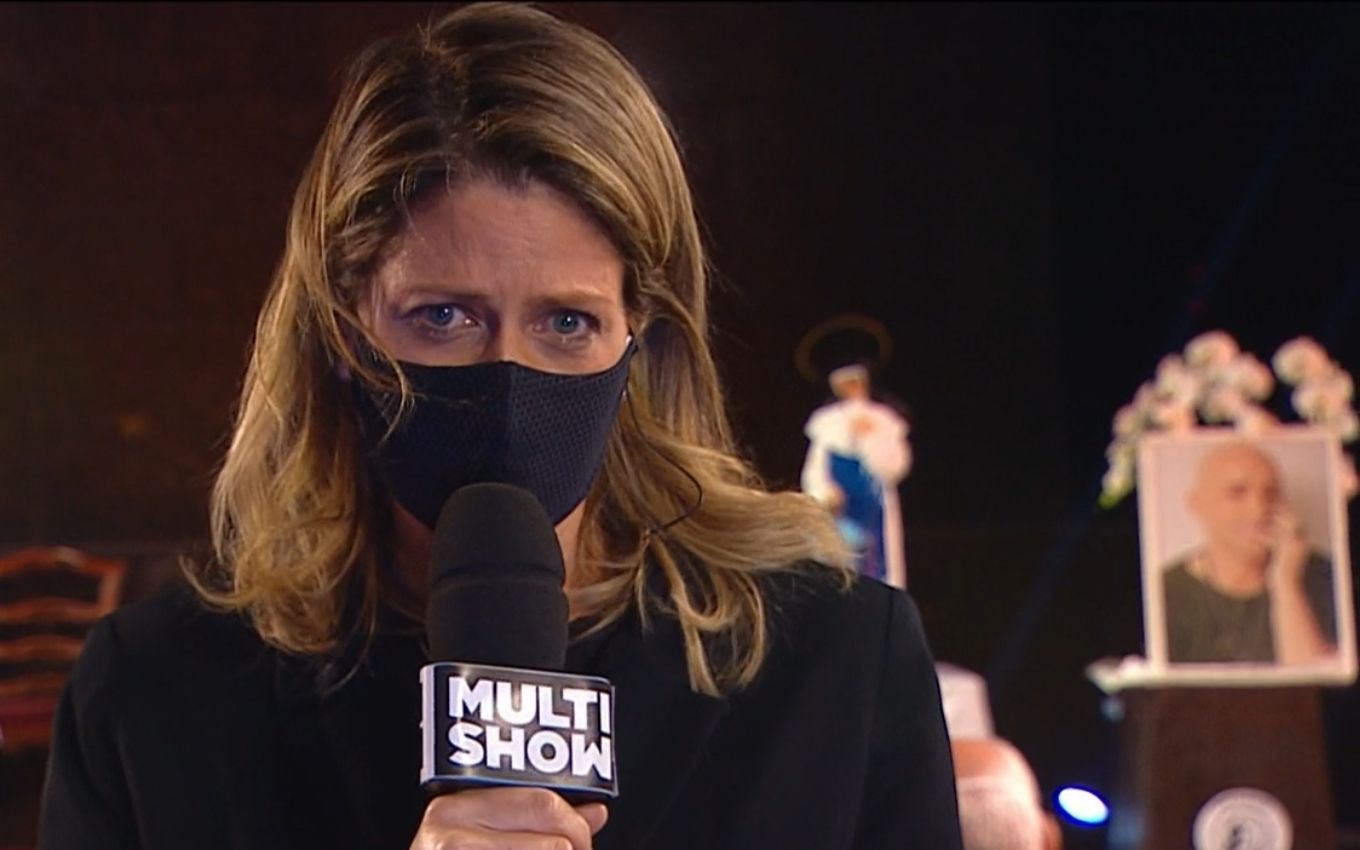 Didi Wagner was moved and moved to tears when opening the broadcast of the seventh day mass in honor of actor Paulo Gustavo (1978-2021), who died as a result of Covid-19 on May 4. "Today is another difficult day. It is not news coverage, it is not a show," said the presenter at Cristo Redentor, in Rio de Janeiro, where the ceremony takes place this Tuesday (11).
"I feel honored to have been invited to be here as a representative of the Multishow channel and as a friend of Paulo Gustavo. It is still very difficult to assimilate the departure of such a special person, with so many beautiful things that we imagine would still happen in his life, "Didi continued.
The reporter for the paid channel also cited the pandemic in justifying her motivation to broadcast the ceremony. "It is important to say that this is being done in response to a request from the actor's family, so that everyone could follow this moment and say goodbye to him, since in these times distance has to be the rule, and Paulo Gustavo has fans all over the country. "
Didi Wagner also stated that the Mass, which started being celebrated by Father Omar Raposo, at Cristo Redentor, in Rio de Janeiro, is "not only for Paulo Gustavo, but also for the more than 423 thousand lives lost to Covid-19" . In addition to family members, several artists are present at the event, such as actresses Mônica Martelli and Samantha Schmütz.
.