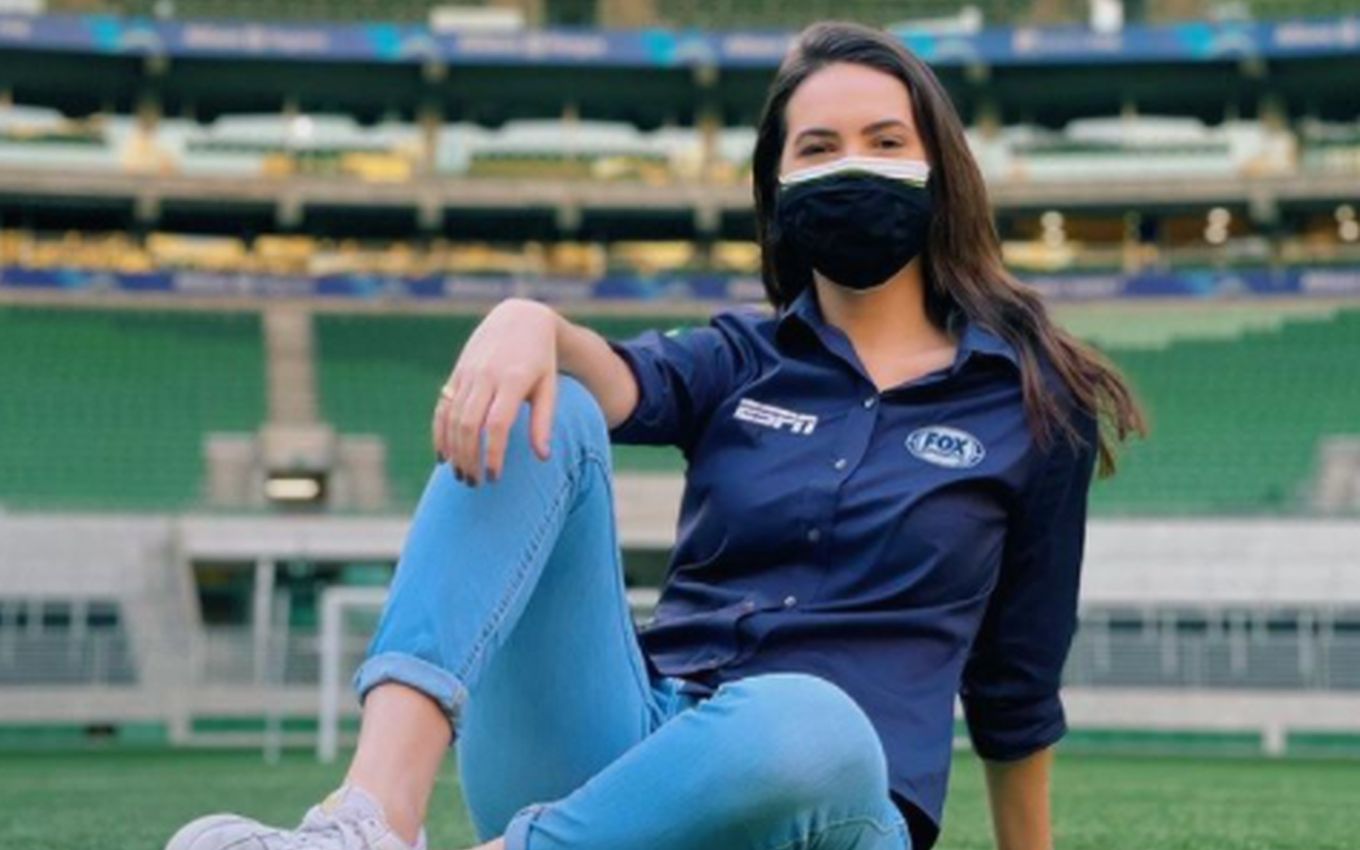 Mariana Spinelli, a Disney sports journalist, tested positive for Covid-19, days before her debut on the Olympic Games broadcast. She told about the diagnosis on Twitter, last Friday (16). Fans created a tag on the social network to wish them better. The subject was among the most commented on this Saturday morning (17).
In the message to admirers, the SportsCenter presenter said that she had to postpone a trip to São Paulo after receiving the test result. She said she has mild symptoms and remains at rest.
"Family, I tested positive for Covid-19. I took the test, because I was going to São Paulo for a recording. Obviously, I didn't go. I have some symptoms, everything is mild", he began.
The Olympics start next Friday (23), but she said she is optimistic to get back to work at ESPN and Fox Sports in time to work on the broadcast.
"I'm resting and recovering to be 100% for the start of the Olympics. I have a lot of women's football content to record for you. Take care and get vaccinated," he added.
Check out the journalist's post below:
My nonna turns 80 this week and this was the message she sent me hahaha pic.twitter.com/eagseEZvHP

– Mariana Spinelli (@marianaspinelIi) July 17, 2021
See you guys put me on trending topics??? Oh no 💛🙏🏽 https://t.co/XB4ELbdHjHpic.twitter.com/TE8CFddEyY

– Mariana Spinelli (@marianaspinelIi) July 17, 2021
Admirers and friends mobilized to wish Mariana Spinelli strength and improvements in her recovery. See the repercussion:
Strength, Mari!
Take care!

— Tulio Ferraz 🇧🇷🏴 (@_tulioferraz) July 17, 2021
Force Mari, it's already good!

– Aunt Nachozada (@Sy_zuba) July 17, 2021
Force Mari, get well! We're vaccinating soon

– Pedro Rocha (@PedroKiske) July 17, 2021
Improvements Mari, in my family there were 5, mother of 88, me 58, brothers 52 and 48, niece 23. All recovered thanks to God.
Go ahead and you'll soon be back and in great shape. and with mom @spinelliadriana Caring. It gets even better.

– Carlos AEmil (@ carlosEmil2711) July 17, 2021
Improvements Mari 🙏🙏 came out of isolation last Saturday and it's hard to think that anything can happen. 😣
But everything will be ok

– Llinay (@Llinay) July 17, 2021
Get well, Mari. Have a good rest and you'll be gone 100% ❤️

– Thais Pontes (@thaispontes_) July 17, 2021
.