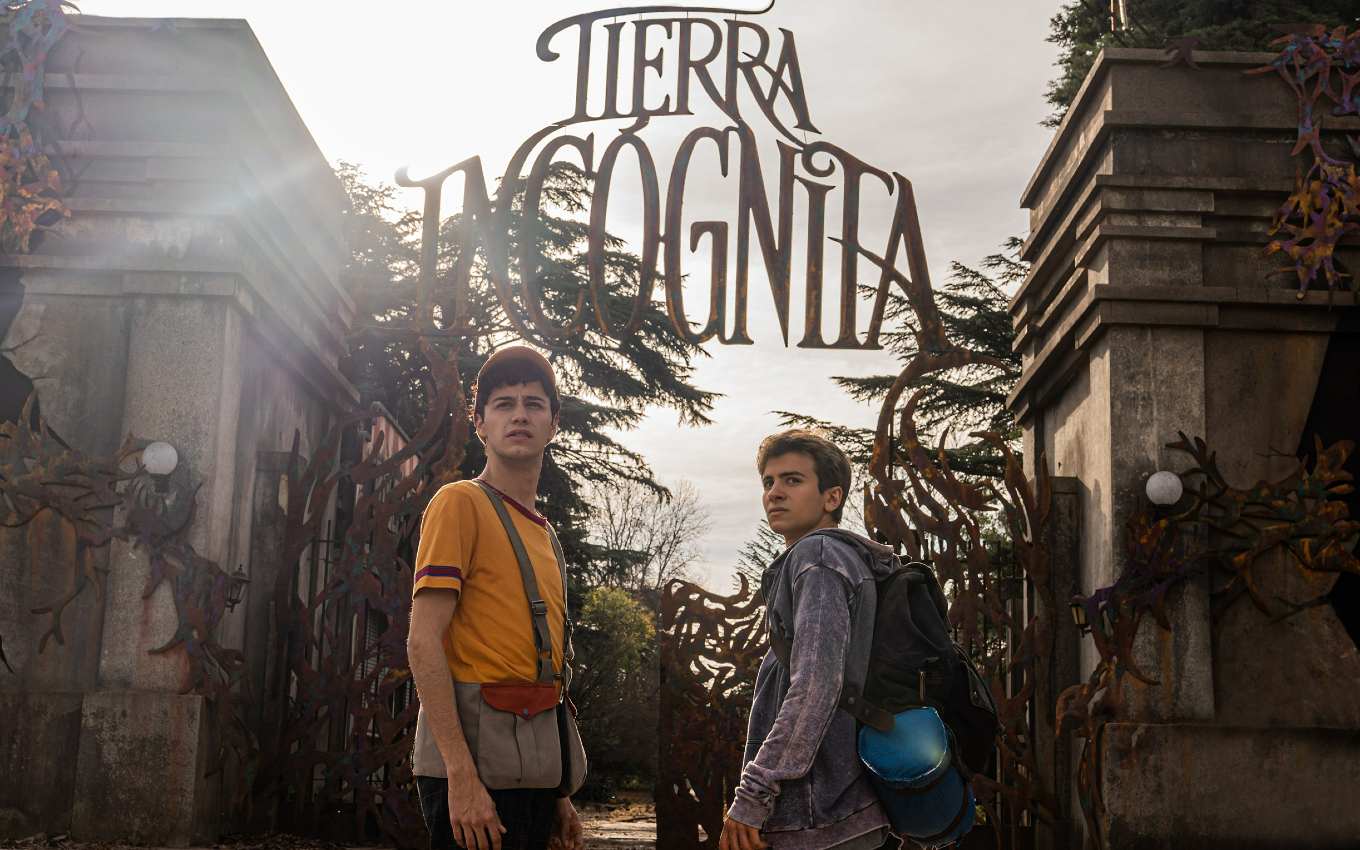 Disney+'s new bet for the youth audience is Terra Incógnita. The production mixes terror and teen suspense to present a teenager's journey to the truth about the enigmatic disappearance of his parents. The first photos and a teaser were revealed. The premiere is scheduled for 2022, with no defined date yet.
The original project is a partnership between Disney+ Original Productions Latin America, which develops work for the Latin American market, and the production company Non Stop. The recordings take place in Argentina, with a local cast.
In the story, Eric Dalaras (Pedro Maurizi, from Tunnel Vision) tries to understand why his parents disappeared eight years ago. He lives with his younger sister Uma (Mora Fisz), in the company of his maternal grandparents and decides to run away to find answers.
The focal point of their investigations is at the Terra Incognita horror amusement park, where the family members were last seen. The place is abandoned, and the boy will have the help of relatives and friends to overcome his fears and unravel the mystery.
Director Sebastián Pivotto (Violetta) runs the show. In the main cast are names such as Carla Pandolfi, Verónica Intile, Ezequiel Rodríguez, Osmar Núñez, Joaquín Ochoa and Sebastián Sinnot. Some actors have been in Disney Channel and Disney XD productions, cases of Bia and O11ZE (2017-2019).
The opening season of Terra Incógnita will feature eight episodes, each lasting 30 minutes.
See the teaser and the first photos of the series:
WILL SERVE!

Check out the first footage of 'Terra Incógnita', the new Disney+ horror and mystery series that launches in 2022.

The series will cover themes such as the transition from adolescence to adulthood, overcoming fears and the search for the truth. pic.twitter.com/pS90bQ9fLA

— Info Disney+ Brasil (@InfoDisneyPBR) June 29, 2021
.