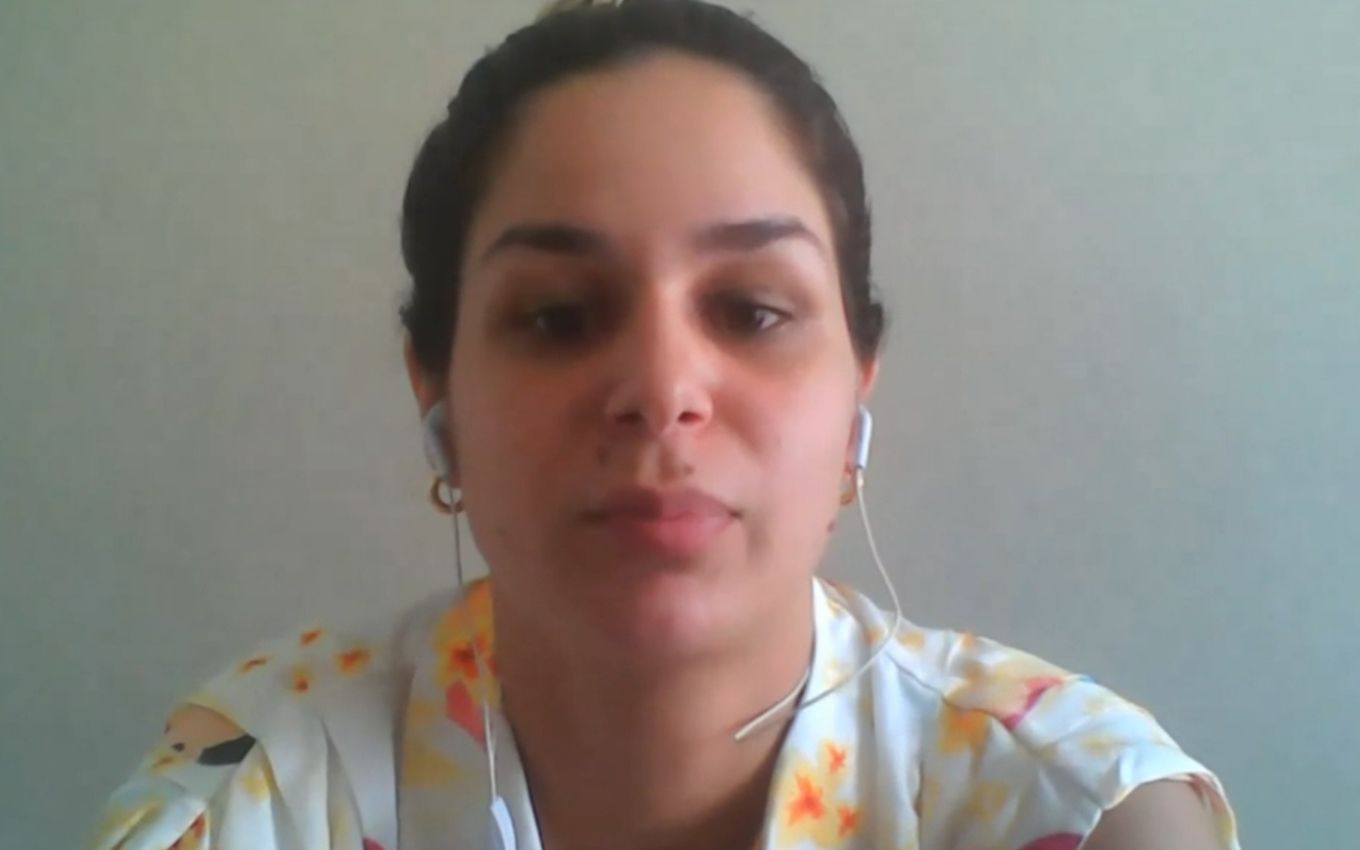 At the meeting this Tuesday (13), Pamella Holanda spoke about the aggressions she suffered from Iverson de Souza Araújo, DJ Ivis. According to the digital influencer, in addition to the slaps that were caught by security cameras, there were others that were left without image records. Also according to the artist's ex, she was attacked for the first time when she was still pregnant with her daughter Mel, now nine months old.
Pamella explained that security cameras were installed in the house to watch over the baby when she was with babysitters in the residence. "After I had the baby, I had a postpartum complication and I had to stay in the hospital. That was how I saw from the hospital how my daughter was doing and what was going on," she explained.
Fátima Bernardes said that the images recorded in the property ended up gaining greater importance and questioned when the attacks had started. "I was pregnant with Mel," he said.
"I tried to believe he was doing that because of his temper. I believed his temper was to blame for that, I wanted to justify why I didn't believe he could be doing that to me," said DJ Ivis's ex-wife.
The influencer said that the images released were recorded between December last year and February 2021 and that the people who appeared in the videos witnessing the attacks were her mother and an employee of Iverson de Souza Araújo:
My mother does not show any reaction for fear of him. She knew by witnessing, with his behavior, always very impatient, intolerant. He didn't accept being contradicted, and she had seen it before. In the images, she just puts her hand on her head and says: 'I'll end up dying seeing this.'
She said she decided to report the case last week after realizing that Ivis was deliberately attacking her and showing no regrets. Fátima Bernardes also showed an excerpt of a video that the DJ was trying to explain the attacks.
"I'm not here to justify anything. I'm here to show that I can't take it anymore. Many people will judge me, but I couldn't stand it anymore, I received blackmail, death threat with my daughter. I passed", said the musician on Sunday (11).
Pamella declined to comment on the statements: "I don't have to reply to what he says. He tried to justify the unjustifiable by making people not believe me. For him, I was crazy, unbalanced. These are typical speeches. [de um agressor], I don't have to talk about".
Watch excerpts from the interview with Fátima Bernardes below:
Stay tuned: service 180 registers and forwards allegations of violence against women to Organs competent bodies. For that reason, don't be silent!

— Meeting with Fátima (@EncontroFatima) July 13, 2021
The delegate of the Police Service for Women gave some guidelines for women who suffer aggression to obtain evidence.

Take a look and know what to do! ⬇ #Meetingpic.twitter.com/2kp5B32OWt

— Meeting with Fátima (@EncontroFatima) July 13, 2021
And let's go from dj ivis throwing all the blame to his poor woman 🤢 pic.twitter.com/YFNq5JhP4v

— 𝐴𝑙𝑖𝑐𝑖𝑎💎•𝗖𝗮𝗱𝗲𝗹𝗶𝗻𝗵𝗮 𝗱𝗼 𝗸𝘂𝗯𝗶 𝟮 (@aliciayaman_) July 11, 2021
.