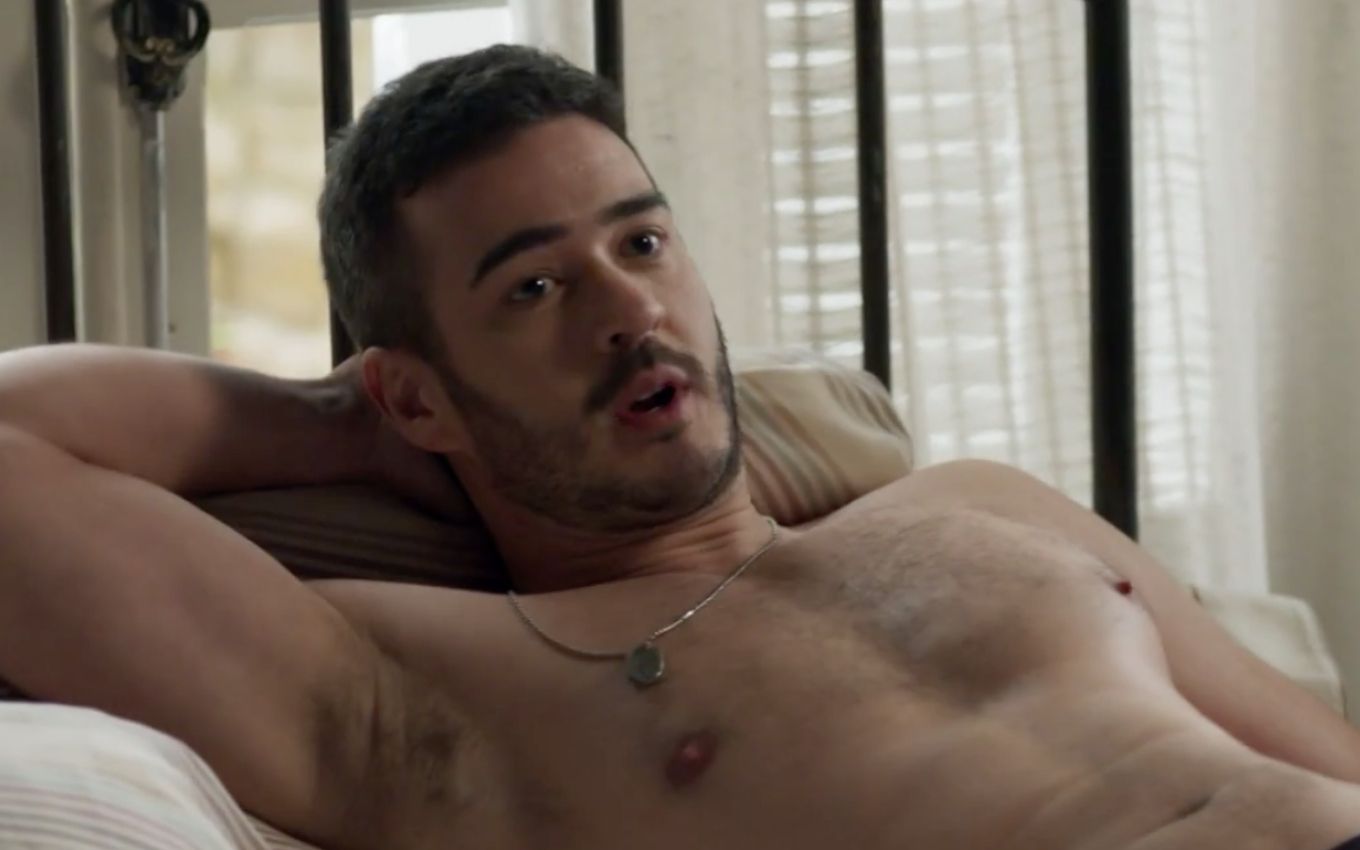 Domênico in Pega Pega, Marcos Veras entertained the production and cast during the recording of the seven o'clock soap opera. Unaccustomed to playing the roles of heartthrobs in fiction, the actor always played games when he needed to be shirtless in the plot of Claudia Souto.
"The character is serious, honest, but I remember that there was a lot of fun because I did scenes without a shirt, something I wasn't used to doing on television", commented the actor in an interview sent by Globo to the press.
Known for his work in comedy, Veras made his first heartthrob in Pega Pega. Domênico still has a hidden relationship with Antônia (Vanessa Giácomo), and the actor had to do sensual scenes with his colleague.
"It was a kind of new job, in a new habitat for me. It gave me more versatility in my career," he recalled. The actor pointed out that he was happy with the result of the partnership with Vanessa Giácomo, and that they are still friends today.
She is a person very passionate about what she does, an excellent actress, a great partner in the scene. Most of my scenes were with her, and the partnership was very rich. We played a lot backstage, spent the whole day together, in and out of the scenes, we studied together. One of the best partners I've ever had on television. And who became a friend.
The affection also extends to the rest of the cast, and Marcos said that the artists became friends and talked through social networks.
"The chat we have since the telenovela is one of the most active ones I have, we always talk. The telenovela was in 2017 and until today we talk about Pega Pega and any other subject. Many actors have returned to work together in other works. they only meet virtually, others personally," he concluded.
Pega Pega (2017) won a "special edition" to fill the hole left after the final stretch of Salve-se Quem Poder. Como Mais Vida, Melhor, the next unpublished soap opera in the 7pm range, was postponed because it is being recorded with security protocols that slow down the execution process.
---
Learn all about the upcoming chapters of soap operas with the Noveleiros podcast
Listen to "#77 – Luísa makes a big revelation to Pilar in Nos Tempos do Imperador" on Spreaker.
---
Subscribe to the channel TV news on YouTube and watch videos with revelations of what will happen in Império and other soap operas.
.