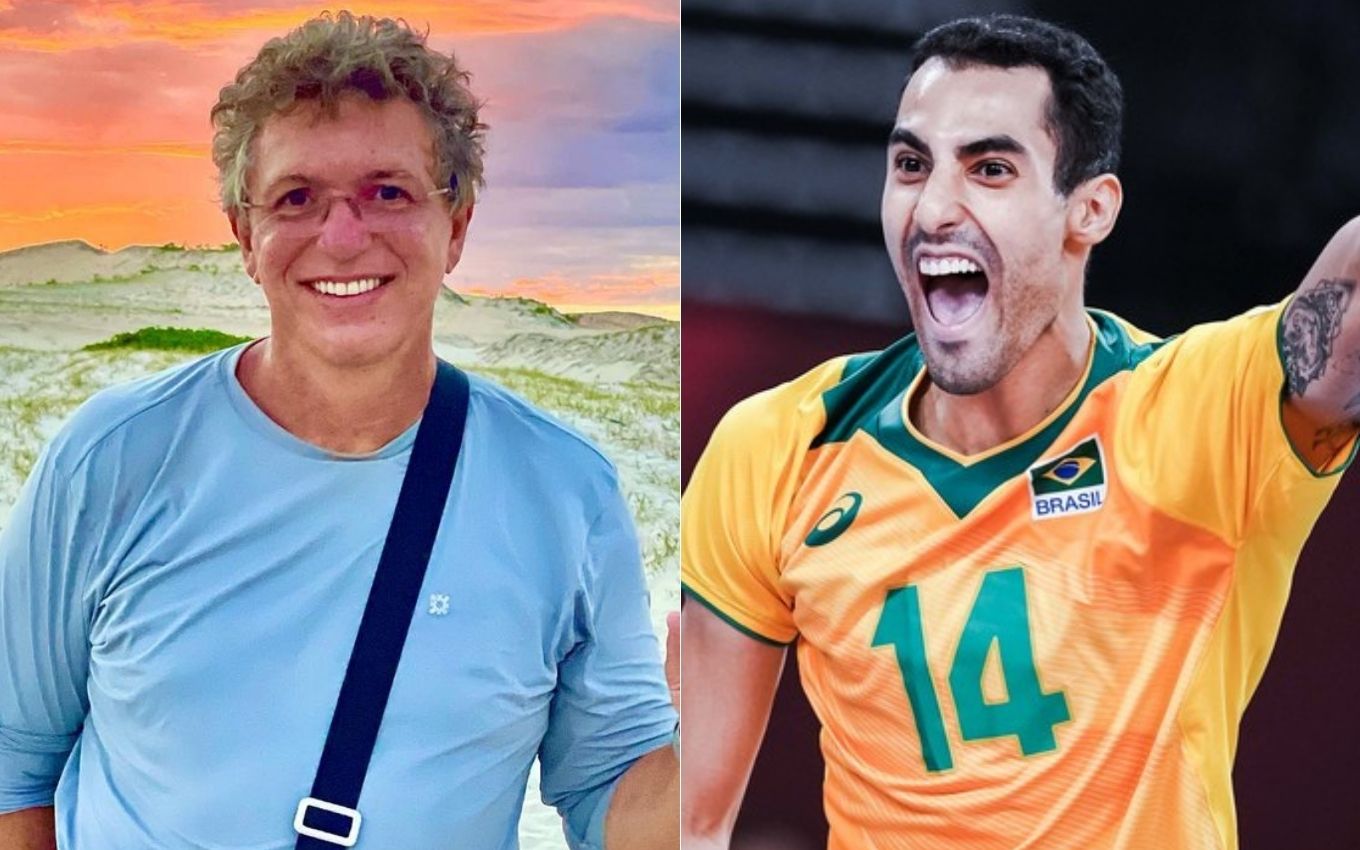 Douglas Souza's sudden fame for volleyball seems to have caught the attention of JB Oliveira, o Boninho. The Globo director published a publication in which he agreed with Galvão Bueno's suggestion of having the athlete in the BBB22 cast. "The guy is making a difference," commented Ana Furtado's husband.
During the broadcast of the opening ceremony of the Olympic Games in Tokyo on Friday (23), the narrator made a video call with part of the men's volleyball team and joked about Souza's success on social media.
The announcer compared the pointer phenomenon on the web with the followers gained by Juliette Freire during BBB21. "You arrived with 200 thousand followers and has almost two million? Are you the Big Brother of the Olympics? Soon Tiago Leifert and Boninho invite you to BBB22, wait," joked the veteran. "You can call me, I'm ready!", the athlete cheered.
In the early hours of this Saturday (24), the director of Globo commented on the statement of his colleague at the station. "We already liked that Galvão Bueno, Douglas Souza at BBB. Why not? The guy is making a difference in volleyball and made the final point in this first round!", Boninho added.
"I support it!" commented Ana Furtado. "It would be awesome", completed Marcelo Serrado. "Talent, personality, charisma, brilliance… All together!", praised Carol Barcellos.
The Brazilian team beat Tunisia by 3 sets to 0 in the debut of men's volleyball. Douglas Souza entered the second set and stood out during the match. The pointer still marked the last point of the game.
Check out Boninho's post:
.