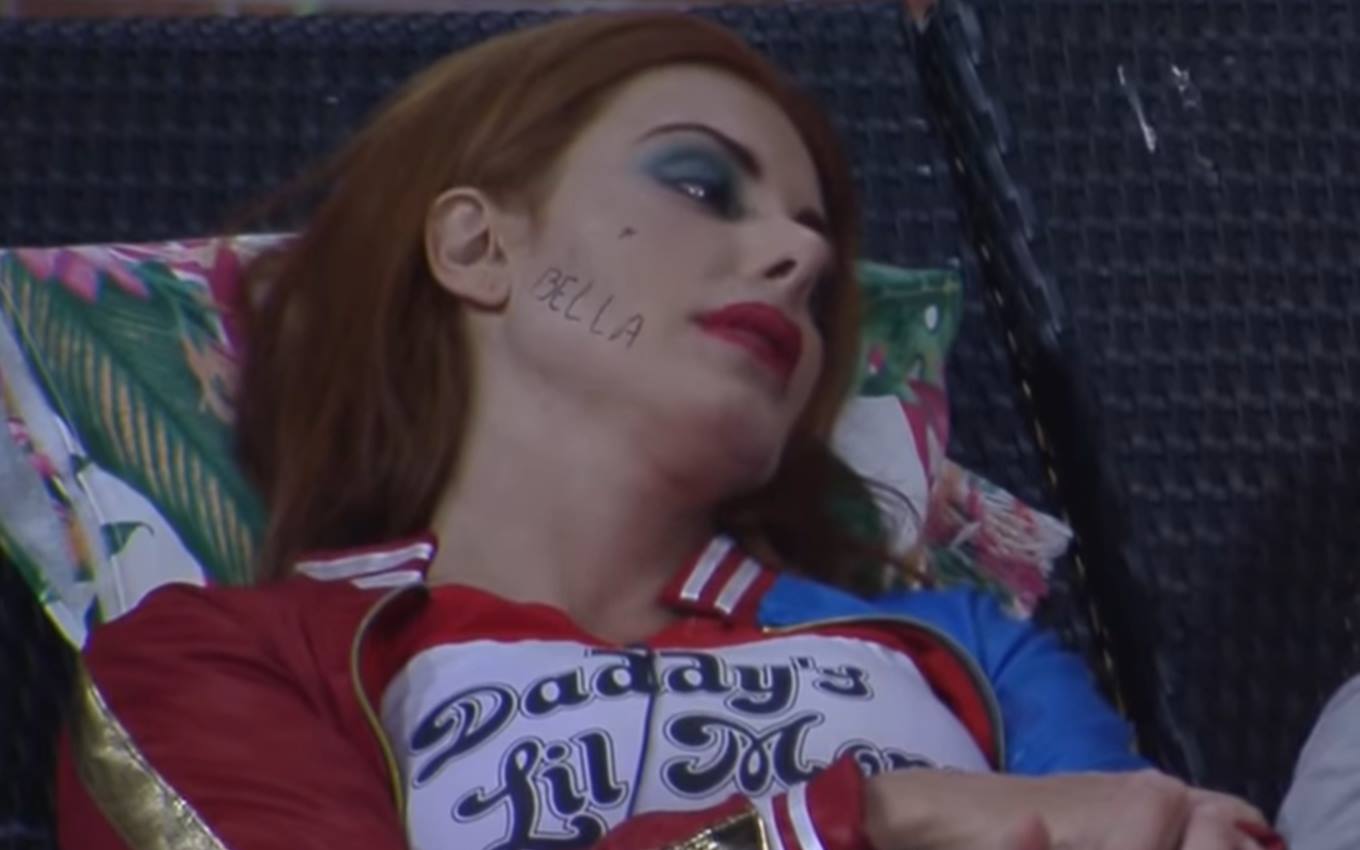 In the risk zone of Power Couple Brasil 5, Deborah Albuquerque decided to dress like the character Arlequina and compare her trajectory in reality with the plot of the movie Aves de Rapina (2020). On Thursday (27), the wife of Bruno Salomão said that she is misunderstood by rivals in the game, as well as the enemy of Batman in films and comics.
Vote ->Deborah, Filipe or MC Mirella: Who should be on the Power Couple?
"They asked if I identified my personality with that of Harlequin," commented the actress. The doctor replied: "You are very crazy". "Very misunderstood, just like her. In the end, she is super nice, she is the one who saves everyone's child, and everyone is against her", reinforced the redhead.
Concerned about the risk of elimination, Solomon decided to rest just before the live program. However, Deborah followed up on comparisons about film history. "Look how crazy, Harlequin went through a Power Couple also in the film. Everyone running after her, man, dog, parrot (laughs), and she was there, dodging," he pointed out.
"Let's be calm, because we have done everything, now we just have to wait," said the health professional. "I'm going so smoothly, love, with my heart so smooth," said Deborah, when the PlayPlus broadcast cut the conversation.
---
Find out all about reality shows with the podcast O Brasil Tá Vendo
Listen to "# 41 – Learn all about Ilha Record, the new TV reality" on Spreaker.
---
Subscribe to the channel TV News on YouTube to check out our Power Couple Brasil newsletters:
.