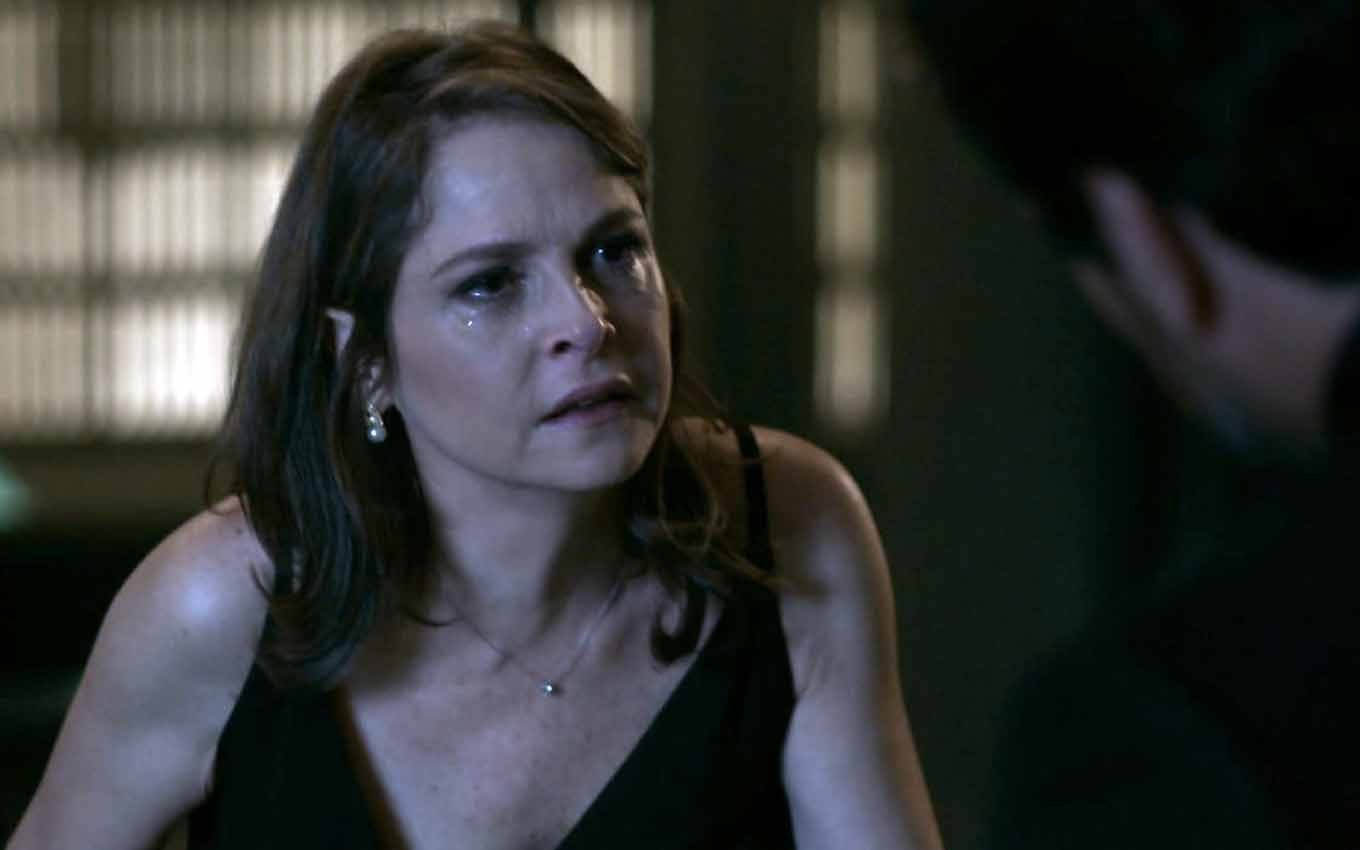 Drica Moraes's earlobes are still sore today due to the numerous ear pokes that the actress received because of Carolina's "blindness" in Verdades Secretas. The actress is still amazed by the viewers' reaction when she sees Angel's mother (Camila Queiroz) being played as a "cat and shoe" by Alex (Rodrigo Lombardi) on the Globo telenovela.
"The public went crazy on the streets and on social networks, they asked me to open my eyes and see. It was like children's theater: 'look at the big bad wolf'. People expected the fall, but with a lot of love for Carolina and compassion for her innocence", told the interpreter in an interview sent by Globo to the press this Thursday afternoon (16).
One of the most anticipated scenes from the original 2015 screening was only aired in the penultimate chapter, when Carolina finally discovered Alex's affair with the character of Camila Queiroz.
"She is a naive, sweet woman, who believes in romantic love. She is deceived by her husband and daughter, she is always trying to believe that everything is right. The public waits all the time to see her downfall, her pain. with affection because she is a good woman. She embarks on a fairy tale wedding because she believes in people," she pointed out.
The serial also represented a turning point in Drica's career, who was forced to leave the villain Cora de Império (2014) for health reasons. She won the opportunity to return to TV with a controversial role after Deborah Secco, initially cast, became pregnant.
"In a week I started to work. The preparation was very quick. I realized an intense work, physically and emotionally, and I received enormous recognition. It was a glory for me. I think the most challenging thing was to enter the project in such a short time. The first chapter was on top of me, kilos of text to study and everything else", he commented.
The plot also marked another work with Walcyr Carrasco, who bet on his work to give life to Violante de Xica da Silva (1996) and Márcia de Chocolate with Pimenta (2003).
I went a lot [bem] taken care of by Mauro Mendonça Filho and Carrasco. This partnership was essential for everything to flow well. Maurinho is one of the best directors I've worked with on TV. And Walcyr is a kind of godfather, he has given me great characters throughout his career.
Originally aired in 2015, Verdades Secretas returned to the air on Globo in a kind of "warm up" for its sequel, which began to be recorded and will show the plot starring Camila Queiroz seven years after the end of the version shown on open TV.
The rerun of the saga written by Walcyr Carrasco is also an attempt to stop the audience from escaping to the new season of A Fazenda, reality by Record.
Find out where to watch Secret Truths, in addition to discovering the other endings of the soap opera. O TV news it also publishes the summary of the eleventh sheet.
---
Subscribe to the channel TV news on YouTube and watch videos with revelations of what will happen in Secret Truths and other soap operas.
.