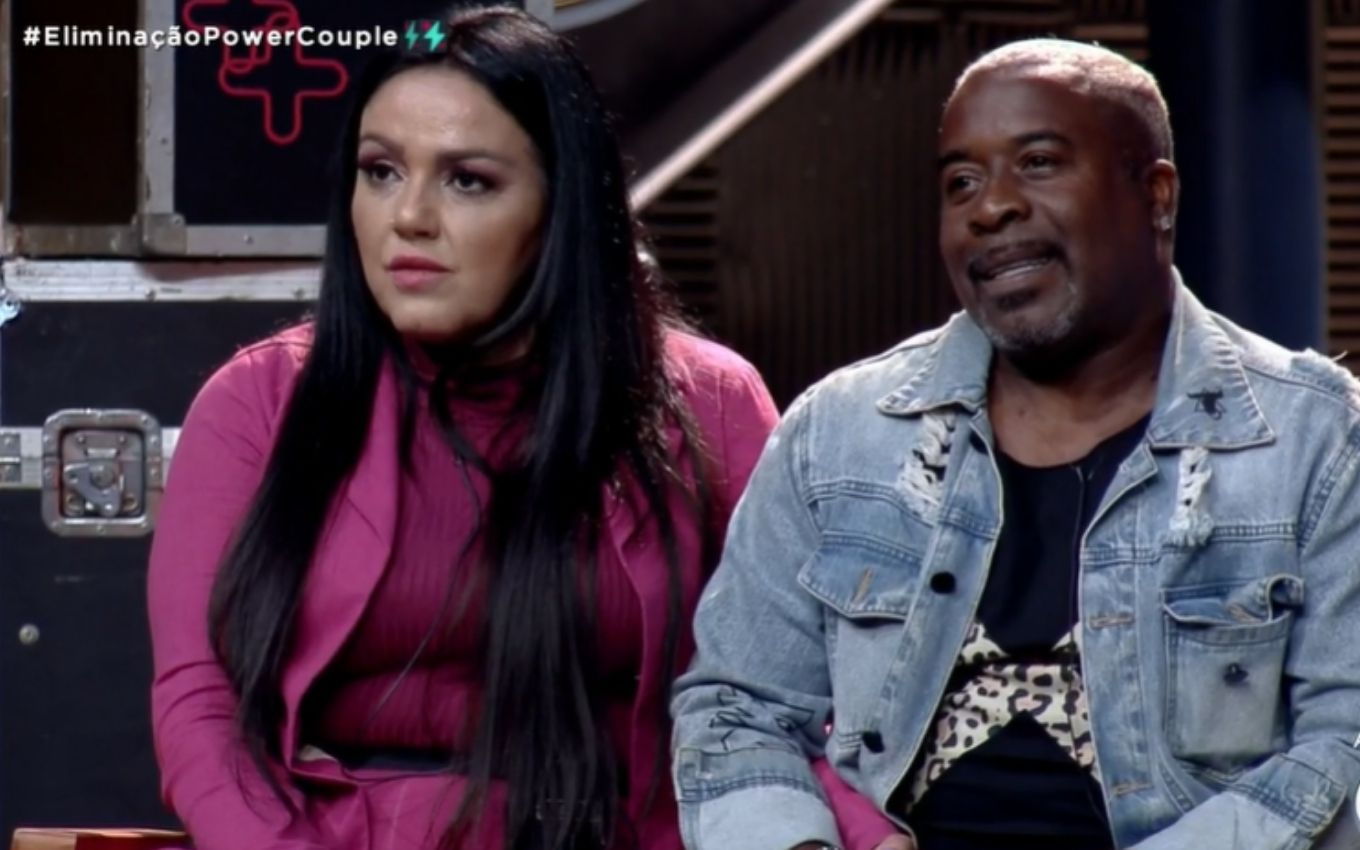 Bibi Paolillo and Pimpolho were eliminated from Power Couple Brasil 5 this Thursday (3). The couple left the program after counting only 20.18% of the votes to stay in the game. The teacher and the musician faced couples Li Martins and JP Mantovani and Márcia Fellipe and Rod Bala.
While Bibi and Pimpolho were rejected by the public, Li and JP accounted for 42.94% to stay in the house, while Márcia and Rod managed 36.88%.
With almost a month in confinement, the eliminated couple had enough time to show what they came from, but they preferred to dodge the controversies and lost the chances of having more protagonisms. Peaceful, they took on a more relaxed role in living with the other participants.
The teacher only lost patience in a situation involving Fábio Castro. After eliminating the couple from the race worth a car, Daniele Hypolito's husband suggested that Bibi and Pimpolho did not need the prize, implying that the two are not facing financial difficulties.
"Saying that we don't need to win the car can get in the way out there. It's nothing against you, just be careful with your words, you don't even know us to say we don't have to. Didn't you come after a dream? So do we," she complained at the time.
But in general, both were very companions of the other participants, and the public does not usually pay attention to those who do not expose themselves and do not participate in conflicts. Bibi even confessed to Nina Cachoeira that she thought about giving up on the reality show in the first week so she wouldn't have to come into conflict with anyone in the house.
---
Learn all about reality shows with the podcast O Brasil Tá Vendo:
Listen to "#42 – Is it Paying to Watch Vacations with Ex?" on Spreaker.
.