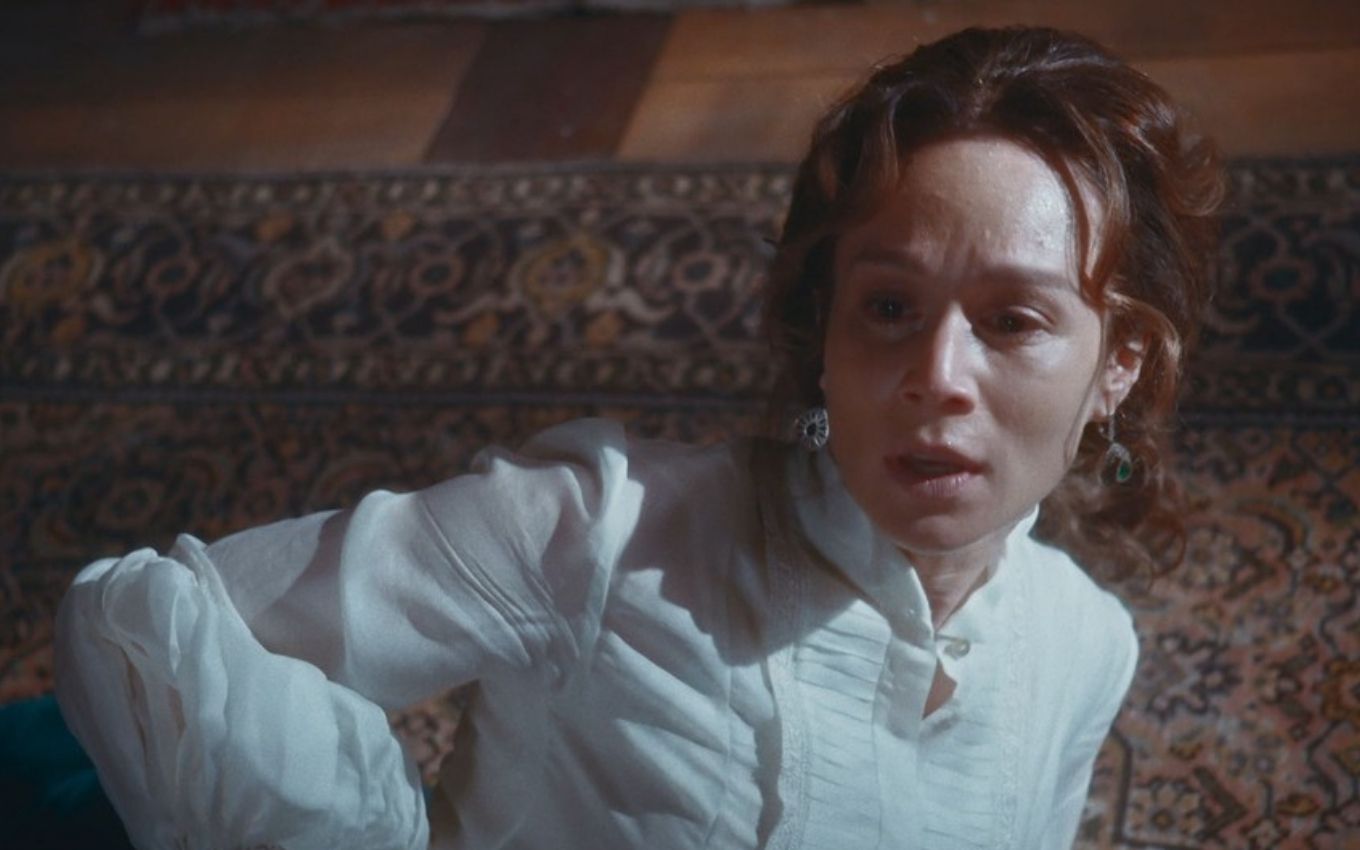 Pregnant with Pedro (Selton Mello), Luísa (Mariana Ximenes) will have a bad time in Nos Tempos do Imperador. The Countess of Barral will have a heavy bleeding and will be terrified of having lost her son.
The noble will feel strong pain in the chapter this second (4) in the six o'clock soap opera. Desperate, she will ask to withdraw from her royal engagements with the princesses and leave for her home. Upon arriving there, Luísa will be seen by Justina (Cinnara Leal) almost falling on top of her furniture.
"I'm bleeding! I'm losing my baby! Help me! I want to lie down," the character will say, desperate. Luísa can barely change position without screaming in pain.
"God in heaven, you're bleeding a lot. We need to call a doctor!" will say the character played by Cinnara Leal. The governess will beg her friend: "No! No one can know about this pregnancy!" the girl will scream, afraid that her affair with Pedro will become public.
"It's your life, Countess!" Justina will insist. Luísa will maintain her position, but will remember the only person who can help her in the delicate situation. She will ask the girl to look for Pilar (Gabriela Medvedovski).
The only new Globo soap opera on the air, Nos Tempos do Imperador takes place around 40 years after the events of Novo Mundo (2017). In addition to the spoilers, the TV news also daily publishes the summaries of the six o'clock soap opera.
---
Learn all about the upcoming chapters of soap operas with the Noveleiros podcast
Listen to "#77 – Luísa makes a big revelation to Pilar in Nos Tempos do Imperador" on Spreaker.
Subscribe to the channel TV news on YouTube and watch videos with revelations of what will happen in Nos Tempos do Imperador and other soap operas.
.