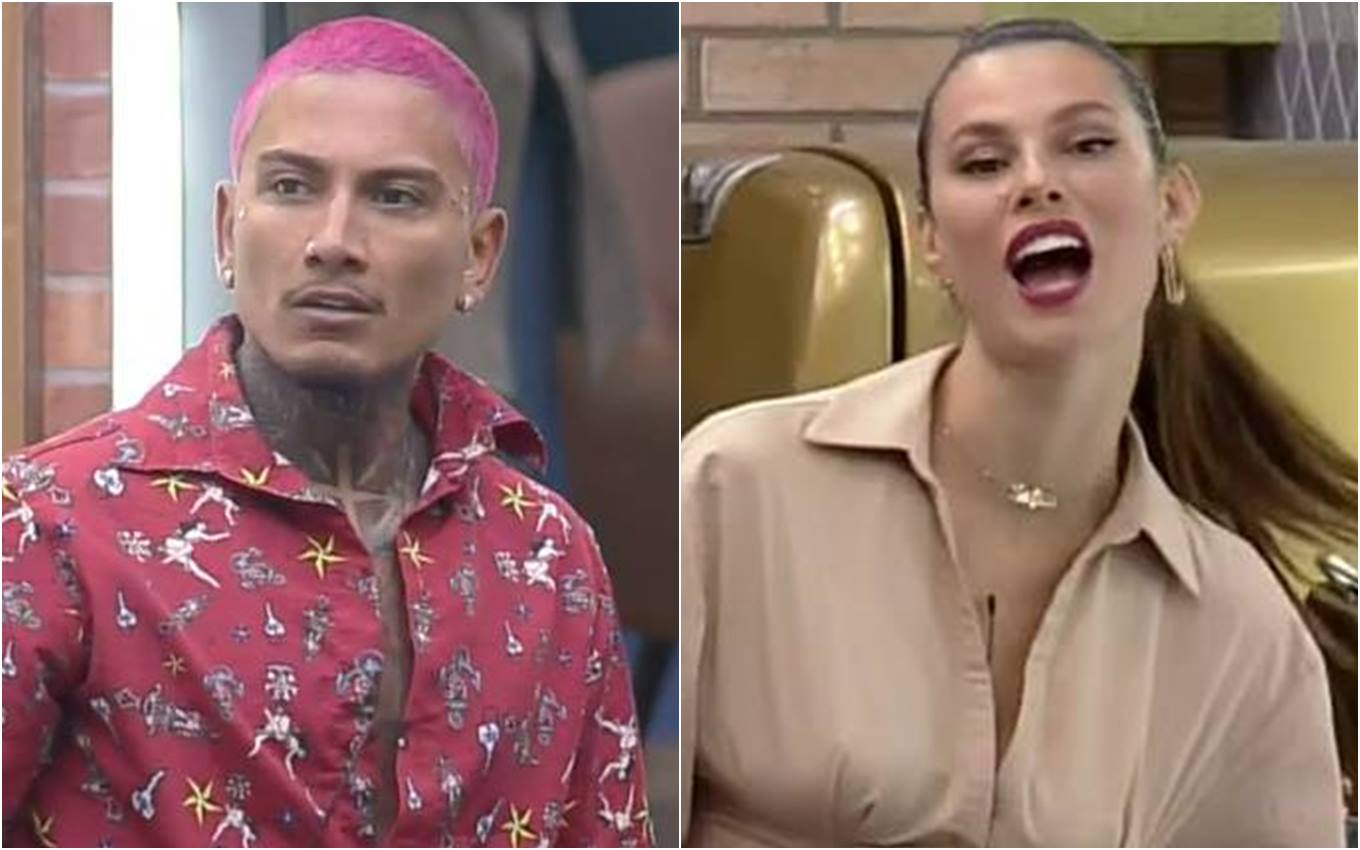 Dynho Alves and Dayane Mello set up a shack at the headquarters of A Fazenda 2021 at dawn this Friday (8). The funkeiro lost the line and revolted against the model after being called the "plant of the house". "I'll show you who the plant is," yelled MC Mirella's husband.
The fight happened because of a comment that the ex-Big Brother Italy had made before saving from the farm of the week. In the elimination area, Adriane Galisteu asked the player to nominate a participant for the "erased in game" category, and Dayane took aim at Dynho.
"He arrived very bright, he was playing, suddenly he went out in a way that is unrecognizable. I don't know if he misses his son, I don't know. But at that moment, he became the blueprint of the house", she said, not paying attention to the fact that the funkeiro has no children.
Back at headquarters, after the elimination of Erika Schneider, the model was received with an atmosphere of burial by the other inmates. Dynho took the opportunity to snipe his rival. "I'll show you who is a plant. You'll have to put up with the little plant", provoked the funkeiro. "Stop that, stop thinking about yourself, this is ugly," complained the girl.
"You're finding yourself, give it a hold. The group here will make a point of taking down one by one. You think very much," the musician fired. "Can I find myself? Can I be liked by the public?" Dayane countered.
Where to watch The Farm 13?
The only service that relies on the 24-hour broadcast of rural reality, PlayPlus has the price of BRL 15.90 a month. Contrary to what happened in previous seasons, Record's platform now offers more than one camera for subscribers to follow what happens at the reality show's headquarters.
The platform offers 14 days of free use for those who have never subscribed to the service. After this period, the user starts to pay the monthly fees. In addition to the nine cameras and full episodes of A Fazenda 13, Record's streaming offers soap operas, series, newscasts and programs shown on the station.
---
Learn all about reality shows with the podcast O Brasil Tá Vendo
---
Subscribe to the channel TV news on YouTube to check out our daily newsletters, interviews and live videos
.