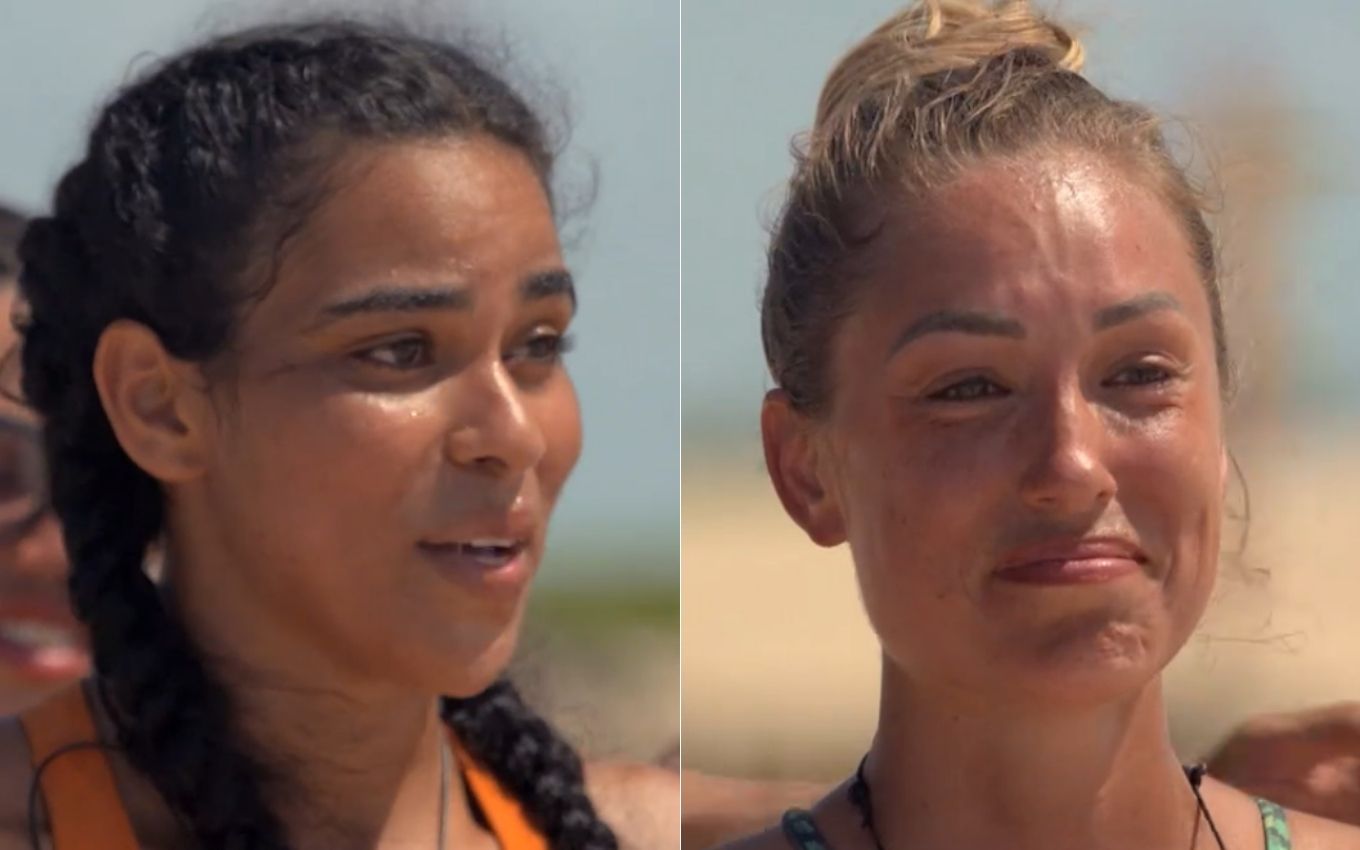 In the semifinal of No Limite 5, Elana Valenaria and Jessica Mueller got in the way and ended up being eliminated from the reality show. This Tuesday (20), after the defeat of the competitors, André Martinelli, Marcelo Zulu, Paula Amorim and Viegas won a place in the final test of the program.
In the activity, the six semi-finalists faced a maze in which four medals of each color were hidden. Each participant had to find all the items of their respective color to open a chest and win the ranking.
Viegas and Paula Amorim found it difficult to get out of the labyrinth and were left behind in the first part of the race. André Martinelli and Marcelo Zulu completed the circuit and soon began to assemble the gear. With this advantage, the model and the fighter became the competition's first finalists.
Then Paula and Viegas came back on top and completed the test. Meanwhile, Elana got tangled up in the gear assembly, and Jessica didn't complete the maze step. With these setbacks, they left the competition in the semifinals.
With the elimination, the former participants wept with the result. Live, during the chat with Andre Marques, they were moved by the video of the activity. "It was a unique experience, it was the biggest craziness of my life. Reviewing this test gives me such an affliction because I did very well, but there was a blockage when assembling the pieces," said Elana.
"The BBB was pretty crazy, but No Limite was surreal. We have to think about everything and hungry, all the trouble we go through," added Jessica.
---
Learn all about reality shows with the podcast O Brasil Tá Vendo
Listen to "#46 – Not a Goat's Eye Saved – Final Analysis on On Limit 5" in Spreaker.
.