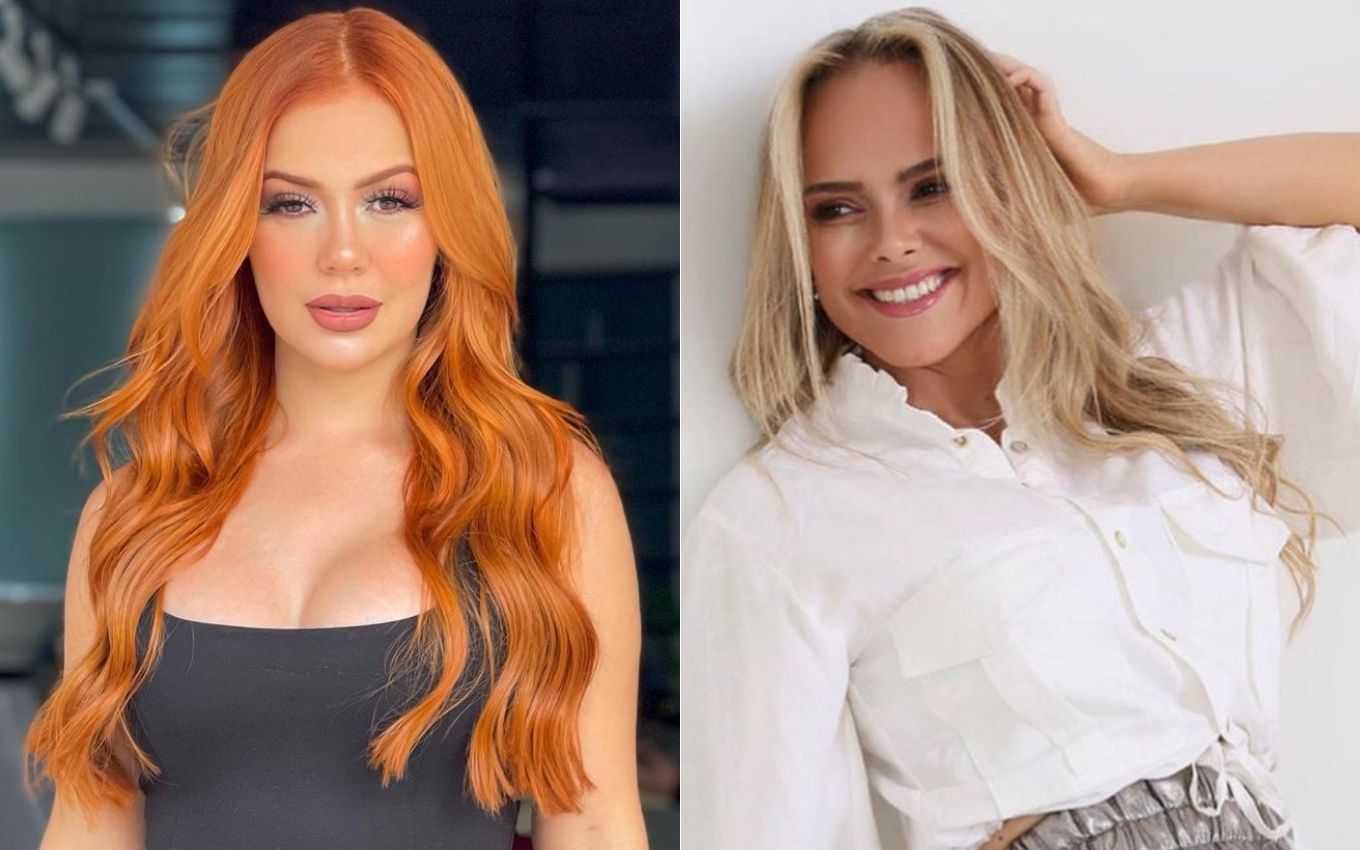 Confined in a hotel for the final recordings of Power Couple Brasil 5, those eliminated from the reality show are already in a climate of war. This Wednesday (21), Mirela Janis, Filipe Duarte and Nina Cachoeira exchanged barbs in Stories on Instagram, and Yugnir Ângelo had to be held by men to avoid a confrontation with rivals.
The controversy started when Filipe started to play some songs at the hotel, including songs by Márcia Fellipe and Mirela. The redhead understood this playlist as a provocation and soon left for Stories: "It's a lot of love for me. I learned to sing [minha música], to the friend who said I didn't know".
Minutes later, MC Mirella and Rod Bala showed behind the scenes of the shack. While preparing to take a shower, the funkeira showed a scene of shouting in the hotel hallway. In this video, it is possible to hear a message from the production of the reality show, in which the couples were informed that if they did not enter the room, they would all return home.
However, the funkeira continued with the recordings and showed Mirela Janis screaming in the hallway. Meanwhile, Bala recorded another piece of the confusion and tried to explain the shouting: "Gente Maria, Filipe has gone crazy. Calm down, Yugnir, calm down." At this point, the ex-MTV's fiance tried to go to the other side of the aisle, where Nina and Filipe were, but was restrained by the allies.
With the exchange of barbs, Nina also shared her version of the screaming. "Guys, you don't know what happened here, how unnecessary. My husband, Mirela Janis, and you, ironically, played your song? To what end did you learn to sing your own music! How about a live show? crazy [para ver], I'll pay the ticket to go to your show", commented the influencer.
Check out the videos:
---
Learn all about reality shows with the podcast O Brasil Tá Vendo
Listen to "#46 – Not a Goat's Eye Saved – Final Analysis on On Limit 5" in Spreaker.
.