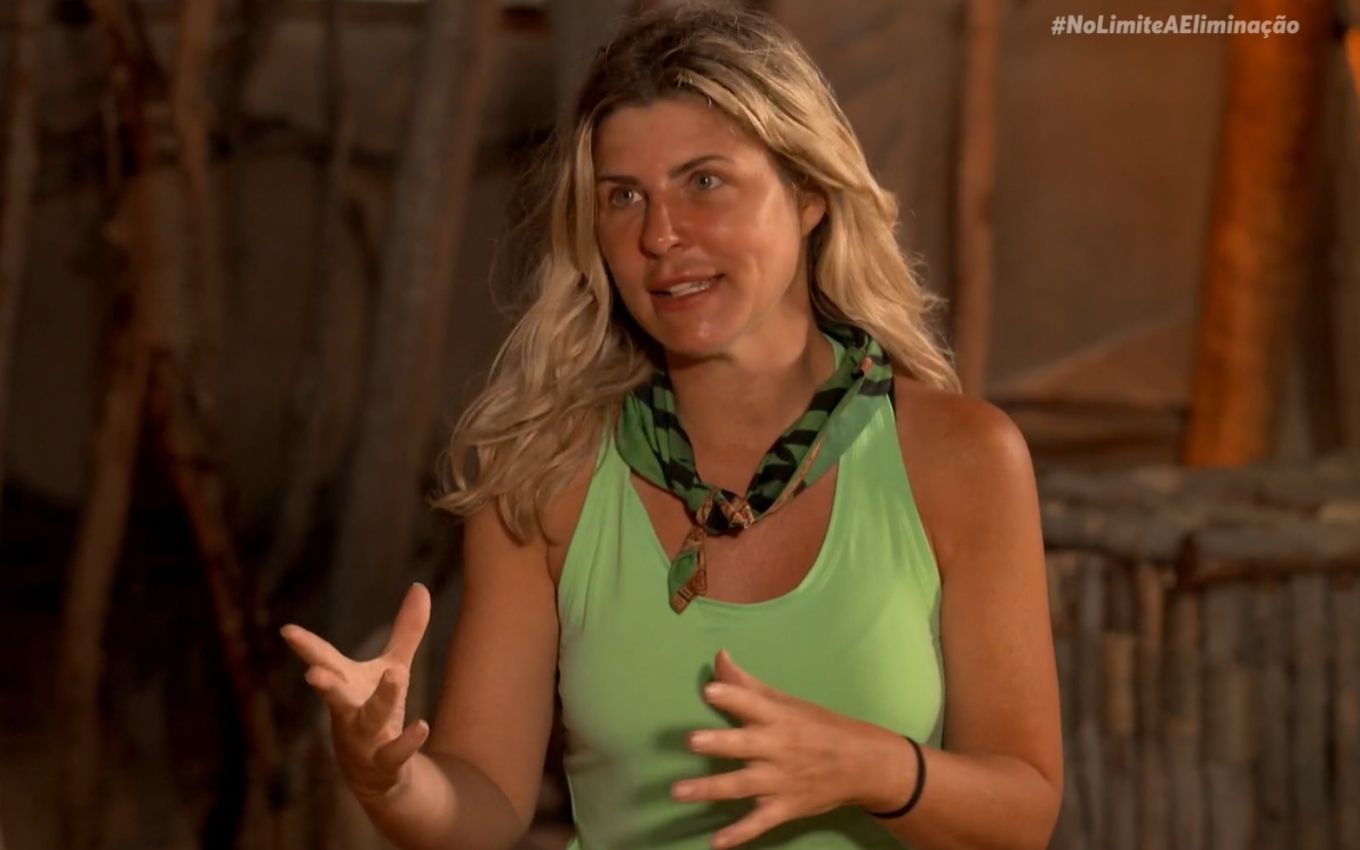 Eliminated from the week of No Limite 5, Iris Stefanelli continued with the revealing gossip about the behavior of Tribo Carcará. This Wednesday (23), the former participant of the reality show said that the men on the team stank because they did not want to take a shower during confinement.
"They got together and went to bed stinking so as not to take a shower. Everyone was stinking, obviously, but that was destabilizing me. My God, we found the fresh water and, it's time to take a shower, the guys didn't want to," revealed the presenter during Multishow's No Limite – The Elimination.
In the chat with Andre Marques, the presenter questioned the reason for the lack of hygiene of the confined. "They didn't like the swamp water, only the sea. However, my need was to take a bath, in the sea or in the swamp," replied the ex-BBB.
"Viegas was a kind of quiet-eat, I noticed that he came to give me advice, but it was advice that diminished me. About the [Marcelo] Zulu, he made straight some jokes that they didn't need", complained Iris.
Moved, the businesswoman said that she was delighted with André Martinelli's behavior and also vented about her experience on the program: "I'm intense, I go in, I put my face to the slap and my career at stake. I think I put myself in everything. , I have no regrets. I hope people understand me as a warrior and fighter."
---
Learn all about reality shows with the podcast O Brasil Tá Vendo
Listen to "#42 – Is it Paying to Watch Vacations with Ex?" on Spreaker.
---
Subscribe to the channel TV news on YouTube to check out our daily newsletters, interviews and live videos
.