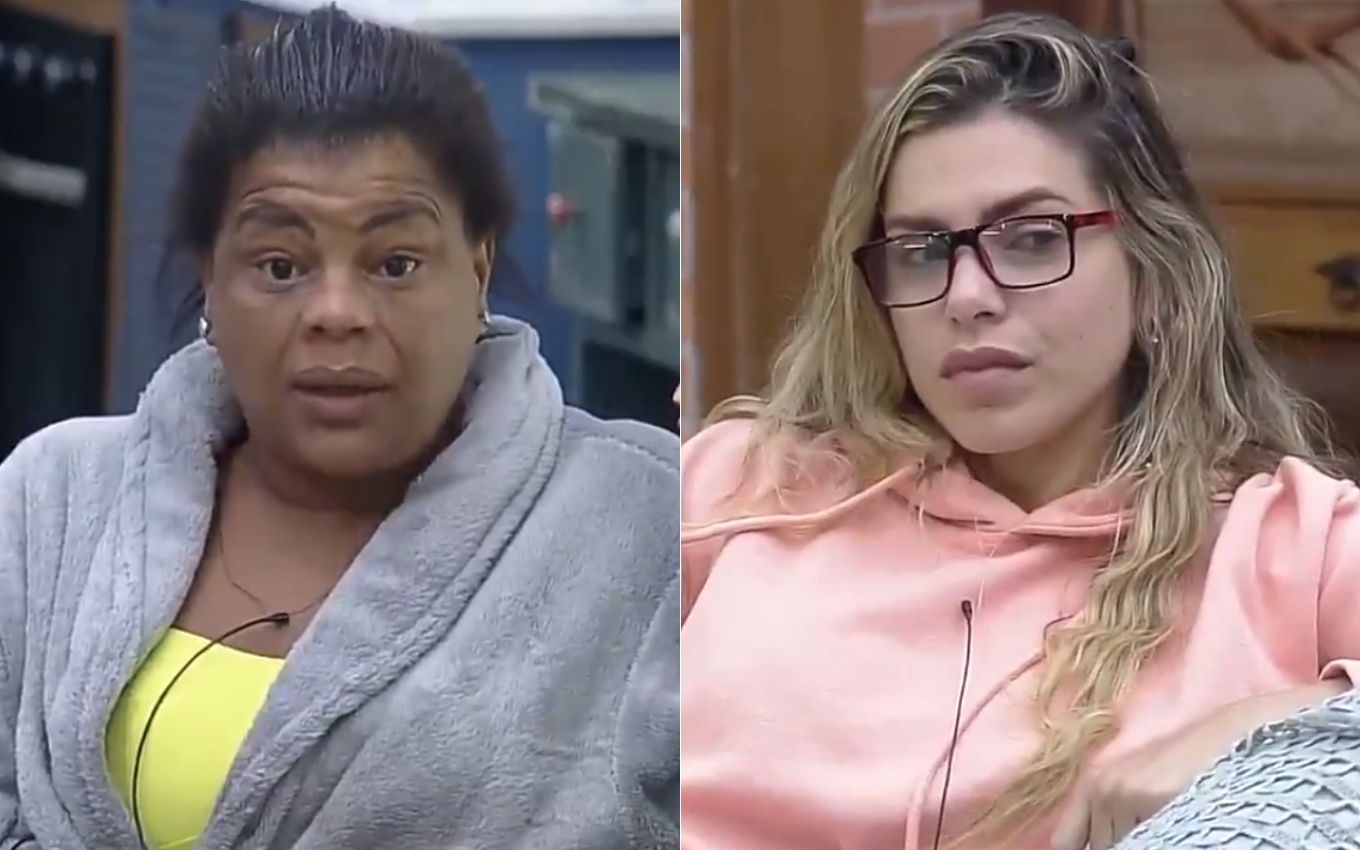 In A Fazenda 2021, Tati Quebra Barraco continued the war against Erika Schneider over the elimination of Mussunzinho. This Monday (4), the funkeira confronted the former dancer of Domingão do Faustão (1989-2021) about voting and stated that the rival "didn't have the heart" to keep her word at the time of forming the hot seat.
"Actually, she [Erika] didn't have the chest to put Bil [Arcrebiano de Araujo], as he shouted to the whole house [que faroa]. Really, regardless of anything, he has his story there, just as you have yours, I have mine. Brazil is the only one who knows, but she farted at the time of putting Bil and Mussunzinho," argued Tati.
During the conversation with Erika, Bil, Victor Pecoraro and Solange Almeida, the singer refuted the ex-farmer's justification: "If it were for machismo, the way she said it, it wasn't just him. They're already having several conversations in my conception. But just like that, he left, good".
Erika and Pecoraro stated that Mussunzinho's nomination was not an attack strategy, but Tati continued with the moment of indignation. "Guys, it's a game, we have to put up with it. You know that people suck at me, that they're afraid of me. In a little while, they'll think I'm a She-Ra or an animal. Face it! Boot and vote", charged the artist.
The actor and ex-BBB explained that they can vote for the singer throughout the season, and Erika said: "You have your interpretation of the game, and that's it. I won't be explaining myself anymore, no." "No need! My relationship with you, what I think, won't change!", finished Tati.
Check out the video:
"She didn't have the chest to put the @bilaraujjo" declared @TatiQBOficial about indication of @erikaschneider to the farm 💥 #The farm

sign the @sigaplayplus and get access to 24-hour broadcast with 9 exclusive signals: https://t.co/UpWImxSIbXpic.twitter.com/dhm9zjAJYE

— PlayPlus (@SigaPlayPlus) October 4, 2021
---
Learn all about reality shows with the podcast O Brasil Tá Vendo
---
Subscribe to the channel TV news on YouTube to check out our daily newsletters, interviews and live videos
.