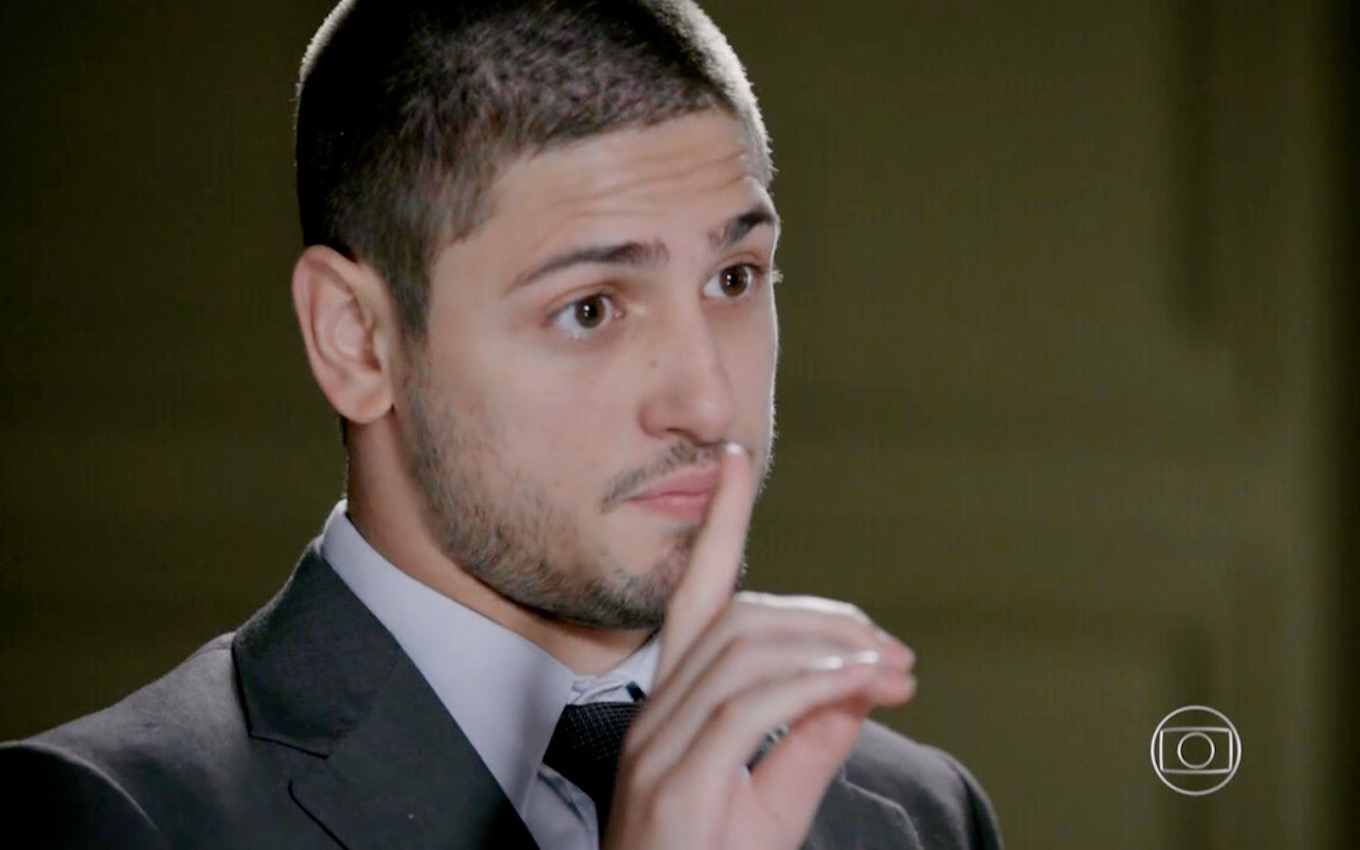 João Lucas (Daniel Rocha) will leave Maria Isis (Marian Ruy Barbosa) surprised when he says he's going to be a father in Império. With Du (Josie Pessôa) pregnant with him, the youngest of the Commander will regret that the baby is not in the belly of his father's lover. He will claim that the pregnant woman is just his friend. To shock the girl, he will declare that he is still in love with her in Globo's nine o'clock soap opera.
The sequel is scheduled for go on air this Wednesday (21) in the novel written by Aguinaldo Silva. Marina Ruy Barbosa's character will go to the company "man in black" at his request and will stay in the president's room to avoid a new shack with Maria Marta (Lilia Cabral).
With her back to the door, she will hear the sound of someone entering and will think it is José Alfredo (Alexandre Nero). "Oh, my love, passion…", the "new girl" will sigh as she turns around. João Lucas will take the opportunity to talk about the passion he has for his father's lover. "Go on, passion of my life, that's not what you were going to say. I knew I had even given up on hearing that from you one day", will comment the rebel.
She will burst out laughing and approach her happily. The redhead will claim that he knows it wasn't for him. "It was good in your mouth, let me dream for a minute that it was for me, that I wanted you so much", the boy will say.
The receptionist at the fancy restaurant in the plot will evade him and reinforce that she only calls his father "my love." "Stop, don't start this crazy little talk again," the redhead will ask.
The youngest of the commander will then tell you that his best friend is pregnant with his child. Robertão's sister (Romulo Arantes Neto) will want to know more about the novelty. João Lucas will make a point of stating that he only had sex with Du once and on top of that thinking about her.
It only happened once, and it wasn't supposed to happen. She got really bad with me, disappeared for a few weeks and when she came back, tchan… She was pregnant. She didn't want to have the child, but my father said he doesn't give up having the grandchild. Then he took her into the house. She's there, locked away, feeling like a prisoner. More and more I'm realizing that she doesn't want to have this child, she doesn't have the vocation to be a mother.
The hostess will ask if he wants the child. "I can be honest, regarding pregnancy, I like having a child. But what I really wanted was to have you. I'm sorry, what can I do, I'm still in love with you," the boy will retort in front of the redhead, who will shake her head in a negative sign at the declaration of her beloved's son.
Império (2014) won a "special edition" to fill the hole left after the end of Amor de Mãe on Globo's prime time. The unprecedented Um Lugar ao Sol, the next new soap opera at 9 pm, was postponed to premiere in the second half of this year.
In addition to the spoilers, the TV news It publishes daily the summary of the nine soap operas that the network repeats due to the Covid-19 pandemic.
---
Learn all about the upcoming chapters of soap operas with the Noveleiros podcast
Listen to "#66 – Ana has a crisis and changes everything in A Vida da Gente!" on Spreaker.
---
Subscribe to the channel TV news on YouTube and watch videos with revelations of what will happen in Império and other soap operas.
.