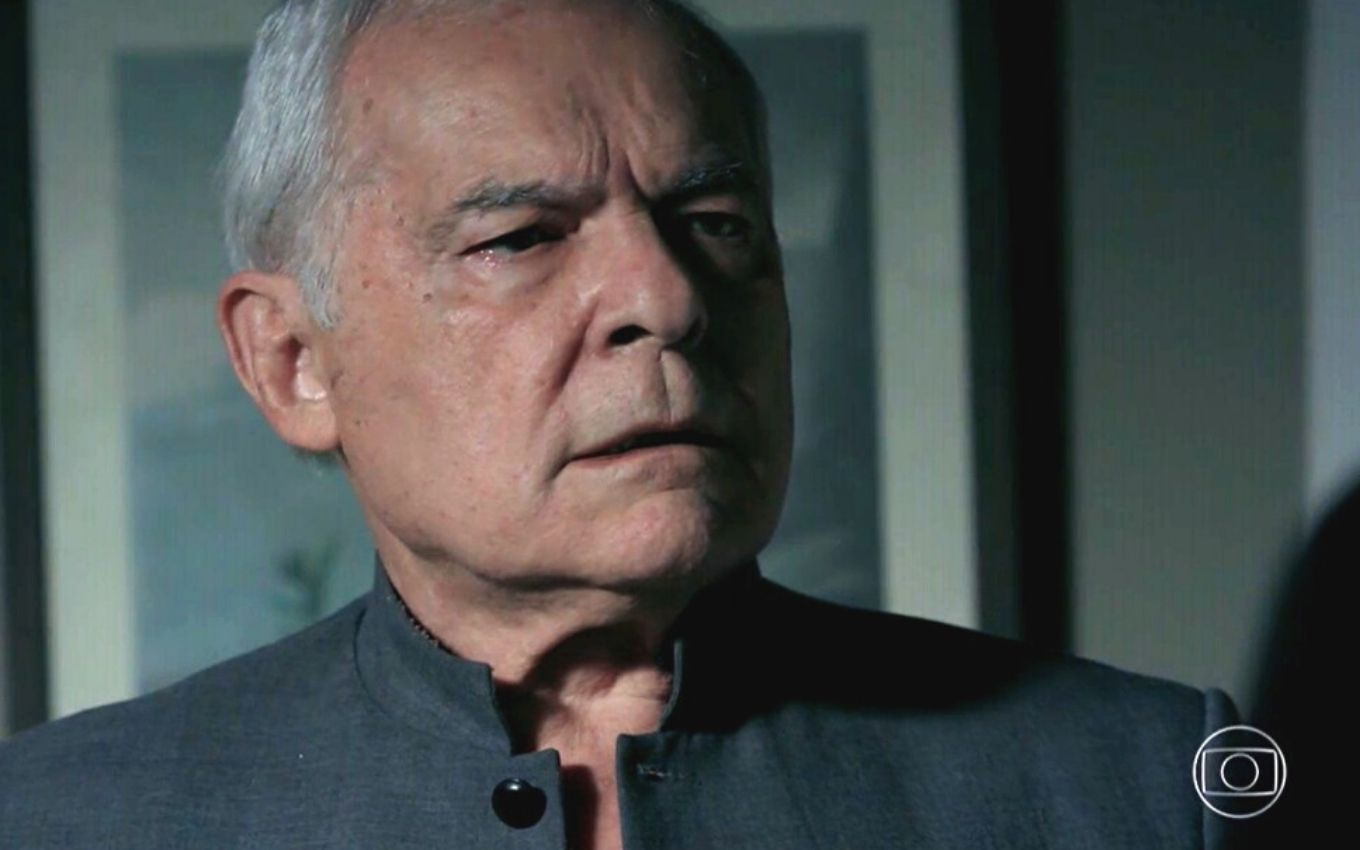 Silviano (Othon Bastos) will be expelled from the Medeiros mansion by José Alfredo (Alexandre Nero) in Império. Accused by the commander of being Fabrício Melgaço, his greatest enemy, the butler will not lower his head and will retaliate against the almighty's offenses in the 9:00 pm telenovela on Globo.
In scenes planned to air in the chapter this Monday (11), the "man in black" will go to the bedroom of the ex-husband of Maria Marta (Lilia Cabral). "I didn't expect this from you," the manager will say. The servant will believe he is talking about his love past with his mistress, but the rich man will interrupt him.
"I'm talking about something else. About you being that fake, that bastard who calls himself Fabrício Melgaço", will retort José Alfredo. The butler will claim he doesn't know what the commander is talking about. "I'm not going to repeat it, don't play tricky… You know", will retort Cristina's father (Leandra Leal).
"I just want you to pack your bundle and get out of here, go away, never set foot in this house again… And wait for my news, because I'm going to put an end to your race", will threaten the owner of Império.
After hearing the ex-boss' accusations, Silviano will ask to say goodbye to his family and employees. Maria Isis's lover (Marina Ruy Barbosa) will allow it. The butler, however, will promise: "Very well, let the cruelest one win. And the most merciless one."
Written by Aguinaldo Silva, Império (2014) won a "special edition" to fill the hole left after the end of Amor de Mãe on Globo's prime time. The unprecedented Um Lugar ao Sol, the next telenovela in the 9 pm range, was postponed to premiere in the second half of this year.
In addition to spoilers, the TV news It publishes daily the summary of the nine soap operas that the network repeats due to the Covid-19 pandemic.
---
Subscribe to the channel TV news on YouTube and watch videos with revelations of what will happen in Império and other soap operas.
.