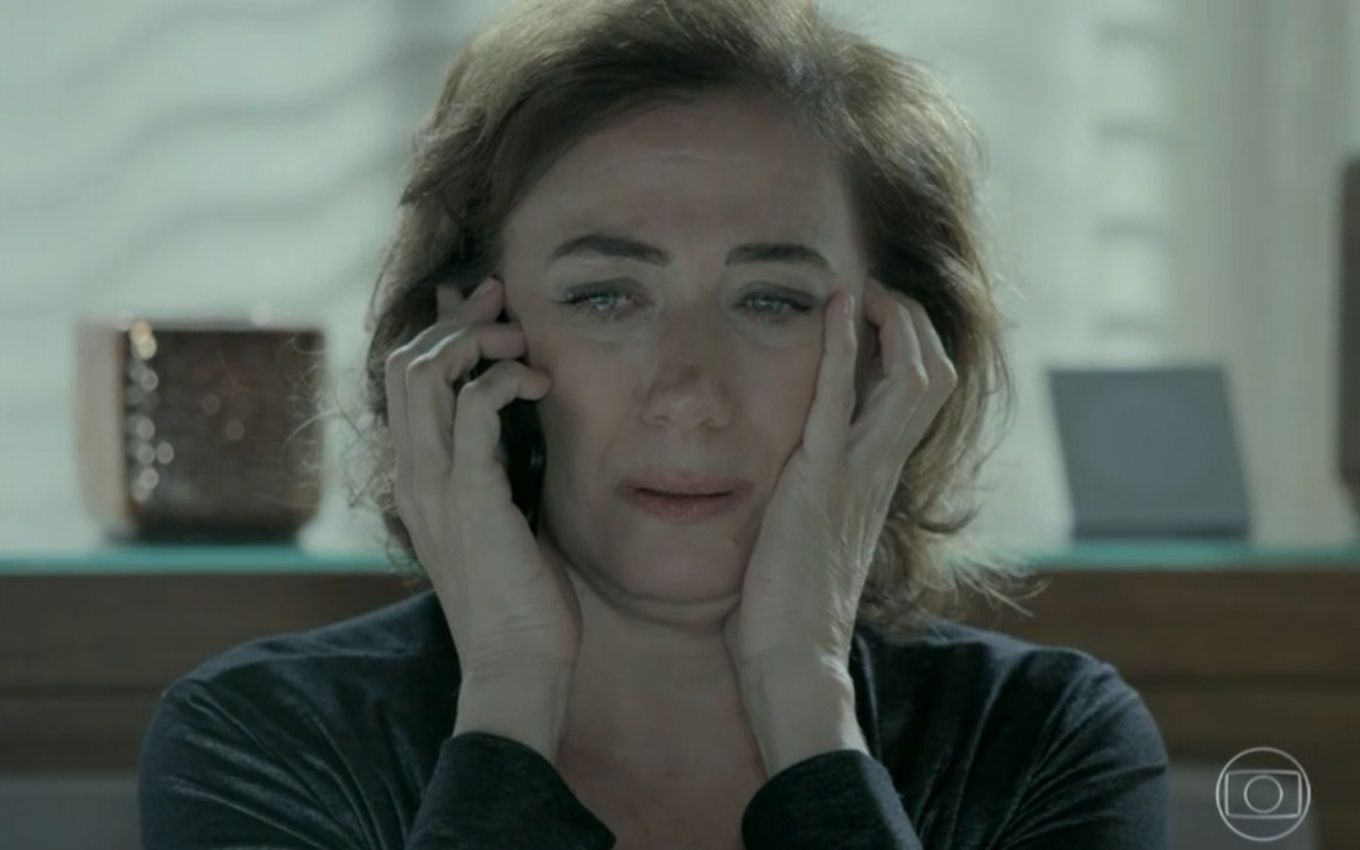 Maria Marta (Lilia Cabral) will feel betrayed by José Alfredo (Alexandre Nero) and will take a drastic decision against her husband in Império. The madam will call the police anonymously and report the "man in black" hideout. The protagonist will end up trapped in Globo's nine o'clock soap opera.
After having gone to the Unidos de Santa Teresa shack to talk to her partner and bumped into the door, the dondoca will vent to Silviano (Othon Bastos) in the scenes planned to be aired in next Tuesday's chapter (28).
"I'm thinking about an attitude that I have to take, maybe it's the most difficult attitude of my entire life," Maria Clara's mother (Andréia Horta) will say to the butler, who will question whether she reached any conclusions.
Maria Marta will nod yes and ask for her ex-husband's phone number. The servant will hand over the cell phone to the boss, and she will call the Federal Police. "I would like to file a complaint about the whereabouts of a person who is being sought", the rich woman will say. "His name is José Alfredo", she will add.
After the complaint, the lover of Maria Isis (Marina Ruy Barbosa) will be arrested. Martha will regret having denounced the father of her children. She will go to the police station and tell her husband that she felt betrayed because he revealed that he was alive to many people but her.
Written by Aguinaldo Silva, Império (2014) won a "special edition" to fill the hole left after the end of Amor de Mãe on Globo's prime time. The unprecedented Um Lugar ao Sol, the next telenovela in the 9 pm range, was postponed to premiere in the second half of this year.
In addition to the spoilers, the TV news It publishes daily the summary of the nine soap operas that the network repeats due to the Covid-19 pandemic.
---
Learn all about the upcoming chapters of soap operas with the Noveleiros podcast
Subscribe to the channel TV news on YouTube and watch videos with revelations of what will happen in Império and other soap operas.
.