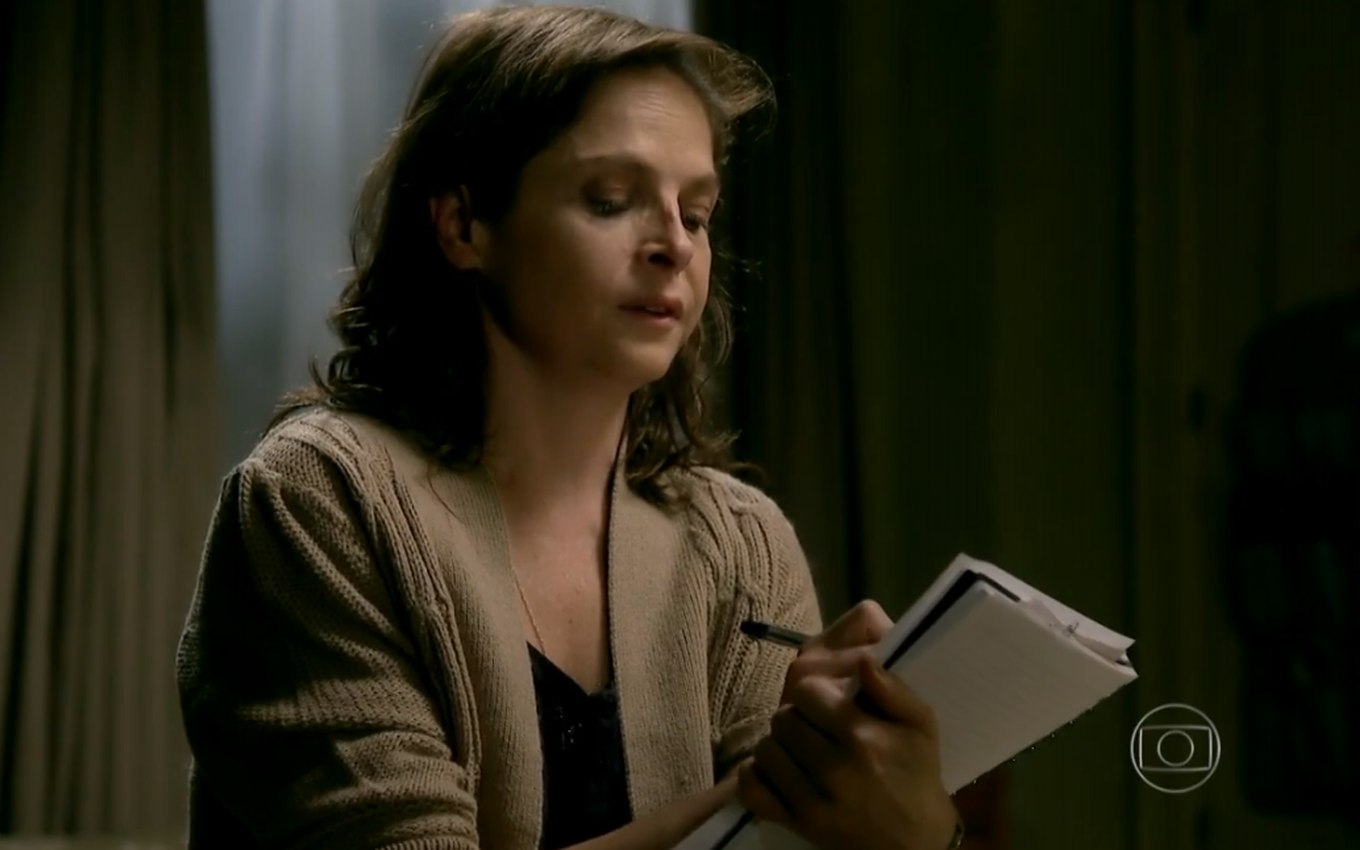 Cora (Drica Moraes) will take advantage of her sister's death to reveal a secret that Eliane (Malu Galli) kept for years in Empire. The villain will fake a letter to reveal that Cristina (Leandra Leal) is actually the daughter of José Alfredo (Alexandre Nero).
In Globo's nine o'clock soap opera, Eliane will die without telling her daughter that she may be the daughter of the commander. But Cora will write a letter on behalf of her sister, in which she will reveal to her niece that José Alfredo, her uncle, is actually her biological father.
The character of Drica Moraes will not let the girl read the content before her mother's funeral. Anxious to know what it is about, Cristina will sneak out during the ceremony and look for the letter.
Cora will think of all the details when leaving the letter inside the scrapbook about the life of the commander. "Dear daughter, I want you to forgive me. I have kept you a secret all your life. You are not the daughter of the one who called you father, you are the daughter of your father's brother, your uncle", it will be written on the note.
"Mother, for God's sake, why did you never tell me that?", Cristina will talk to herself. Cora will also have written in the letter that, for the girl to know her father, she just needs to see the scrapbook.
Império (2014) won a "special edition" to plug the hole left after the final stretch of Amor de Mãe during prime time at Globo. Um Lugar ao Sol, the next unpublished soap opera at 9pm, has been postponed to the second half of this year.
In addition to the spoilers, the TV News publishes daily the summary of the nine o'clock soap that the broadcaster reprises due to the Covid-19 pandemic.
---
Find out everything that will happen in the next chapters of the soap operas with the Noveleiros podcast
Listen to "# 54 – Is it worth watching the Empire replay?" in the Spreaker.
---
Subscribe to the channel TV News on YouTube and watch videos with revelations of what will happen in Império and other soap operas.
Feedback Policy
This space aims to expand the debate on the subject addressed in the news, democratically and respectfully. Anonymous comments are not accepted nor do they violate ethical and moral laws and principles or promote illegal or criminal activities. Thus, slanderous, defamatory, prejudiced, offensive, aggressive comments that use bad words, incite violence, express hate speech or contain links are summarily deleted.
.