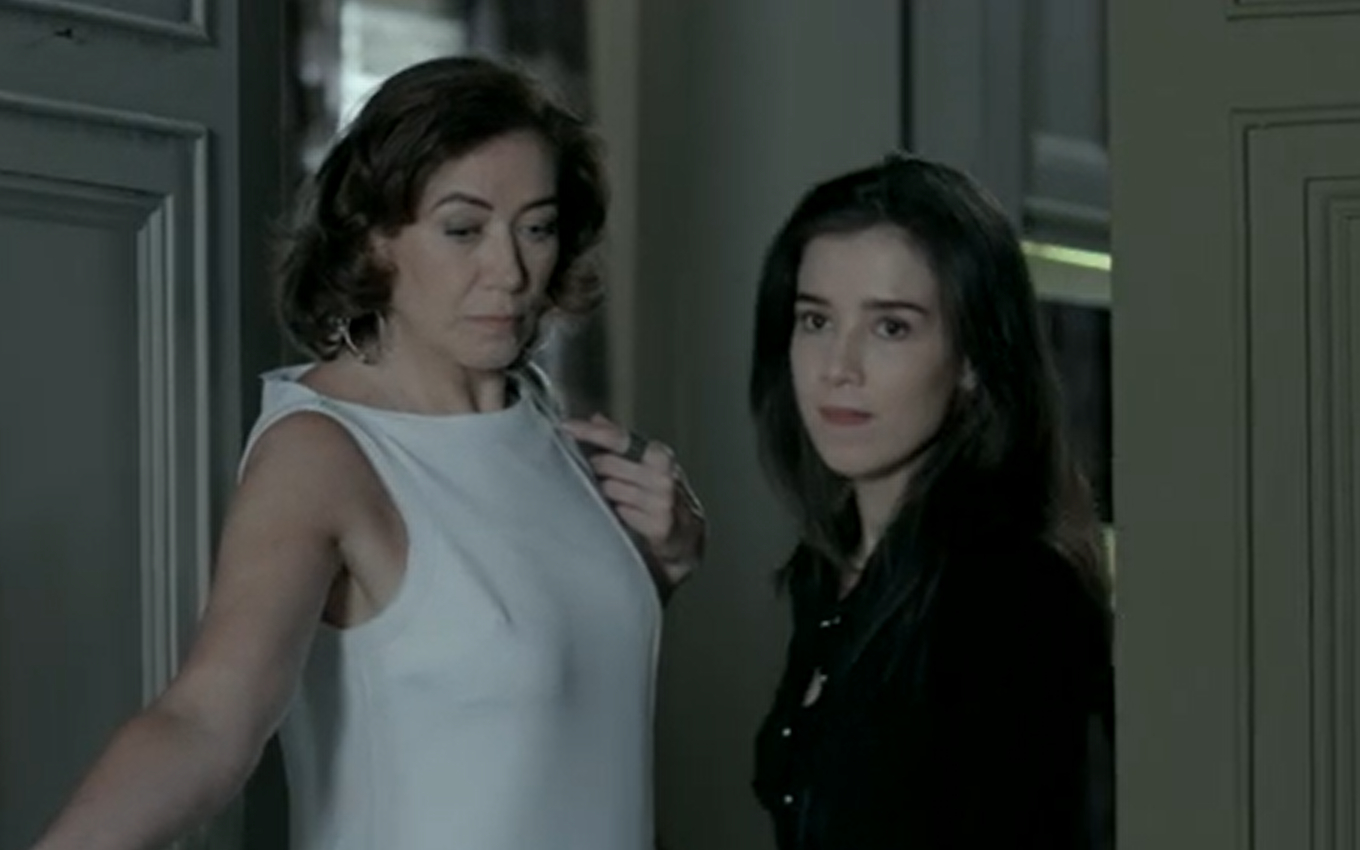 Cora (Marjorie Estiano) will be desperate after discovering that José Alfredo (Alexandre Nero) is alive in Império. After spotting the commander and destroying Manoel's (Jackson Antunes) bar, the shrew will look for Maria Marta (Lilia Cabral) to tell him the whole truth. It turns out that the madame will not be pleased with the report and will doubt the viper.
In the next chapters of Globo's nine o'clock soap opera, the "empress" will argue that she attested that her husband was actually in the coffin, and that a DNA test proved that it was really him.
"What if someone opened it before? And what if the person who opened it did it just to put their hair? It could be him", will answer Cristina's aunt (Leandra Leal). Marta will not buy the story and will question what motives the "man in black" would have to fake his own death.
"He was cornered, about to be arrested. Even the police hit your house. Faking his own death would make him escape from jail, buy time and reverse the game," Cora will argue.
The villain will be right, since with the help of Josué (Roberto Birindelli), Zé actually managed to put a body in his coffin so that no one would suspect. However, Marta will remain hesitant.
"I'm being rational, logical and with great vision. I saw your husband leaving Manoel's bar early in the morning, getting into the car and leaving. I also saw it on New Year's Eve", the blessed woman will emphasize.
Written by Aguinaldo Silva, Império (2014) won a "special edition" to fill the hole left after the end of Amor de Mãe on Globo's prime time. The unprecedented Um Lugar ao Sol, the next telenovela in the 9 pm range, was postponed to premiere in the second half of this year.
In addition to the spoilers, the TV news It publishes daily the summary of the nine soap operas that the network repeats due to the Covid-19 pandemic.
---
Learn all about the upcoming chapters of soap operas with the Noveleiros podcast
Listen to "#73 – José Alfredo finds out Maurílio is dead in Império!" on Spreaker.
---
Subscribe to the channel TV news on YouTube and watch videos with revelations of what will happen in Império and other soap operas.
.