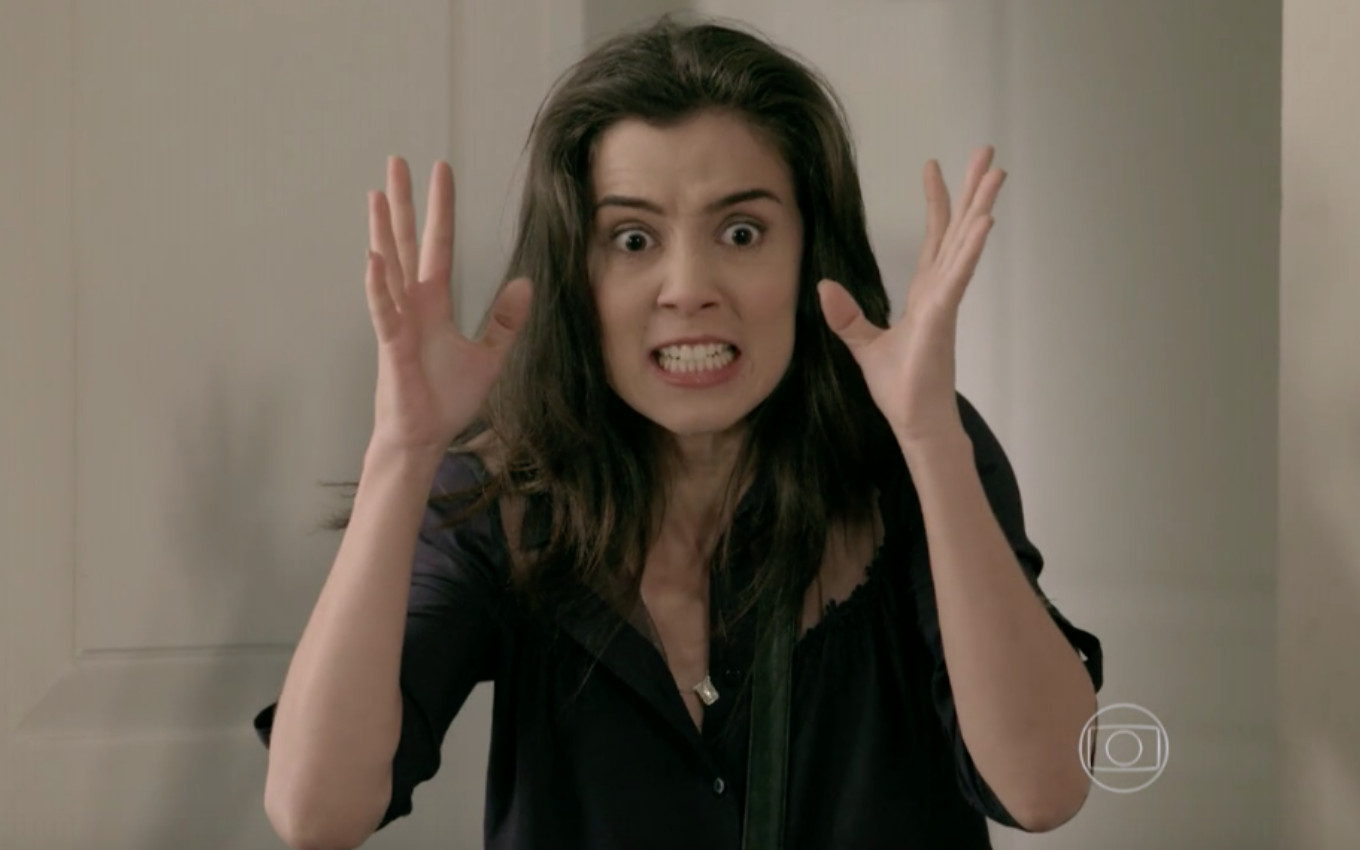 One of Cora's (Marjorie Estiano) rotten past will surface in Império. Jurema (Elizangela) and Reginaldo (Flávio Galvão) will discover that she was the murderer of Fernando (Erom Cordeiro). They will use evidence against the villain to blackmail her in Globo's nine o'clock soap opera.
In scenes planned to air from the next 20th chapter, Cora will see Reginaldo enter her house and will be very worried. Inside her room, he and Jurema will find a revolver hidden in a box.
While they are deliberating what to do, Cora will enter the house and leave them both desperate. So that she doesn't know about the investigations they're doing, Reginaldo and Jurema will pretend they're kissing in the bitch's bed. Upon entering the room, she will be shocked by the lovebird scene.
But Cristina's aunt (Leandra Leal) will be even more suspicious when she sees that one of her dolls is on the floor. "Two fake ones, liars. You didn't come here to enjoy yourself, I understand that was a number. You came here to take a look at my room, to open my box with my secrets. my box?" he will ask angrily.
Jurema will try to maintain the farce, but Reginaldo will throw it all out in the open. "I already told you that you don't need to humiliate yourself for this naughty anymore," he will tell the woman. Cora will retort that she is a pure, unblemished woman and that she is going to call the police.
"Yes, yes. I'm going to show them something much more powerful. When they see it, you'll have to explain a certain thing that happened to that certain little lawyer, this guy Fernando", will affirm the character of Flávio Galvão.
cornered
The villain will tense up and ask what he's talking about. "From the little movie that Reginaldo has on his cell phone", Jurema will say. The man will show the images in which Cora and Jairo (Júlio Machado) appear carrying the body of Fernando, whom she killed.
"So, what is the pure and unblemished woman going to do? Do you intend to remain silent in front of the police? Practically assumed the crime", provoked Reginaldo. Cora will say that the video shows that Fernando was drunk. "If you drink, don't drive, it explains everything. Drunk the way he was, he lost control of the car", argues the lover of José Alfredo (Alexandre Nero).
But Reginaldo will know that Cristina's ex-boyfriend didn't have any toxic substance in his body. The perverse will be terrified, even more when Xana (Ailton Graça) knocks on the door of her house and makes a different voice, pretending to be the police. Cora will be terrified.
"For God's sake, don't hand me over to them. I couldn't stand it, I beg you, I'll do anything. Just don't denounce me, I'm innocent, I'm a poor girl from Santa Teresa who has nothing to do with death from Fernando, I just can't prove it," she will despair.
"So the time has come for us to collect our price. No one here wants money," Reginaldo will say. "We're going to change positions. Until now, you were the boss, and I was struggling with your hand. Because now Dona Cora is my slave", will decree Jurema.
The assassin will try to negotiate with the enemies, but they will say they have no conversation. Reginaldo will start by ordering Cora to cut her toenails.
Written by Aguinaldo Silva, Império (2014) won a "special edition" to fill the hole left after the end of Amor de Mãe on Globo's prime time. The unprecedented Um Lugar ao Sol, the next telenovela in the 9 pm range, was postponed to premiere in the second half of this year.
In addition to the spoilers, the TV news It publishes daily the summary of the nine soap operas that the network repeats due to the Covid-19 pandemic.
---
Learn all about the upcoming chapters of soap operas with the Noveleiros podcast
Listen to "#73 – José Alfredo finds out Maurílio is dead in Império!" on Spreaker.
---
Subscribe to the channel TV news on YouTube and watch videos with revelations of what will happen in Império and other soap operas.
.