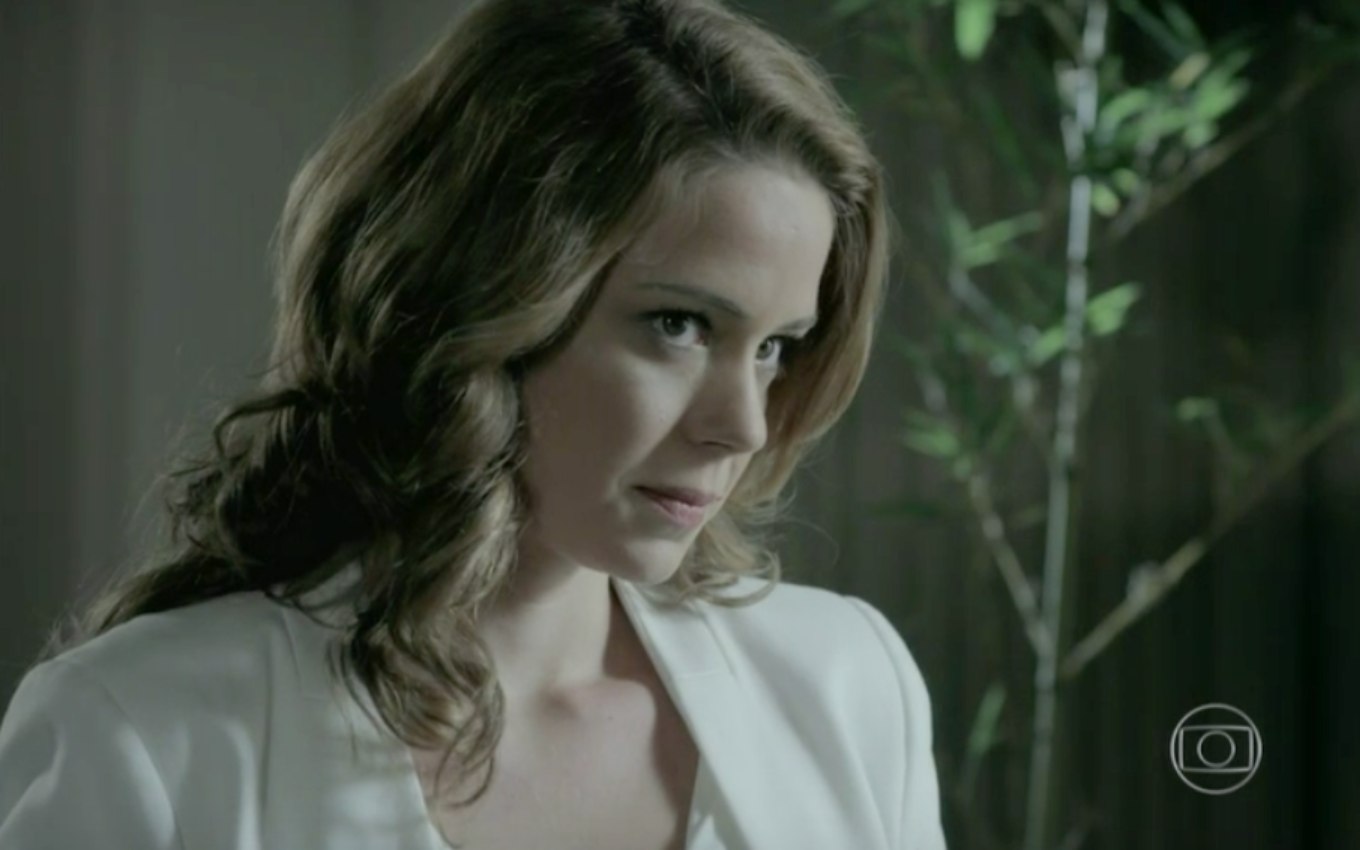 Cristina (Leandra Leal) will hide her sadness very well with the marriage of Maria Clara (Andréia Horta) and Vicente (Rafael Cardoso) in Império. Your stepsister will still ask you to be a bridesmaid and help you with your wedding dress on the big day. The blonde will swallow her rage and show herself very calm to "not pass the receipt" for repression in the soap opera at nine on Globo.
In scenes planned to air from the next 18th, the Commander's middle daughter will want to gloat over Cristina for having managed to hook the cook.
Andréia Horta's character will meet her rival at the jewelry store and ask her if she has already decided whether or not to accept being godmother at her wedding. "It's just that I'm doing everything for yesterday, and we would have to decide the color of your dress, those things that involve godmothers, right," explained the designer.
At the same time, Cristina will say that she accepts. "An invitation from you is impossible to refuse, of course I accept. I just wanted to know what are your criteria for choosing sponsors, because I hope not to partner with Enrico [Joaquim Lopes] at the altar", the blonde will joke, referring to the fact that Enrico is Maria Clara's ex-fiancé.
worked in debauchery
The dondoca will laugh at the situation, and the two will maintain the pose that they are "friends": Clara apparently very happy, and Cristina saying that it will be an honor to attend her sister's wedding. "You're not just going to be a godmother, you're going to be the one to help me with my wedding dress," says Maria Marta's daughter (Lilia Cabral).
"Swears? What's the reason I deserve all this honor?", will ask Cora's niece (Marjorie Estiano), incredulously. "You are my sister, the only sister I have. You will be the only godmother who will be by my side when I am preparing myself to have the happiest night of my life", will say the little girl.
Cristina will swallow her anger and say again that it will be an honor. Later, upon meeting her brother Elivaldo (Rafael Losso), she will vent:
Clara wants me to make a fuss. She teases me from the day she met me. Now, she's gloating over me the way she thinks she can, because in the company she can't anymore, no. But I won't give a receipt even dead. If Clara thinks she's going to see me suffer, let her wait sitting down, because she's so wrong.
Written by Aguinaldo Silva, Império (2014) won a "special edition" to fill the hole left after the end of Amor de Mãe on Globo's prime time. The unprecedented Um Lugar ao Sol, the next telenovela in the 9 pm range, was postponed to premiere in the second half of this year.
In addition to the spoilers, the TV news It publishes daily the summary of the nine soap operas that the network repeats due to the Covid-19 pandemic.
---
Learn all about the upcoming chapters of soap operas with the Noveleiros podcast
Listen to "#77 – Luísa makes a big revelation to Pilar in Nos Tempos do Imperador" on Spreaker.
Subscribe to the channel TV news on YouTube and watch videos with revelations of what will happen in Império and other soap operas.
.