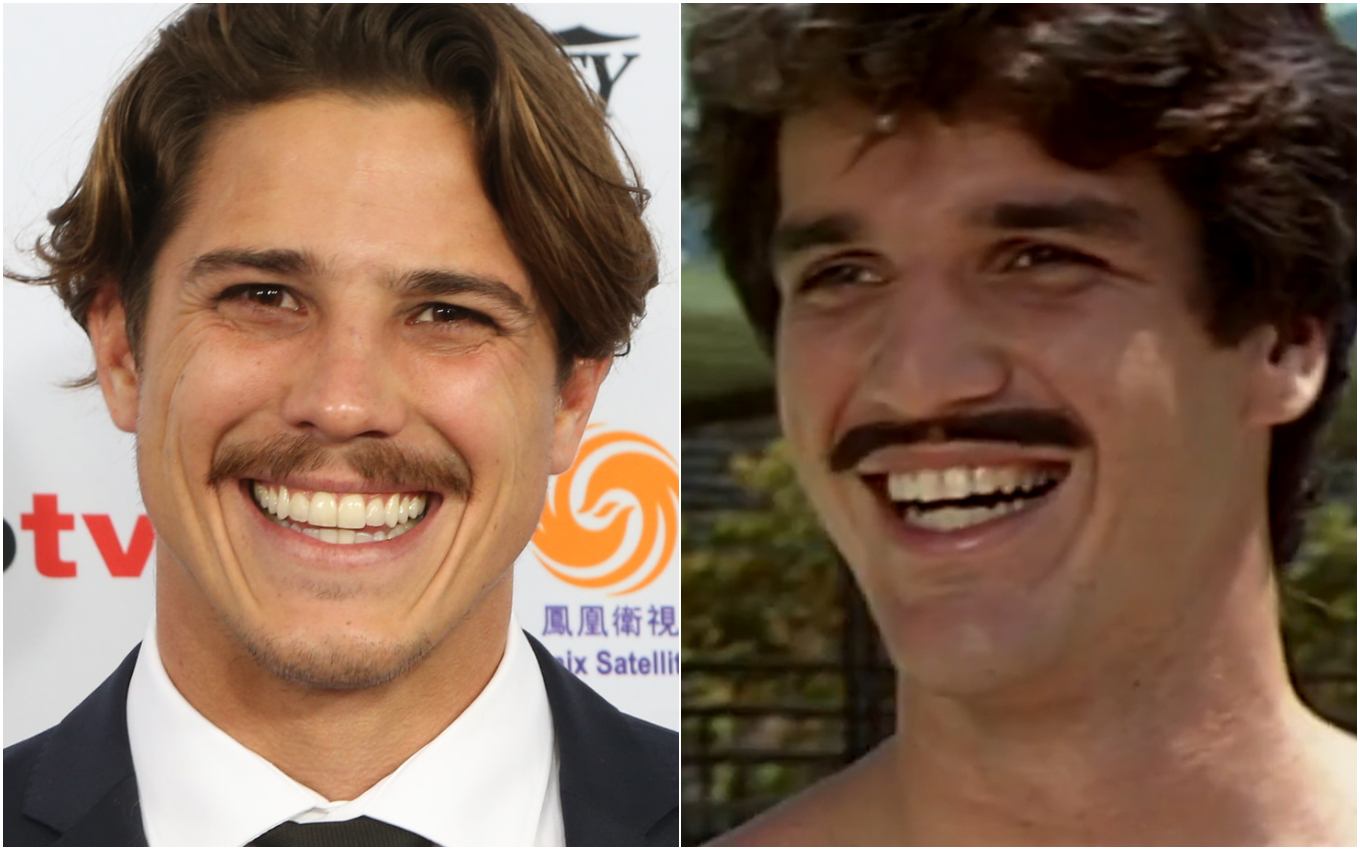 Romulo Arantes Neto, who plays Robertão de Império (2014), carries his father's name, appearance and profession. He is the son of Rômulo Arantes, who died 21 years ago. He was a award winning swimmer when he decided to leave the sport to make novels.
Born in 1957, the former athlete represented Brazil in his early youth. He won medals at the 1975 and 1979 Pan American Games and participated in three editions of the Olympic Games: 1972, 1976 and 1980.
At 24 years old, he debuted on TV playing Osmar in the global soap opera Brilhante (1981). Then, it was José Marcos in O Homem Proibido (1982), also on Globo. Arantes continued to participate in serials until, at age 26, abandoned swimming to devote himself fully to his artistic career.
Four years later, Romulo Arantes Neto was born, who now appears in the reruns of Império and Pega Pega (2017). In addition to the young man, the former athlete is the father of Cloé, who did not follow the patriarch's profession.
personal archive
Romulo Arantes Neto as a child with his father
The last roles in Globo by Rômulo Arantes were Pedrão, in Quatro por Quatro (1994), and Ítalo, in Vira Lata (1996). Later, the brunette did Xica da Silva (1996), in the extinct Manchete, and Canoa do Bagre (1997), in Record.
To his artistic career, his trajectory in music is added. He was a country singer and, in 1998, he released the album Alma de Peão. Arantes had a band with Kadu Moliterno and Marcelo Serrado, called Piloto Automático.
tragic death
Romulus Arantes died in a plane crash ultralight during a trip between Maripá de Minas (MG), where he had a farm, and Rio de Janeiro (RJ), the city where he lived. The sudden death came two days before the actor and former athlete turned 43, on June 10, 2000.
The son Romulo Arantes Neto I was a teenager when he lost his father. In the Encontro program, in 2019, the heir detailed this moment in his life. "It's very difficult to lose someone you love a lot, it's very complicated. He was my best friend," said Robertão's interpreter.
The actor agrees that he has many physical characteristics of the father and gets scared when he looks in the mirror. "I was never afraid of being bigger, smaller or equal. He was great as an athlete, as an entrepreneur, as an actor," declared Arantes Neto to the column by Patrícia Kogut, of the O Globo newspaper.
---
Subscribe to the channel TV news on YouTube and watch videos with revelations of what will happen in Império and other soap operas.
.