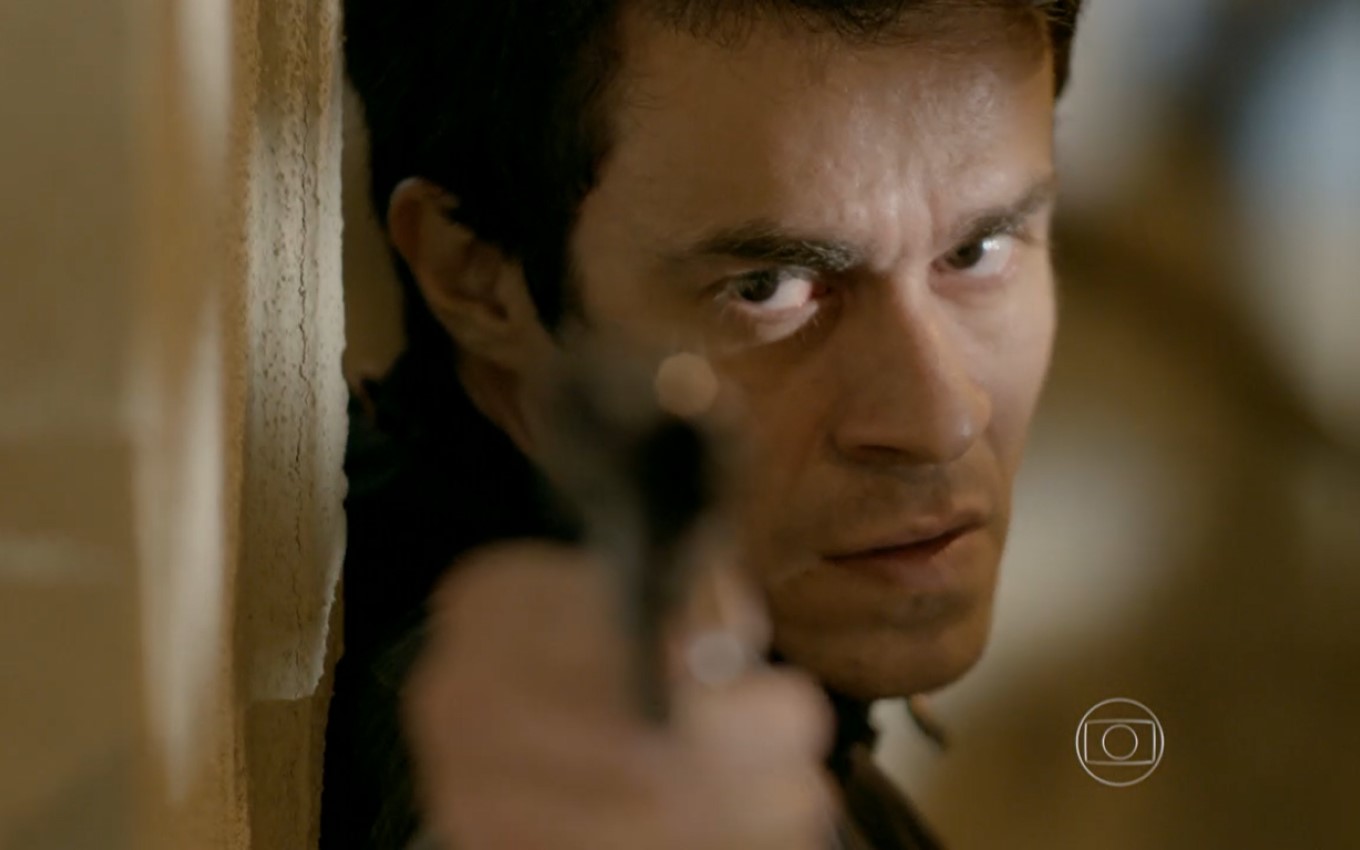 Fernando (Erom Cordeiro) will go after Vicente (Rafael Cardoso) and wait for the ideal moment to shoot the cook in Império. When he is perfectly positioned to shoot him in the back, Ismael (Jonas Torres) will call the boy to talk and thwart the lawyer's plans in Globo's nine o'clock soap opera.
In previous chapters, Cristina's ex-fiance (Leandra Leal) threatened to drive her car over her rival for not accepting to lose the blonde. The plan went wrong when Rafael Cardoso's character jumped onto the sidewalk and escaped the car's sights and, at that time, no one saw who the driver was.
In a sequence that will air on next Wednesday (2), Ismael will call for Vicente in the middle of the dark street at the exact time that he would have been shot. The can picker will apologize for the way he talked to his friend about returning the emerald ring to the commander. The honest attitude of the man will have caught the attention of journalists. Vicente will give you an advice:
Instead of getting all worried, why don't you take advantage of this situation? It's full of people wanting 15 minutes of fame. Take the opportunity to get a job, a new cart, I don't know. A second chance does not always appear.
Fernando will listen to their conversation and think out loud: "He said it all, you also won't have a second chance". He will follow Cristina's current boyfriend to his door and stay hidden, ready to shoot.
However, your plans will be ruined once again. Xana (Ailton Graça) will appear at the entrance to the residence and help the man to escape, even without knowing it. Fernando will leave and be seen by Cora (Drica Moraes), who will be surprised to see the lawyer alone in the neighborhood where she lives and late at night.
Império (2014) won a "special edition" to plug the hole left after the final stretch of Amor de Mãe during prime time at Globo. Um Lugar ao Sol, the next unpublished soap opera at 9pm, was postponed to debut in the second half of this year.
In addition to the spoilers, the TV News publishes daily the summary of the nine o'clock soap that the broadcaster reprises due to the Covid-19 pandemic.
---
Find out all about the next chapters of the soap operas with the Noveleiros podcast
Listen to "# 60 – Kyra falls into Alan's arms in Save Yourself!" in the Spreaker.
---
Subscribe to the channel TV News on YouTube and watch videos with revelations of what will happen in Império and other soap operas.
.