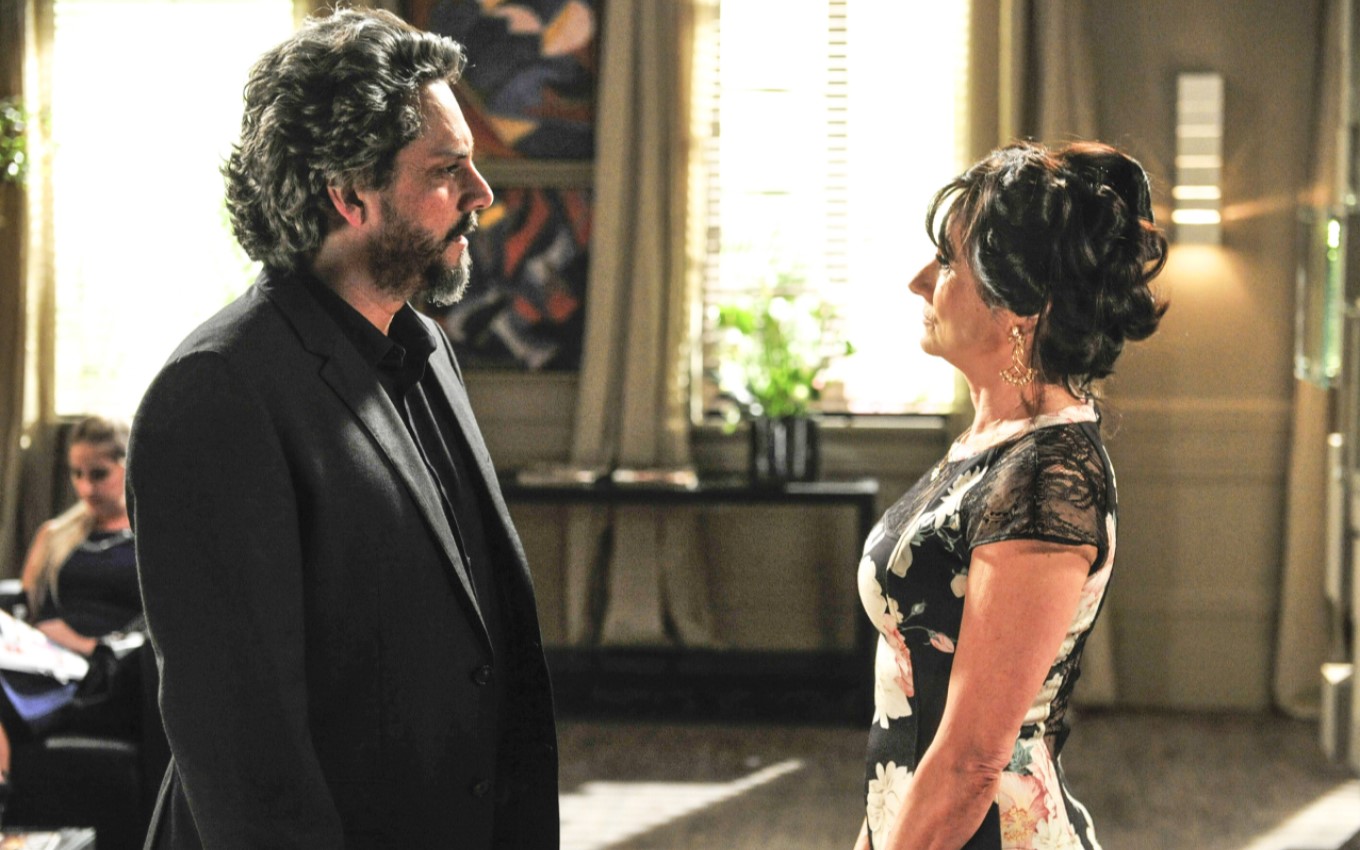 Magnolia (Zezé Polessa) will invent a dirty lie to end the relationship between José Alfredo (Alexandre Nero) and Maria Isis (Marina Ruy Barbosa) in Império. The scammer will say that her daughter became pregnant with João Lucas (Daniel Rocha). In addition to putting an end to the case of the commander with the redhead, she will make him treat his son as if he were an enemy in the nine o'clock soap opera on Globo.
Severus' wife (Tato Gabus Mendes) promised to get revenge on the nymphet after she stopped receiving her allowance. Marina Ruy Barbosa's character decided to put a stop to the good life of her parents because she realized that she was always treated as a breadwinner.
In the next few chapters, Magnolia will go to the office of the almighty's jewelry chain to dump lies about her daughter. She will tell that Maria Isis was pregnant but lost the baby. In addition, she will finish off the evil saying that the child's father was the youngest of the Commander.
Shaken by the revelation, José Alfredo will remember when the young woman suspected she was expecting his child and, some time later, claimed it was a psychological problem. The "man in black" will give a good amount to the mother who takes advantage of the sweet child for her to disappear from town and never look for him again.
sucker commander
The character played by Alexandre Nero will look for his mistress and accuse her of having kept his romance with João Lucas a secret. He will claim she had a vasectomy and ask who she had sex with. Offended, she will throw you out of her house.
José Alfredo will also be rude to his son, who will not understand the reason for his father's hatred and will claim that he was never deeply involved with the redhead. "It was a kiss, that's all," the boy will say.
Written by Aguinaldo Silva, Império (2014) won a "special edition" to fill the hole left after the end of Amor de Mãe on Globo's prime time. The unprecedented Um Lugar ao Sol, the next new soap opera at 9 pm, was postponed to premiere in the second half of this year.
In addition to the spoilers, the TV news It publishes daily the summary of the nine soap operas that the network repeats due to the Covid-19 pandemic.
---
You can hear more about Império and all the soap operas on the air through the link below, in the 67th episode of the podcast Noveleiros, from TV news. Also available on Spotify, Deezer, Apple Podcasts and Google Podcasts.
Listen to "#67 – Cora, is that you? The Empire Villain's Radical Change" on Spreaker.
---
Subscribe to the channel TV news on YouTube and watch videos with revelations of what will happen in Império and other soap operas.
.