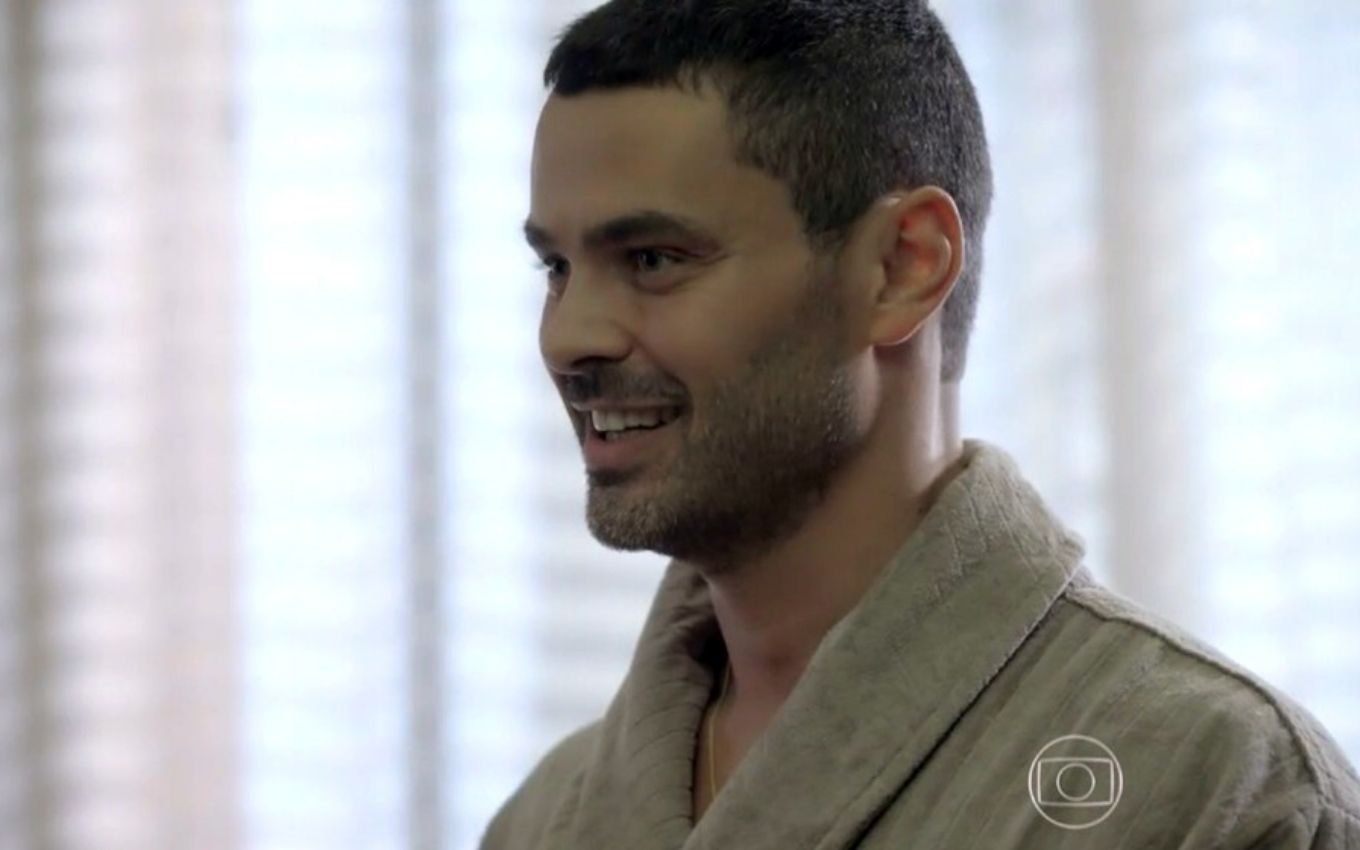 Maurílio (Carmo Dalla Vecchia) will invade Medeiros' mansion in Império. Not satisfied with robbing the company and getting engaged to Maria Marta (Lilia Cabral), the villain will also take possession of José Alfredo's (Alexandre Nero) bedroom. Only wearing a bathrobe, he will make the announcement to the commander's family in the 9:00 pm soap opera on Globo.
In this Thursday's chapter (2), Claraíde (Luciana Malcher) will get a fright when she sees the bad guy lying on the protagonist's bed. "Mrs. Marta! I went into the master's room and saw a man there. I saw his hairy legs", will tell the maid.
Faced with the hubbub and with the Medeiros gathered in the living room, Maurílio will go downstairs, wearing only his robe, to make the announcement. "I'm sorry to disappoint you, but it wasn't the Commander's ghost. I was the one who decided to take possession of my room", will joke the bad character.
"I'm sorry, but I didn't tell you guys because I wanted to surprise you. So now we're all finally living together," the villain will add, shocking everyone.
Written by Aguinaldo Silva, Império (2014) won a "special edition" to fill the hole left after the end of Amor de Mãe on Globo's prime time. The unprecedented Um Lugar ao Sol, the next telenovela in the 9 pm range, was postponed to premiere in the second half of this year.
In addition to spoilers, the TV news It publishes daily the summary of the nine soap operas that the network repeats due to the Covid-19 pandemic.
---
Learn all about the upcoming chapters of soap operas with the Noveleiros podcast
Hear "#72 – Angel and Alex have explosive encounter in Secret Truths!" on Spreaker.
---
Subscribe to the channel TV news on YouTube and watch videos with revelations of what will happen in Império and other soap operas.
.