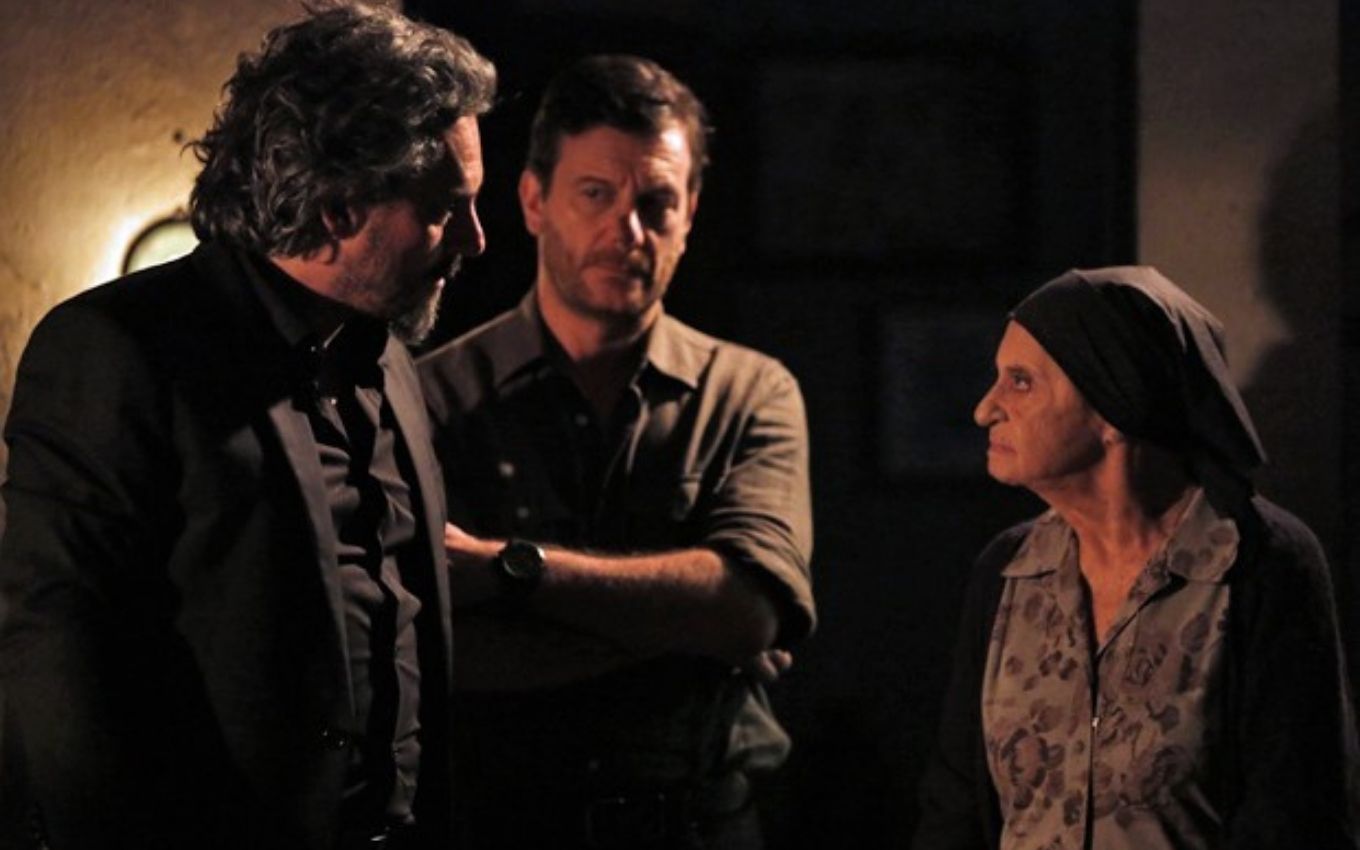 José Alfredo (Alexandre Nero) will be shocked by a revelation by Jesuína (Laura Cardoso) about Maurílio (Carmo Dalla Vecchia) in Império. After being destitute, the commander will search for information about the villain and discover that the identity used by him is a false one in the nine o'clock soap opera on Globo.
In the scenes that will air from the this friday's chapter (10), the "man in black" will travel to São João Del Rey, in Minas Gerais, with Josué (Roberto Birindelli) to search the past of Maria Marta's fiance (Lilia Cabral). He will visit Jesuína, the arch-rival's supposed mother, in a simple house in the countryside.
"Mrs. Jesuína Ferreira? Is that you? I want to talk to your son, Maurílio", will announce José Alfredo when he arrives at the old woman's house. "You can't talk to him. Maurílio is dead", the lady will deliver. "What do you mean, he's dead?" asks the perplexed businessman.
The housewife will tell that her son went to try his luck in Rio de Janeiro. "He found someone who gave him a job, made him study. It's been ten years since I got the news. He had gotten himself into a mess. I didn't really understand. It looks like a robbery and they shot him."
The woman will take Cristina's father (Leandra Leal) to the cemetery where Maurílio was buried. "This is not what we are looking for," the commander's driver will comment.
Written by Aguinaldo Silva, Império (2014) won a "special edition" to fill the hole left after the end of Amor de Mãe on Globo's prime time. The unprecedented Um Lugar ao Sol, the next telenovela in the 9 pm range, was postponed to premiere in the second half of this year.
In addition to the spoilers, the TV news It publishes daily the summary of the nine soap operas that the network repeats due to the Covid-19 pandemic.
---
Learn all about the upcoming chapters of soap operas with the Noveleiros podcast
Listen to "#73 – José Alfredo finds out Maurílio is dead in Império!" on Spreaker.
---
Subscribe to the channel TV news on YouTube and watch videos with revelations of what will happen in Império and other soap operas.
.