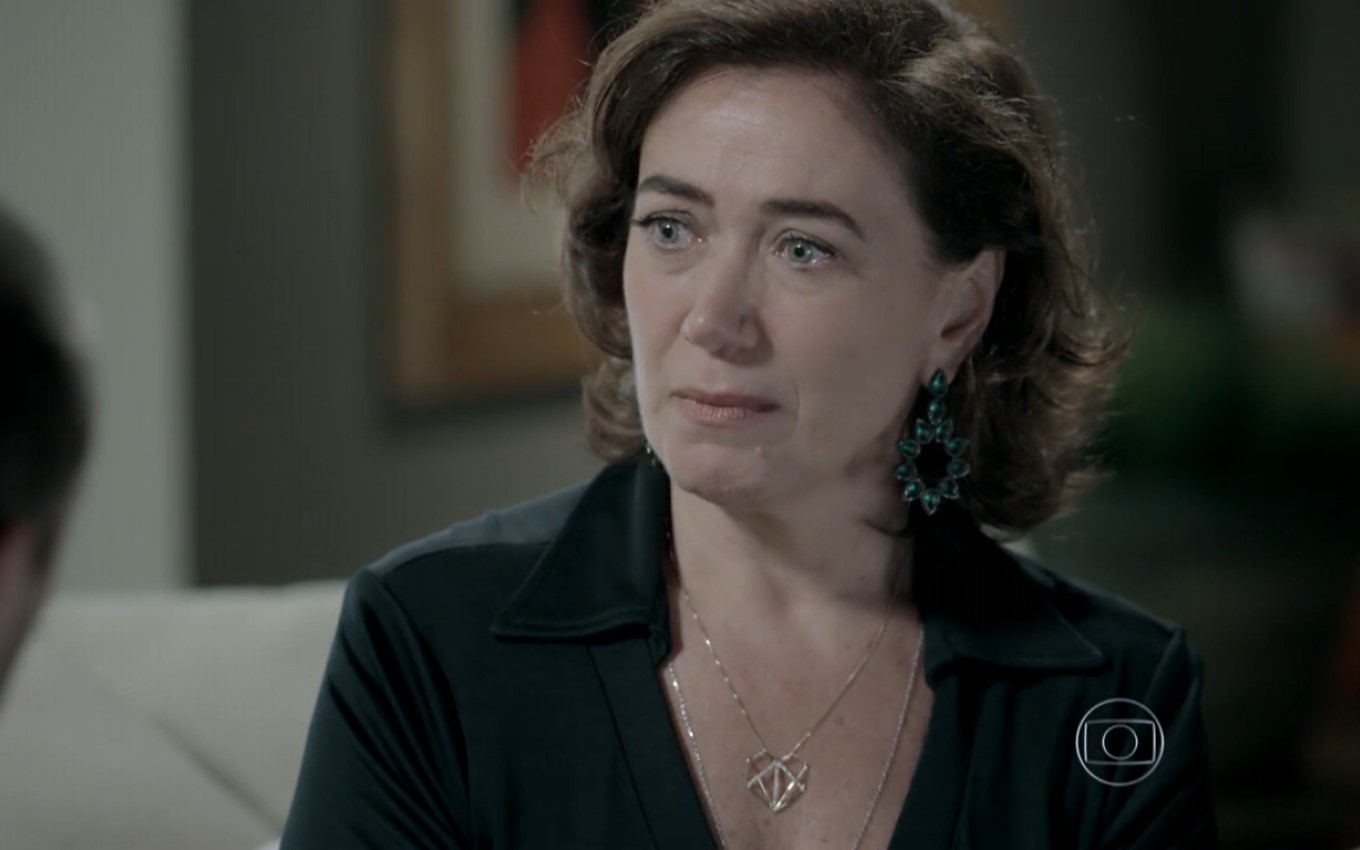 João Lucas (Daniel Rocha) and Du (Josie Pessôa) will tell Maria Marta (Lilia Cabral) that the twins' nanny identified José Alfredo (Alexandre Nero) in Império. They will discover that the Commander has taken his grandchildren in his arms, and the madame will freak out on the 9 o'clock soap opera on Globo when she realizes that the millionaire is making plans to appear to everyone in the family, except for her.
After the babies were born, the "man in black" couldn't stand it and ran to meet them. Alexandre Nero's character impersonated the obstetrician who had delivered his daughter-in-law and used information that Cristina (Leandra Leal) had told him to make the farce more believable.
In scenes that will air on the next 18th, João Lucas and Du will verify that the commander faked his own death. They will begin to suspect when the employee tells that the man was moved by the children in his arms, and they will be sure of the truth when she recognizes the portrait of the mysterious obstetrician in the Medeiros mansion.
The couple will have a serious conversation with the "Empress". "To Zeze [Lucília de Assis] he went for a walk with the babies and said he found the doctor in the square and said he asked if the grandchildren were his. He took them on his lap and was thrilled," says Lucas.
playback/globe TV
João Lucas and Du will discover
The dondoca won't understand the problem, and Du will make it clear that her obstetrician will have called and denied that she saw the little ones. "The nanny said that she saw a picture of the doctor here at home. Mother, who came to the front of the house and picked them up was my father", the youngest will complete.
Maria Marta will freak out at the news: "My God, it's not fair to me such an ordeal. Can you explain to me why everyone sees Zé Alfredo except me? Cora [Marjorie Estiano], the damn doorman of the Isis building [Marina Ruy Barbosa], the idiot nanny, except me", the rich girl will shoot, in tears.
Written by Aguinaldo Silva, Império (2014) won a "special edition" to fill the hole left after the end of Amor de Mãe on Globo's prime time. The unprecedented Um Lugar ao Sol, the next telenovela in the 9 pm range, was postponed to premiere in the second half of this year.
In addition to the spoilers, the TV news It publishes daily the summary of the nine soap operas that the network repeats due to the Covid-19 pandemic.
---
Learn all about the upcoming chapters of soap operas with the Noveleiros podcast
Hear "#72 – Angel and Alex have explosive encounter in Secret Truths!" on Spreaker.
---
Subscribe to the channel TV news on YouTube and watch videos with revelations of what will happen in Império and other soap operas.
.