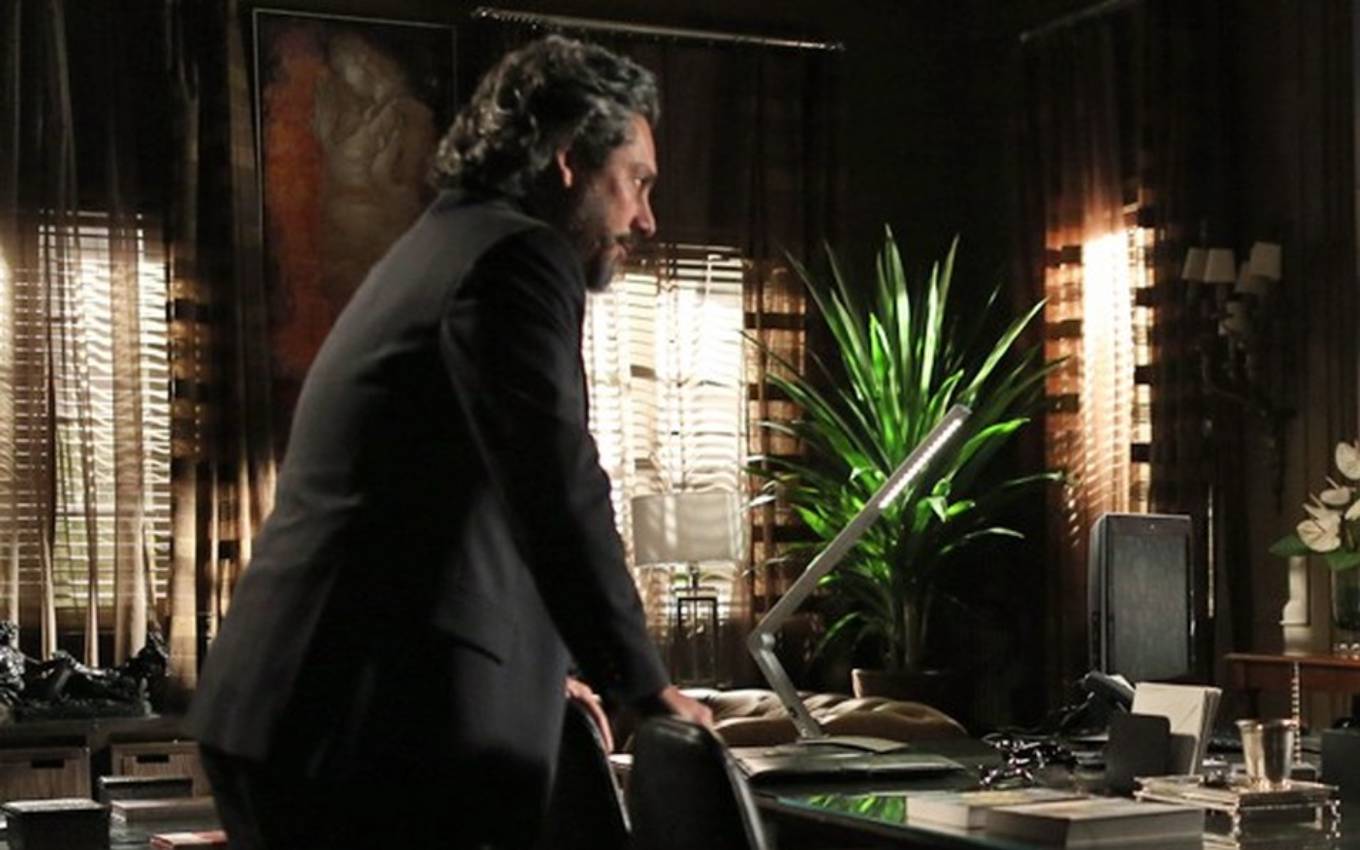 José Alfredo (Alexandre Nero) will be happy after leaving jail and returning to Império das Joias, but the joy will be short-lived. As soon as he arrives, he will come face to face with Maurílio (Carmo Dalla Vecchia) sitting in his chair, which will make him freak out on the 9:00 pm soap opera on Globo. To make matters worse, the enemy will still gloat over him.
"But look… Whoever is alive always appears!", the villain will fire. The Commander will swallow his anger and throw a few truths in the bad guy's face. "You stole, stole and kept my money in a safe place. I swear I know it all: that you are behind the scenes to take me down and that you are not alone", will fire the "man in black" in the chapter scheduled to air this Tuesday (5).
The businessman will take the opportunity to ask the identity of Fabrício Melgaço, his hidden enemy, but Maurílio will pretend he doesn't know anyone by that name.
"You can be anything but the son of my friend Sebastião Ferreira [Reginaldo Faria]. And neither is Maurilio. I went to São João del-Rei and spoke with Mrs. Jesuína Ferreira [Laura Cardoso], mother of the real Maurílio, who you took the name after he died", will declare the commander.
While the two argue, Danielle (Maria Ribeiro) will hear everything through a hidden camera and will be intrigued. "If Maurílio isn't Maurílio, it's not just the commander who wants to know who he is. I want to too," she will say to herself.
Written by Aguinaldo Silva, Império (2014) won a "special edition" to fill the hole left after the end of Amor de Mãe on Globo's prime time. The unprecedented Um Lugar ao Sol, the next telenovela in the 9 pm range, was postponed to premiere in the second half of this year.
In addition to the spoilers, the TV news It publishes daily the summary of the nine soap operas that the network repeats due to the Covid-19 pandemic.
---
Learn all about the upcoming chapters of soap operas with the Noveleiros podcast
Listen to "#77 – Luísa makes a big revelation to Pilar in Nos Tempos do Imperador" on Spreaker.
Subscribe to the channel TV news on YouTube and watch videos with revelations of what will happen in Império and other soap operas.
.