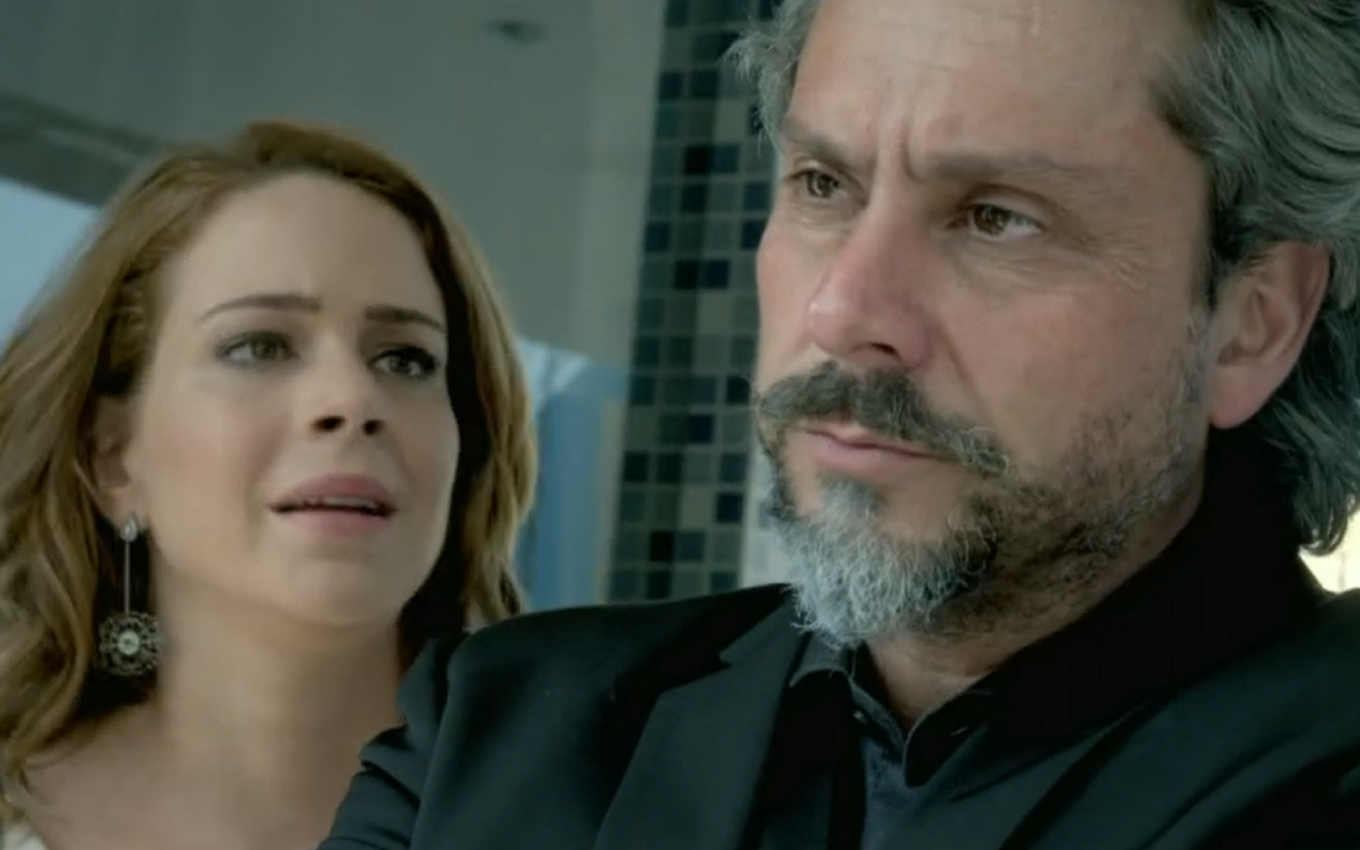 José Alfredo's (Alexandre Nero) farce will not end well in Império. The commander will be unmasked in Globo's nine o'clock soap opera after having faked his own death and will be given a "passage to hell". He will be wanted by the police, but it will be Marta (Lilia Cabral) who will reveal his hiding place. The "man in black" will be arrested.
He will be in the shed of União de Santa Teresa, which will prepare a Carnival parade in honor of its history. However, the commander will come face to face with the police, who will have been alerted by the rich woman. Haughty, the "undead" will demand to leave handcuffed.
"We're not going to handcuff him," one of the officers will say. "Do it or I'll run away," the commander will respond. "Come on, fulfill your task, which is to arrest me. Put the handcuffs on, I insist on that", will emphasize the owner of Império das Joias, much to Cristina's (Leandra Leal) despair.
"I know the moment is difficult, but in the end everything will be all right," the girl will say. The "man in black" will also take the opportunity to thank the members of the samba school. "I wanted to say that I really appreciate it. I appreciate the stay, the way you welcomed me. I want you to know that even in my thoughts, I'm going to be on the avenue with you", José Alfredo will speak.
The one who will not be happy will be Marta, who will cry over her decision to denounce her husband. "Forgive me, Joe! I love you so much. You know I wouldn't do anything wrong. I know I'm asking too much, you'll never forgive me. But it's your fault, Joe! Because you insist on not showing up." , will vent the madam, while looking at a portrait of him.
Written by Aguinaldo Silva, Império (2014) won a "special edition" to fill the hole left after the end of Amor de Mãe on Globo's prime time. The unprecedented Um Lugar ao Sol, the next telenovela in the 9 pm range, was postponed to premiere in the second half of this year.
In addition to spoilers, the TV news It publishes daily the summary of the nine soap operas that the network repeats due to the Covid-19 pandemic.
---
Learn all about the upcoming chapters of soap operas with the Noveleiros podcast
Hear "#72 – Angel and Alex have explosive encounter in Secret Truths!" on Spreaker.
---
Subscribe to the channel TV news on YouTube and watch videos with revelations of what will happen in Império and other soap operas.
.