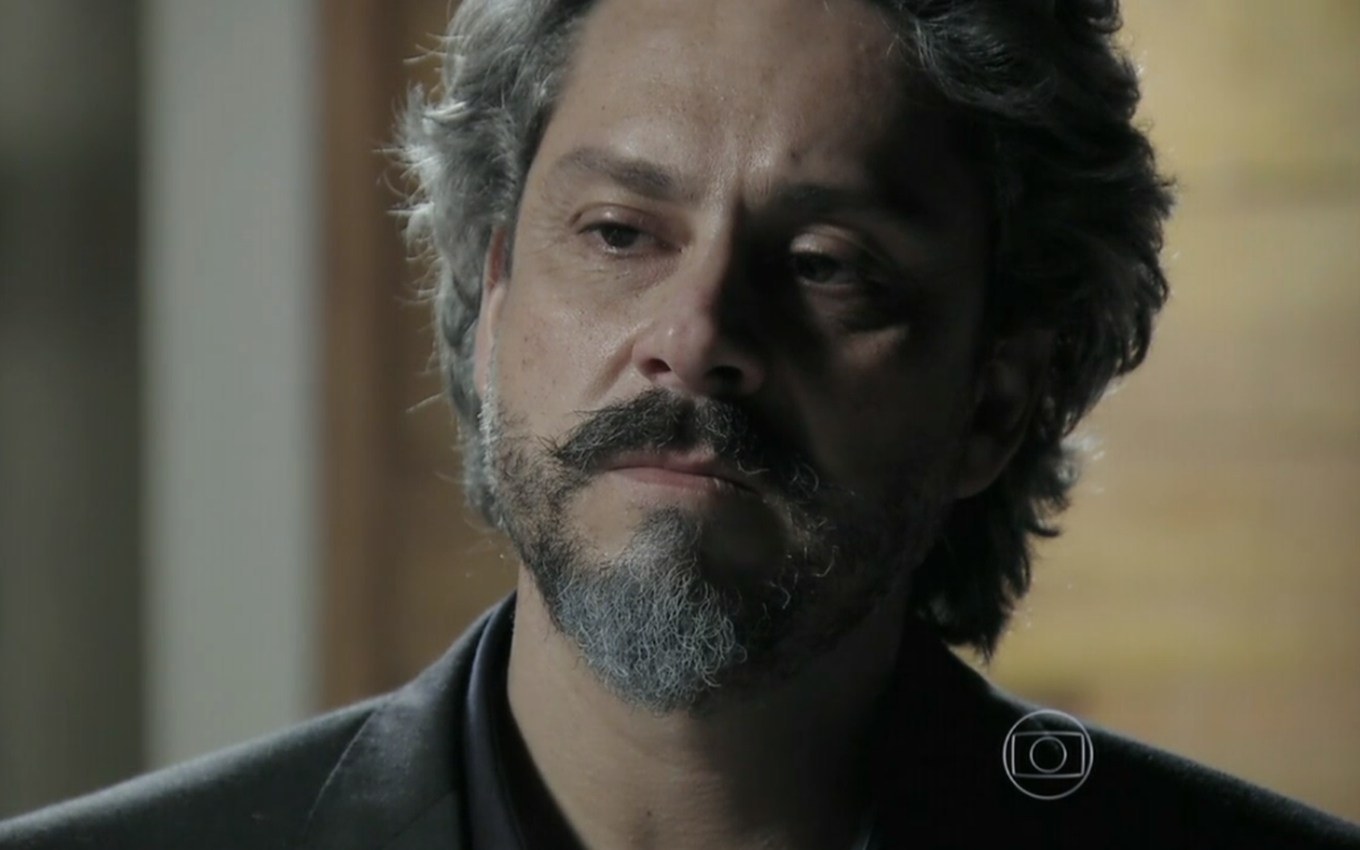 Victim of a setup, José Alfredo (Alexandre Nero) will pressure Maria Isis (Marina Ruy Barbosa) to confess a lie in Império. Unjustified by being accused of betraying him with João Lucas (Daniel Rocha), the redhead will not accept to see her love and fidelity put in doubt and will send the commander to the streets: she will expel him from her life in the soap opera at 9 pm on Globo.
After being approached by Magnolia (Zezé Polessa) and hearing that Maria Isis really got pregnant and that the child was her youngest, the commander will confront his lover. "Explain to me the story of the pregnancy that you claim was hysterical," the millionaire will press.
The nymphet will say that she doesn't even know if that is really the name given to what she had and will remember that she thought she was pregnant, but that it was all just a trip in her head. "Were you pregnant or not?" the man will insist. "No! It wasn't, I've already told you, it was psychological", counters the "new girl". "Don't lie to me, Isis. You were pregnant and lost the child," the rich man will say.
"Why are you talking to me like that, Zé Alfredo? I wasn't pregnant, but if I had it is obvious that it could only be yours!", she will affirm. "It couldn't be mine. If you or anyone else were pregnant with me, it would be a miracle. Because I'm vasectomized! I'm sterile," he will announce, taking the girl by surprise.
The man in black will tell you that after having his three children, his marriage began to fall apart and since he had other women more interested in his bank account than his eyes, he closed the factory.
It will be then that the public will see the commander accuse Maria Isis of having slept with her son João Lucas, who for a time stayed behind the redhead and fell in love with her. "It was him, my son, who was walking around here, inside the house, and he put a horn on my head!"
Isis will say he's crazy and will come to the conclusion that everything is a setup by his mother, who swore to separate them after the girl decided not to support the family anymore. "If you believed in that pickaxe, I have nothing else to say," he will advise.
José Alfredo will continue to insist that she explain the story properly and will make more accusations. Hurt by all the insinuations, she will change her stance and resolve to take on all the charges.
"I wanted to give you the blow in the belly, yes! I was going to leave this relationship with nothing? No! I saw in your son the opportunity to get along! And since everything is now clear, I bluffed when I said I didn't want anything from you That's a lie. I've conquered this apartment. I've earned it by getting this whole time by your side. It's mine! So get out of here! Get out, street! Get lost! .
Império (2014) won a "special edition" to fill the hole left after the end of Amor de Mãe on Globo's prime time. The unprecedented Um Lugar ao Sol, the next new soap opera at 9 pm, was postponed to premiere in the second half of this year.
In addition to spoilers, the TV news It publishes daily the summary of the nine soap operas that the network repeats due to the Covid-19 pandemic.
---
You can hear more about Império and all the soap operas on the air through the link below, in the 67th episode of the podcast Noveleiros, from TV news. Also available on Spotify, Deezer, Apple Podcasts and Google Podcasts.
Listen to "#67 – Cora, is that you? The Empire Villain's Radical Change" on Spreaker.
---
Subscribe to the channel TV news on YouTube and watch videos with revelations of what will happen in Império and other soap operas.
.