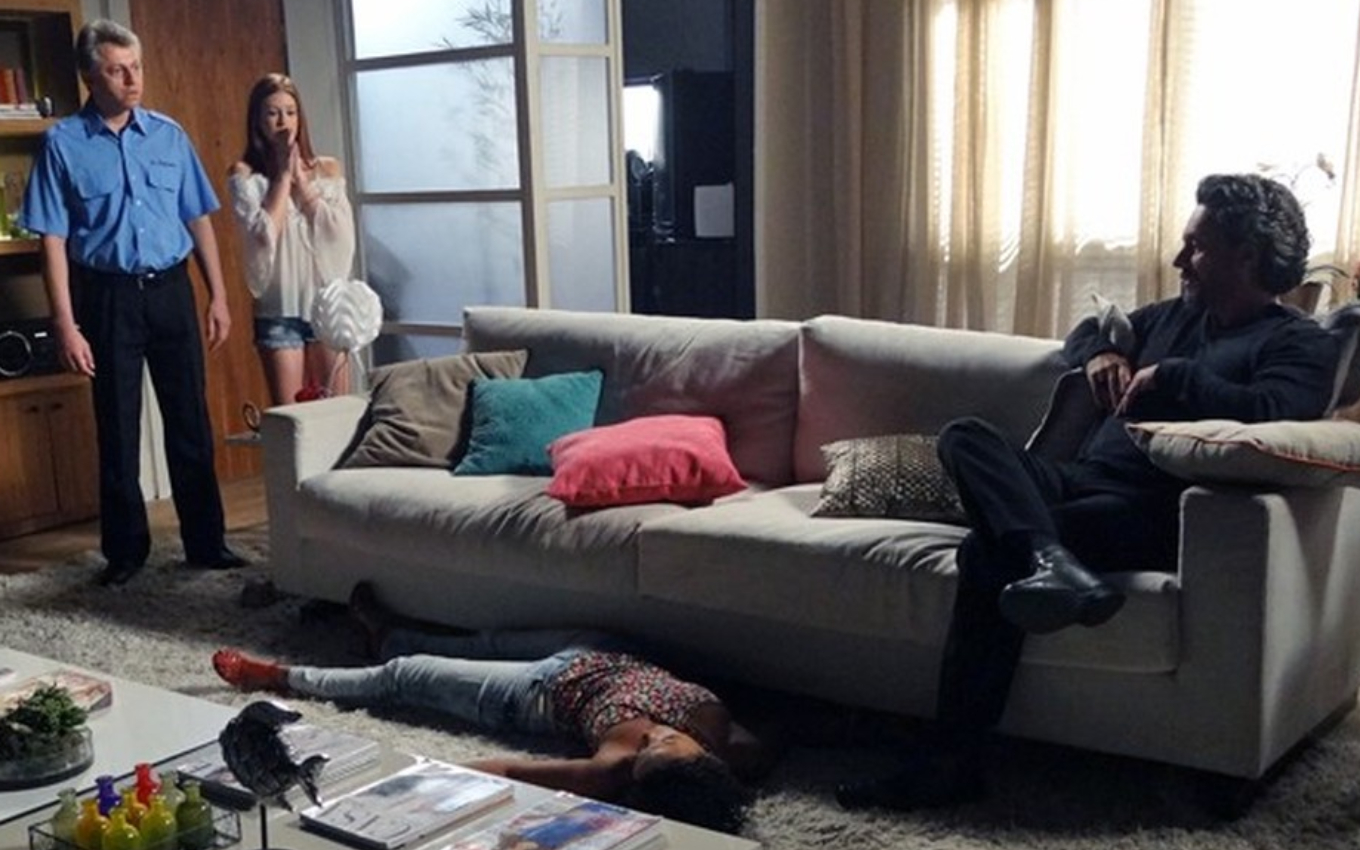 José Alfredo (Alexandre Nero) will cause a huge scare in Império. The Commander will decide to hide in the house of Maria Isis (Marina Ruy Barbosa). It turns out that it will be impossible to keep his presence a secret from Batista (José Negreiros) and Kelly (Lidi Lisboa), who live there. Therefore, he will decide to tell the truth about his fake death to both of them. The maid will be so scared she'll pass out.
The redhead will call the two friends for a chat. When they arrive at the apartment, they will come face to face with the "man in black". After Kelly passes out, the owner of the jewelry company will reveal all about his plan.
"From today, I'm going to hide here, in Isis' house. And nobody can know. And I'm going to ask you in all honesty: are you going to tell this secret to someone?", he will question.
Batista will give his word that he will not say anything to anyone. "As for mine, I've always kept your presence in this house a secret when I was alive. Now that you're dead… I mean, I swear, your Commander, you can trust me," Kelly will say, still shaken.
Written by Aguinaldo Silva, Império (2014) won a "special edition" to fill the hole left after the end of Amor de Mãe on Globo's prime time. The unprecedented Um Lugar ao Sol, the next telenovela in the 9 pm range, was postponed to premiere in the second half of this year.
In addition to spoilers, the TV news It publishes daily the summary of the nine soap operas that the network repeats due to the Covid-19 pandemic.
---
Listen to "#74 – José Alfredo Makes Emergency Decision in Império!" on Spreaker.
---
Subscribe to the channel TV news on YouTube and watch videos with revelations of what will happen in Império and other soap operas.
.