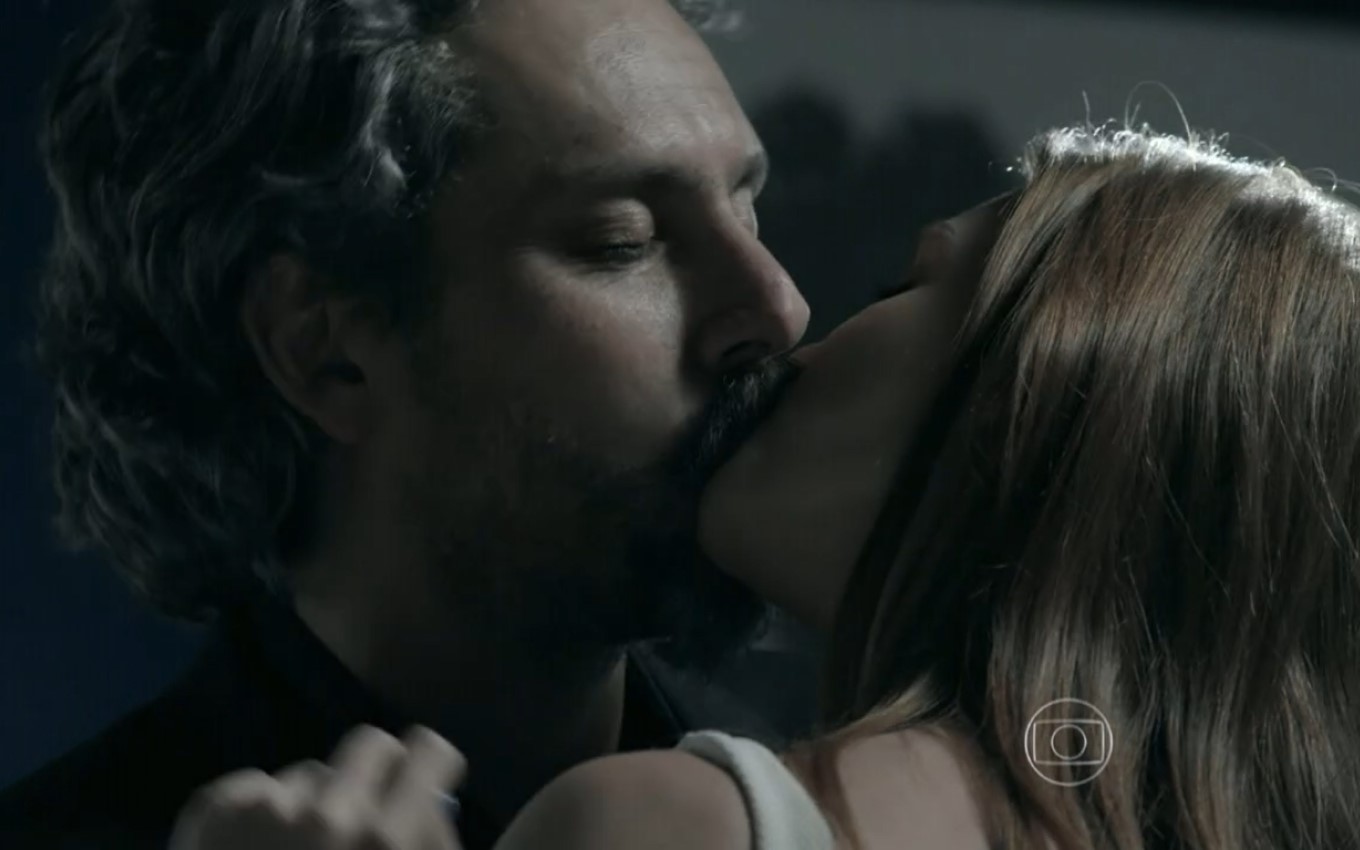 In Império, José Alfredo (Alexandre Nero) will have sex with Maria Isis (Marina Ruy Barbosa) under the same roof as Maria Marta (Lilia Cabral). The madame will catch the two of them kissing in the Commander's room and will not be able to hold back her tears. She will hide to suffer in privacy. This will be the first time that the matriarch of the Medeiros family will see the nymphet reigning in her house in Globo's nine o'clock soap opera.
After leaving prison, the character of Alexandre Nero will return to the Medeiros mansion accompanied by his family and his mistress. He will go with the redhead to his room and go to bed with the "new girl".
In scene that will to air from the next day 4, Maria Marta will see her husband exchanging affection with Magnólia's daughter (Zezé Polessa) and will suffer a blow. "You knew you'd see this, you knew it," the dondoca will say aloud. Amanda (Adriana Birolli) will watch her alone in the hallway and ask her if she is crying.
No, because I got tired of always crying the same tear. José Alfredo's return home will not be easy. I so wanted him to be alive, to come back… Now that I'm living this reality, I'm suffering more than when I thought he was dead.
Silviano's ex-wife (Othon Bastos) will tell her niece that the fact that the "man in black" has not returned to her makes her mad. "But I'm not going to give my enemies the pleasure of seeing me cry", will conclude the ambitious.
Lilia Cabral on stage as Maria Marta
Crisis of conscience
In the bedroom, Maria Isis will show some discomfort with the situation: "I don't know if I should be here. Your whole family is down there, it's strange. This is your home and your children's. I know where I belong and I know I'm not welcome here."
José Alfredo, on the other hand, will make it clear that it is a matter of time before his heirs become attached to her. "Today is a party day! You are my special guest and you stay…", the commander will add.
Written by Aguinaldo Silva, Império (2014) won a "special edition" to fill the hole left after the end of Amor de Mãe on Globo's prime time. The unprecedented Um Lugar ao Sol, the next telenovela in the 9 pm range, was postponed to premiere in the second half of this year.
In addition to spoilers, the TV news It publishes daily the summary of the nine soap operas that the network repeats due to the Covid-19 pandemic.
---
Learn all about the upcoming chapters of soap operas with the Noveleiros podcast
Subscribe to the channel TV news on YouTube and watch videos with revelations of what will happen in Império and other soap operas.
.