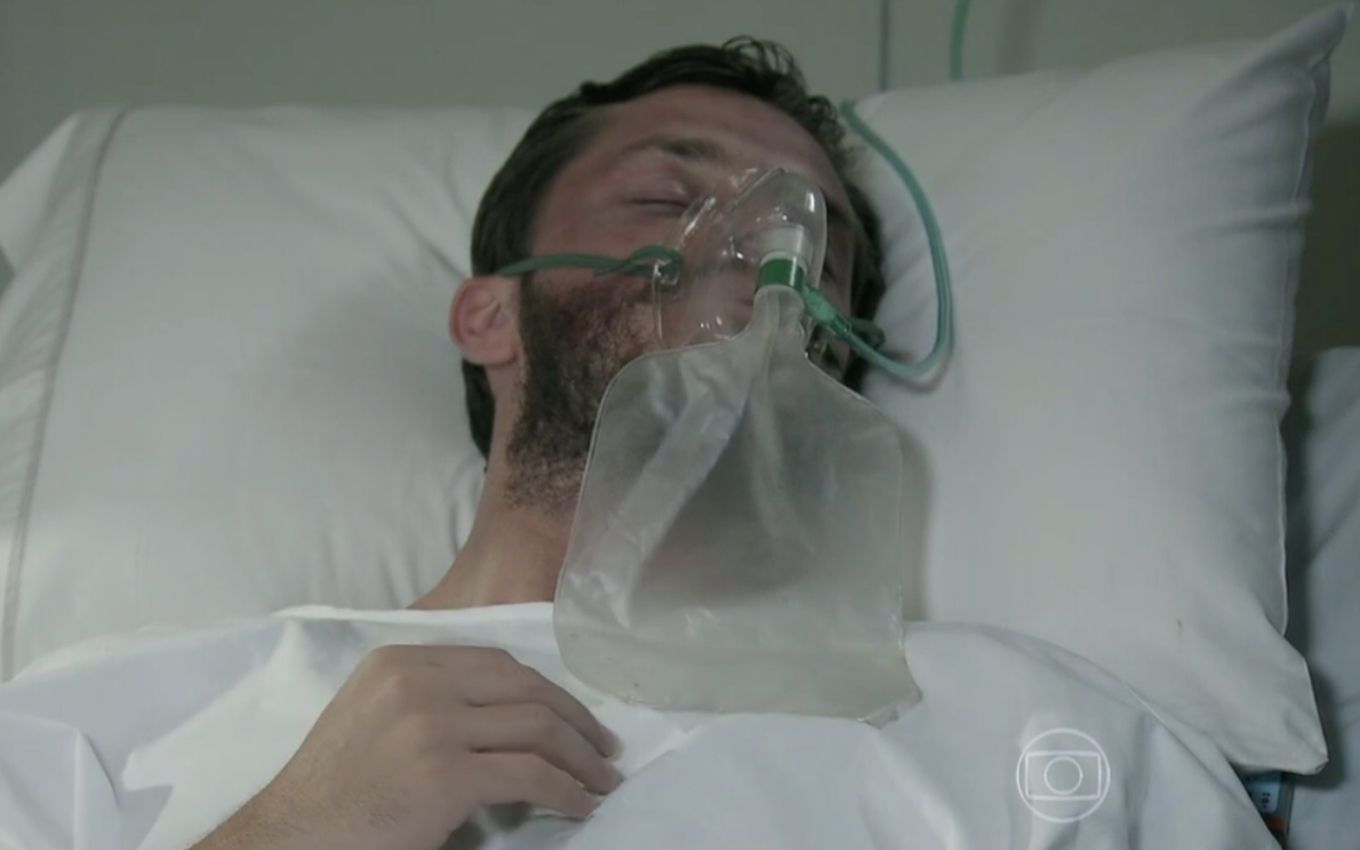 After Amanda (Adriana Birolli) manages to rescue Leonardo (Klebber Toledo) from the streets in Império, the aspiring actor will be hospitalized with pneumonia and a lice infestation. At the hospital, the friend will receive the news of the embarrassing diagnosis through the mouth of a doctor in the 9:00 pm soap opera on Globo.
In the aired scenes from july 31, Maria Marta's niece (Lilia Cabral) will be bothered by the horrible smell of her friend, who will have saved her little daddy from the harassment of a homeless person. "How long has it been since you took a shower? Wow, it's been so long that you can't remember?", will ask Danielle's rival (Maria Ribeiro).
While driving, Leonardo will demonstrate that he is ill and will cough several times. "I think I spent the night in the rain", will justify the ex-boyfriend of Claudio (José Mayer). "How awful. How long has it been?", José Pedro's cousin (Caio Blat) will lament. "I don't know, I think it's been a week", will say the "beggar".
"So that's why you're like this. You're dirty, you're horrible, you stink," he won't spare the little preppy. "Look, if that's why, I'll stop the car now and I'll be right down. I swear, I'm gone, you won't need to smell this stench", will warn the sick young man.
"Sorry, I didn't mean to hurt you when I said that, okay? Just keep driving while I calm down. I can't forget about that guy," Amanda will explain.
Amanda will know about her friend's pneumonia and lice
head lice infestation
Next, Leonardo will have a bad coughing fit and will almost crash the car with both of them, but he will manage to stop. "Since when are you coughing like that?", asked Maria Clara's cousin (Andréia Horta). "I don't know. Since I took that rain and spent the entire night in wet clothes", will say the blonde.
"Pneumonia. You've got pneumonia, Leo, you're very sick, you have to go to the hospital," alerts her friend. "Are you crazy, what hospital will accept to take care of a homeless person?", the boy will be victimized. Nervous, the spoiled woman will scold Claudio's former lover and force him to drive to a hospital.
Afterwards, the aspiring actor will receive treatment on a stretcher, and a doctor will explain the situation to José Alfredo's niece (Alexandre Nero). "You got the diagnosis right. It's pneumonia, yes, and it's serious. He arrived very badly treated, but he's very young, he's in good physical condition, so I believe he'll react well to the treatment", the doctor will say (the actor doesn't had his name released).
Embarrassed, the health professional will ask if Amanda had physical contact with Leonardo in his deplorable state. "It's kind of embarrassing to say that, but if you've touched him, you'd better be aware, because he had lice," the doctor will warn.
Império (2014) won a "special edition" to fill the hole left after the end of Amor de Mãe on Globo's prime time. The unprecedented Um Lugar ao Sol, the next new soap opera at 9 pm, was postponed to premiere in the second half of this year.
In addition to the spoilers, the TV news It publishes daily the summary of the nine soap operas that the network repeats due to the Covid-19 pandemic.
---
Learn all about the upcoming chapters of soap operas with the Noveleiros podcast
Listen to "#66 – Ana has a crisis and changes everything in A Vida da Gente!" on Spreaker.
---
Subscribe to the channel TV news on YouTube and watch videos with revelations of what will happen in Império and other soap operas.
.