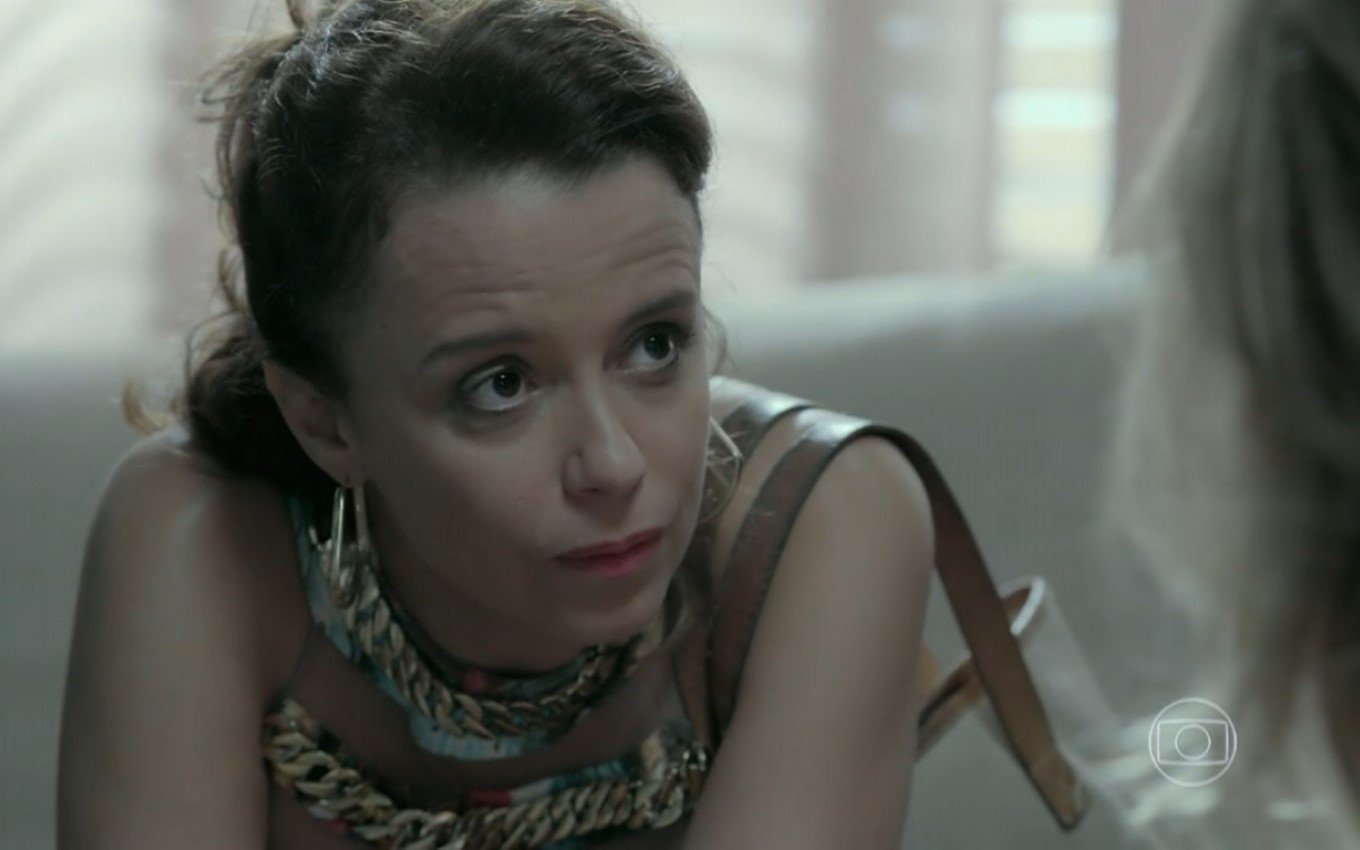 In Império, Lorraine (Dani Barros) will deliver the photo album from the wedding of Maria Marta (Lilia Cabral) to Silviano (Othon Bastos) to Érika (Leticia Birkheuer). The scammer will negotiate a good payment in exchange for proof of the "empress" secret past and will be satisfied with the check she will receive from the blonde in the 9:00 pm soap opera on Globo.
Téo (Paulo Betti) proposed that the character of Dani Barros invade the house of the Medeiros family butler. Interested in a reward, she stole documents that prove the relationship that the employee had with his employer.
In a scene that will air this Saturday (25), Lorraine will shock the photographer by revealing what she has discovered. "This is a diamond, I even wanted to talk about a bonus for the risk I took at the penguin's house. When you come face to face with what's here, it's going to fall hard," says Ismael's wife (Jonas Torres).
"I can't believe what my eyes are seeing! Maria Marta's first husband is her own butler? Silviano?", Erika will say, surprised.
The blonde will rethink the idea of ​​delivering the hot news in the hands of the gossip boss. "This cannot fall into Téo's hands, it will change the lives of many people," the journalist will add.
Desperate when faced with the possibility of leaving the negotiation empty-handed, Lorraine will look for a safe in the blogger's house. The woman who is Teo's right-hand man will sign a check. "Pay attention, I'm not just paying for the album. I'm paying for your silence", concludes the blonde.
Written by Aguinaldo Silva, Império (2014) won a "special edition" to fill the hole left after the end of Amor de Mãe on Globo's prime time. The unprecedented Um Lugar ao Sol, the next telenovela in the 9 pm range, was postponed to premiere in the second half of this year.
In addition to spoilers, the TV news It publishes daily the summary of the nine soap operas that the network repeats due to the Covid-19 pandemic.
---
Learn all about the upcoming chapters of soap operas with the Noveleiros podcast
Subscribe to the channel TV news on YouTube and watch videos with revelations of what will happen in Império and other soap operas.
.