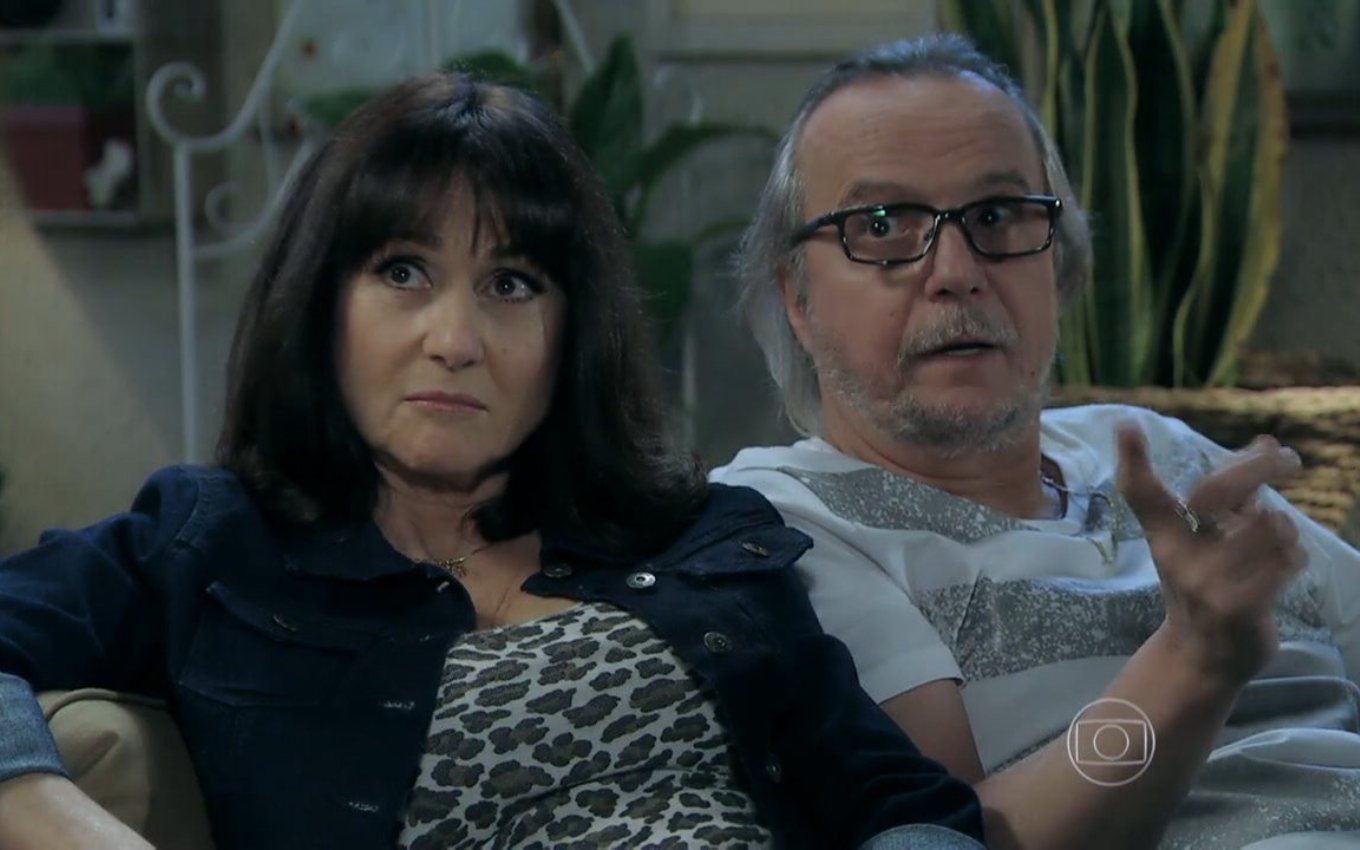 Magnolia (Zezé Polessa) and Severo (Tato Gabus Mendes) will find a new source of profit in Império. No longer able to take money from Maria Isis (Marina Ruy Barbosa), the two will invest in another "new": Noely (Laís Pinho). The girl from São Fidélis will start offering herself to older men in exchange for money, and the two leaning against each other will become the pimps of the nymphet in Globo's nine o'clock soap opera.
In scenes that will air in the final stretch of the serial, the money that the parents of the redhead snatched from the commander will already be gone. Magnolia will go through the trouble of having her car impounded for lack of payment.
In Pindaíba, Severo will have an idea: he will "fantasize" Noely as a nymphet, an innocent girl, to make her go after a new millionaire. "I'm just going to use what we already have at hand. Use the tools we have! Want to see?", he'll ask Magnolia.
The scammer will then call Noely, who will appear dressed as a little girl, with pigtails in her hair and a huge lollipop in her hand. He will say that he has an "old rich man" eager to meet the girl. At first, Robertão's mother (Romulo Arantes Neto) will not like the idea at all.
"I won't let you do this to the poor thing," Magnolia will fire. "And I won't accept that you roasted all our dough and then turned nice! Be glad you're not the one going to the sacrifice! Come on, Noely," Severus will reply.
The two will go with the young woman to a gallery, and soon an older man will approach and invite her to his apartment. Magnolia will try to stop it, but Noely herself will make it clear that she wants to be exploited and will shoot:
Not! You have not understood the spirit of the thing, Lady Magi. Your Severus is not forcing me to do anything. I'm in this out of free and spontaneous necessity! Interest! Your Severus doesn't even have to stay here anymore… I'll turn around! Leave me alone and go home. Do not worry! When I come back later, I'll take money. Give me this chance to repay everything you've done for me, please.
The gold-digger will finally accept the status of madam. Noely will be successful in his endeavor, so much so that Severo will even consider bringing other girls from São Fidélis to fulfill the same function.
"We expand the business and, since you're feeling sorry for Noely, she would still have some friends around, to keep you company," the man will suggest.
Written by Aguinaldo Silva, Império (2014) won a "special edition" to fill the hole left after the end of Amor de Mãe on Globo's prime time. The unprecedented Um Lugar ao Sol, the next telenovela in the 9 pm range, was postponed to premiere in the second half of this year.
In addition to the spoilers, the TV news It publishes daily the summary of the nine soap operas that the network repeats due to the Covid-19 pandemic.
---
Learn all about the upcoming chapters of soap operas with the Noveleiros podcast
Hear "#72 – Angel and Alex have explosive encounter in Secret Truths!" on Spreaker.
---
Subscribe to the channel TV news on YouTube and watch videos with revelations of what will happen in Império and other soap operas.
.