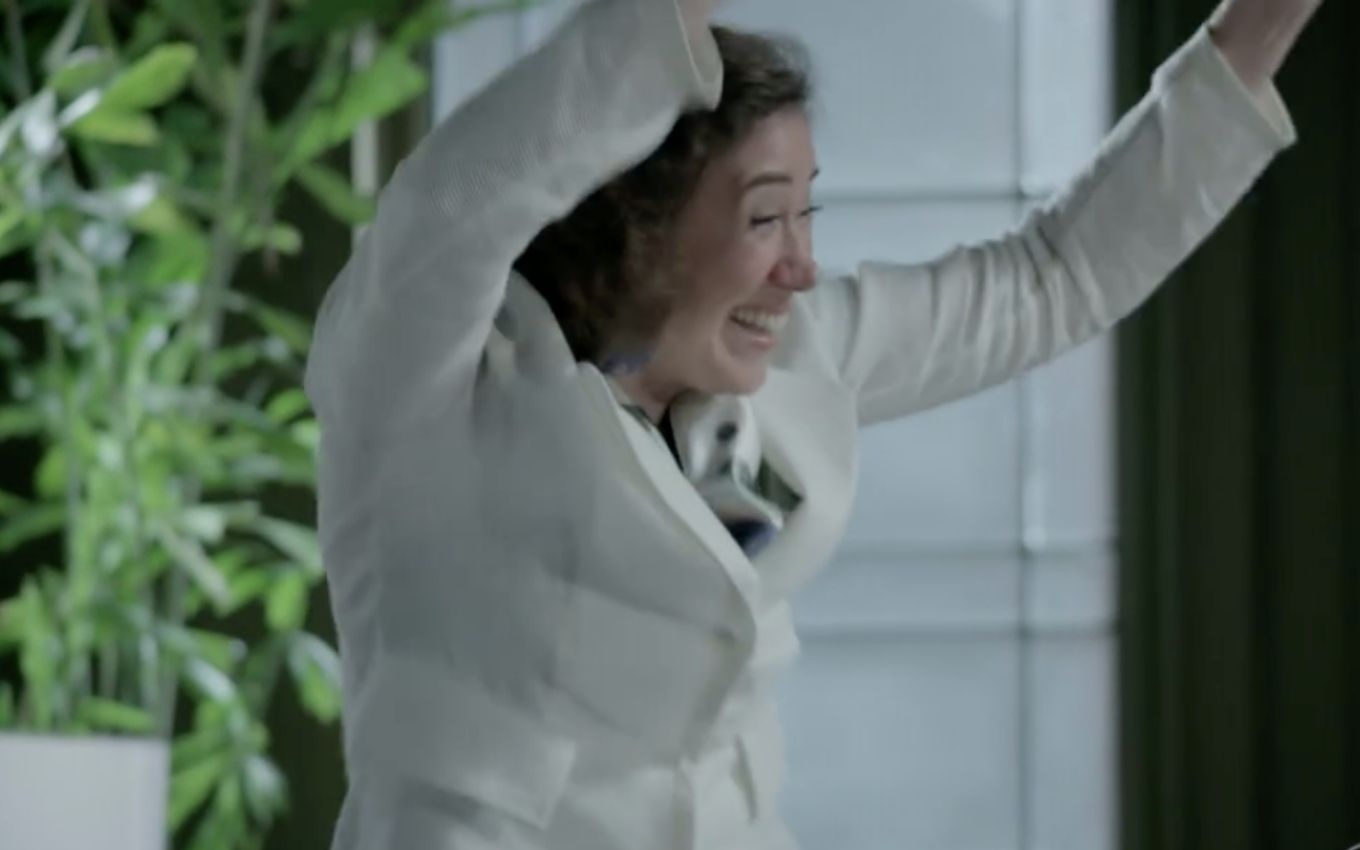 Upon discovering that José Alfredo (Alexandre Nero) cannot have more children, Maria Marta (Lilia Cabral) will dance with happiness without any fear of looking ridiculous in Império. In the nine o'clock soap opera on Globo, the matriarch of the Medeiros family will boast of the "victory" of being the only mother of children of the commander, who was hiding being vasectomized.
In the scenes that will air from August 7th, Marta will enter her husband's office at the company after hearing him tell João Lucas (Daniel Rocha) behind the door that he had a vasectomy. "Today is one of the happiest days of my life!", will begin the mother of José Pedro (Caio Blat).
"Of course you're telling me this so I can ask why", will understand the owner of Império. "Even if you didn't ask, I was going to talk. I just heard from your own mouth that you will never be able to have children again", celebrates Maria Isis' rival (Marina Ruy Barbosa).
"You're more and more intractable every day", will complain Cristina's father (Leandra Leal). "And you, shut up! Shut up, that rattle with a macaw's stick while I'm talking. And try to pay close attention because I have something very important to declare. So shut up!", the woman will order.
"I did very well to listen because I found out that you can have Isis, you little nymphet, or if you want to trade her for half a dozen, a dozen, tens, thousands. If you can handle them all, anyway You can sleep with all the women in the world you want, who will never have children with any of them", the "Empress" will confirm.
José Alfredo will attend the women's 'showzinho'
"I heard it, Zé, from your own mouth talking to João Lucas. Then, I felt like screaming! To shout to the whole world loud and clear that José Alfredo Medeiros' children, his children, only mine, Zé! It's just mine, mine, Zé!", Maurílio's lover (Carmo Dalla Vecchia) will celebrate.
Then Amanda's aunt (Adriana Birolli) will continue to laugh with happiness and leave the room singing and dancing ridiculously. "It's just mine, it's only mine, taratatatá, Marta! It's only mine!", the madwoman will scream.
Written by Aguinaldo Silva, Império (2014) won a "special edition" to fill the hole left after the end of Amor de Mãe on Globo's prime time. The unprecedented Um Lugar ao Sol, the next new soap opera at 9 pm, was postponed to premiere in the second half of this year.
In addition to spoilers, the TV news It publishes daily the summary of the nine soap operas that the network repeats due to the Covid-19 pandemic.
---
You can hear more about Império and all the soap operas on the air through the link below, in the 67th episode of the podcast Noveleiros, from TV news. Also available on Spotify, Deezer, Apple Podcasts and Google Podcasts.
Listen to "#67 – Cora, is that you? The Empire Villain's Radical Change" on Spreaker.
---
Subscribe to the channel TV news on YouTube and watch videos with revelations of what will happen in Império and other soap operas.
.