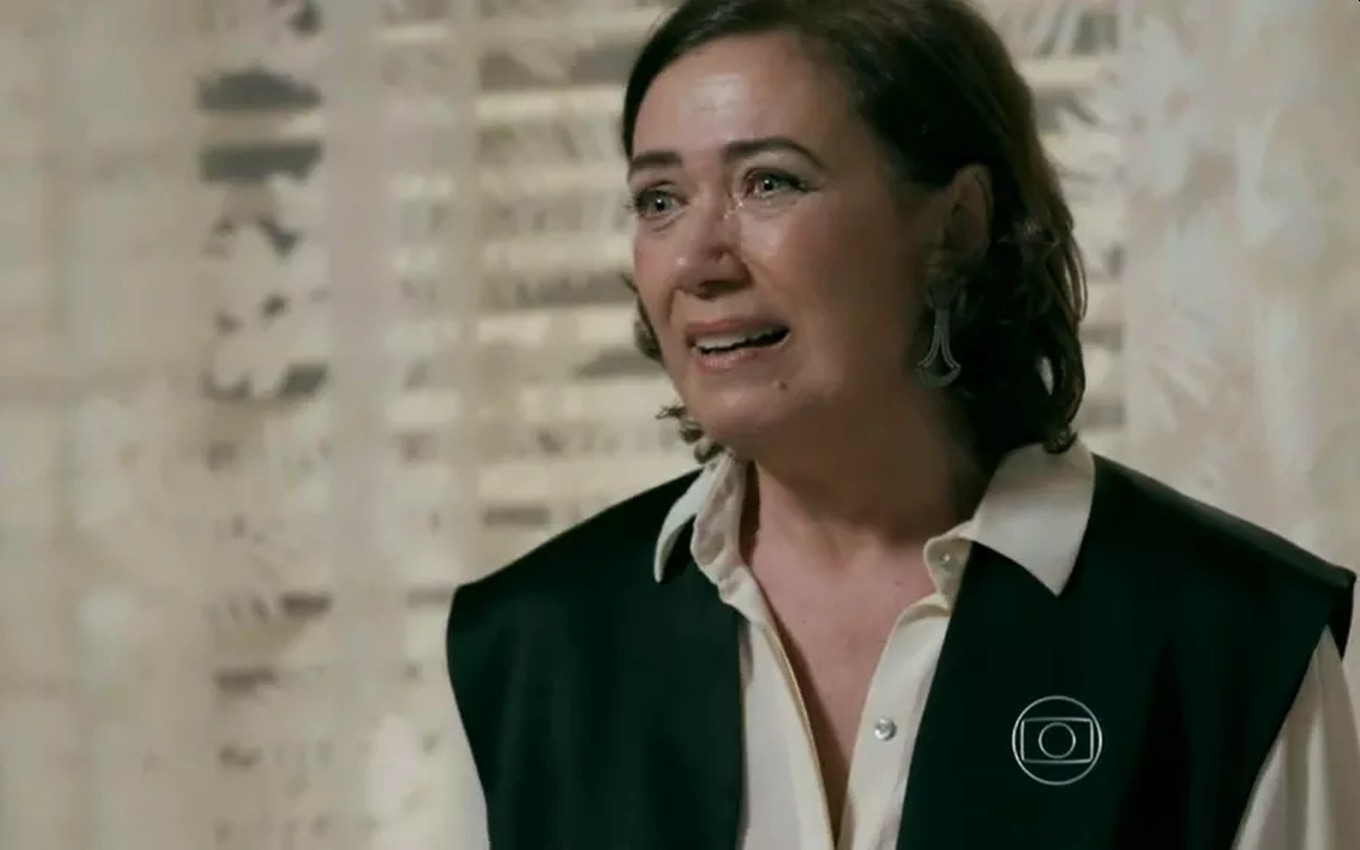 Willing to meet her husband's lover at any cost, Maria Marta (Lilia Cabral) will get what she wants in Império. The madame will discover with Du (Josie Pessoa) the address of Maria Isis (Marina Ruy Barbosa) and invade the redhead's apartment to take revenge. But nothing will go as planned, and the dondoca will cry when entering the couple's love nest in Globo's nine o'clock soap opera.
Upon knocking on Maria Isis' door, Marta will be shocked to meet the Commander's lover. The two will begin to exchange barbs, and the woman will insist on visiting the room where the girl sleeps with the rich man.
When looking at the bed, the villain will let her guard down and cry. "I came here with the intention of breaking you all. But how can I do this if you are just a girl", observes the betrayed.
Back in the room, Maria Isis will apologize for making her rival suffer. Maria Marta will not understand the attitude and will ask how she can care for the wife of the man she loves.
"Of course I care. So much that I never wanted you or your children to know about my existence. Forgive me, please. I don't want to hurt anyone," he will say, sincerely. Lilia Cabral's character will claim that she always knew about the redhead and confesses that she wished everything bad for her.
Maria Marta will start crying again and will show that she cannot act as planned. "Damn you who has the courage to apologize to me for having bewitched my husband!", He complains.
Império (2014) won a "special edition" to plug the hole left after the final stretch of Amor de Mãe during prime time at Globo. Um Lugar ao Sol, the next unpublished soap opera at 9pm, was postponed to debut in the second half of this year.
In addition to the spoilers, the TV News publishes a daily summary of the nine o'clock soap that the broadcaster reprises due to the Covid-19 pandemic.
---
Find out all about the next chapters of the soap operas with the Noveleiros podcast
Listen to "# 59 – All about the unpublished chapters of Save Yourself!" in the Spreaker.
---
Subscribe to the channel TV News on YouTube and watch videos with revelations of what will happen in Império and other soap operas.
.