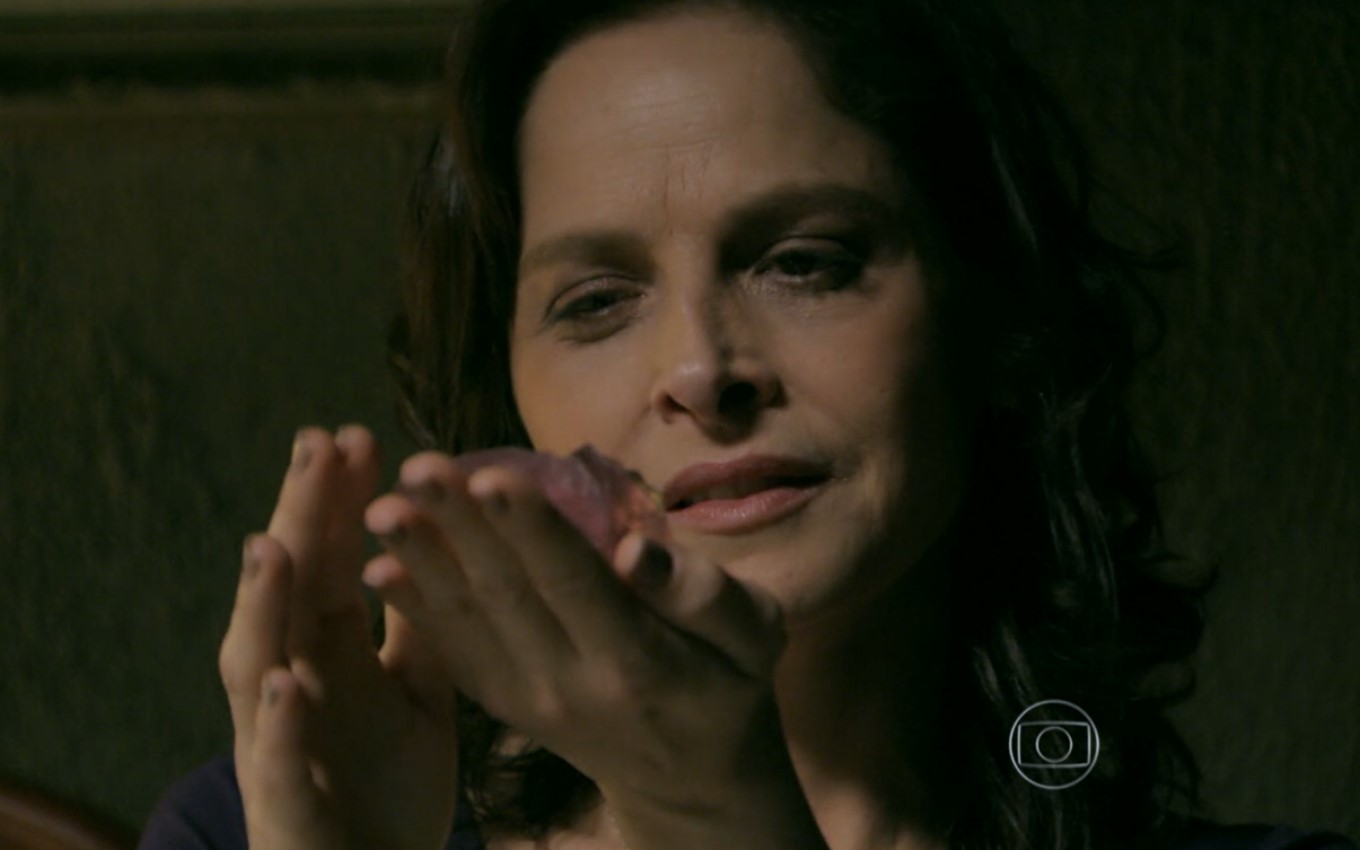 Check out the summary of the next chapter of the rerun of Império, Globo's nine o'clock soap opera, which airs this Friday (23):
José Alfredo sends Josué to listen to Maurílio and Téo's conversation. Espinoza delivers the glass with the special liquid to the commander. Danielle blames herself for lying to José Pedro. Maurílio shows Téo the evidence against José Alfredo. Du thinks about her pregnancy.
Maria Marta supports João Lucas. Cláudio and Beatriz praise the work of Maria Isis. Leonardo joins a group of homeless people. Salvador overhears Carmen talking to Orville about an Argentine collector. Elivaldo comments to Cristina that he also wanted to be welcomed by his uncle.
Enrico watches Claudio and Beatriz together and makes a date with Bianca. Téo starts writing his report. José Alfredo tells Joshua that he will not be defeated. Cora appreciates the pink diamond.
Click here for summaries of upcoming Empire chapters.
---
Empire chapters are provided by Globo and are subject to change without notice
---
Subscribe to the channel TV news on YouTube and watch videos with revelations of what will happen in Império and other soap operas.
.