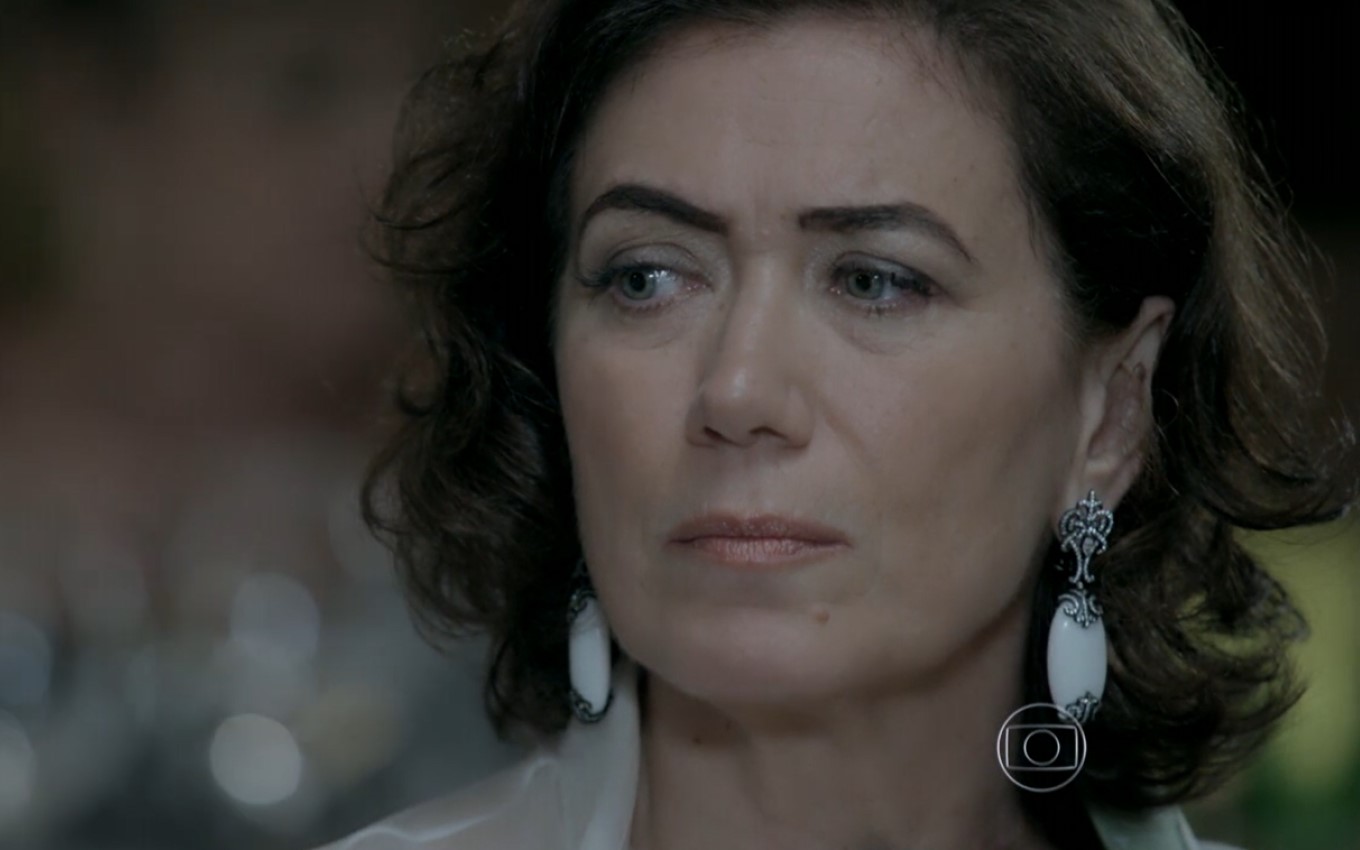 Check out the summary of the next chapter of the rerun of Império, Globo's nine o'clock soap opera, which airs this Friday (30):
José Alfredo asks Cristina to take his place at the company, in case something happens to him. Téo arrives at the restaurant to talk to Maurílio and Maria Marta catches the two together. Reginaldo reveals to Jairo that he discovered his secret. Cardoso follows Jairo to the meeting place with Cora, and she pretends to be a victim when she sees him in order to escape her accomplice. Maurílio asks Maria Marta to marry him.
José Alfredo provokes Maurílio when he hears Maria Marta's marriage proposal. Ishmael and Lorraine claim to have seen Cora and Jairus together. Tuane thinks about moving back in with Elivaldo. Cardoso threatens Jairo to get the pink diamond. José Alfredo spends the night with Maria Isis. Enrico directs Felipe to sabotage Vicente. Magnolia tries to reconcile with Maria Isis.
Click here for summaries of upcoming Empire chapters.
---
Empire chapters are provided by Globo and are subject to change without notice
---
Subscribe to the channel TV news on YouTube and watch videos with revelations of what will happen in Império and other soap operas.
.