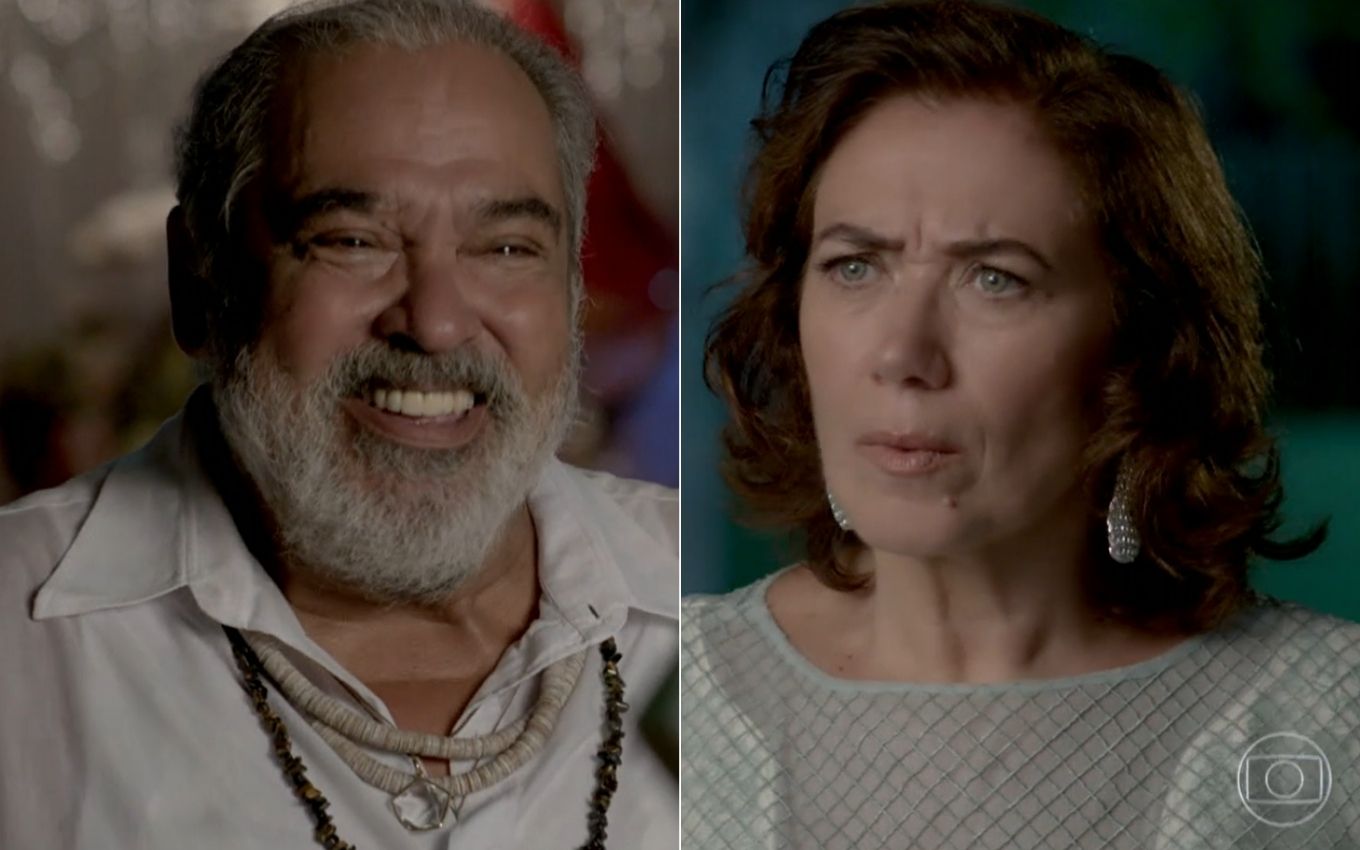 Check out the summary of the next chapter of the rerun of Império, Globo's nine o'clock soap opera, which airs this Monday (27):
Maurílio sees Maria Marta entering Claudio's house. Claudio introduces Maria Isis to two couples of friends. Magnolia and Severo appear in Claudio and Beatriz's room. Téo Pereira arrives at Claudio's house. Ishmael questions Lorraine about the money she received. Robertão and Erika exchange messages. Cristina and Antoninho talk about José Alfredo's new hiding place.
Maurílio observes the movement in the house of Claudio and Beatriz from a distance. Maria Clara and Vicente talk about the dinner in honor of Magnolia and Severo. José Pedro is revolted by the fact that Maria Marta had gone to dinner at Claudio's house. Du asks João Lucas to talk to José Alfredo. Erika thinks about what she discovered about Silviano and Maria Marta.
Maria Isis and Magnolia make up. Jurema tramples on Reginaldo. Brigel follows Joshua's car. Maria Marta takes a taxi to Santa Teresa. Maria Isis arrives at the Unidos de Santa Teresa shack and meets José Alfredo. Maria Marta faces Antoninho.
Click here for summaries of upcoming Empire chapters.
---
Empire chapters are provided by Globo and are subject to change without notice
---
Subscribe to the channel TV news on YouTube and watch videos with revelations of what will happen in Império and other soap operas.
.