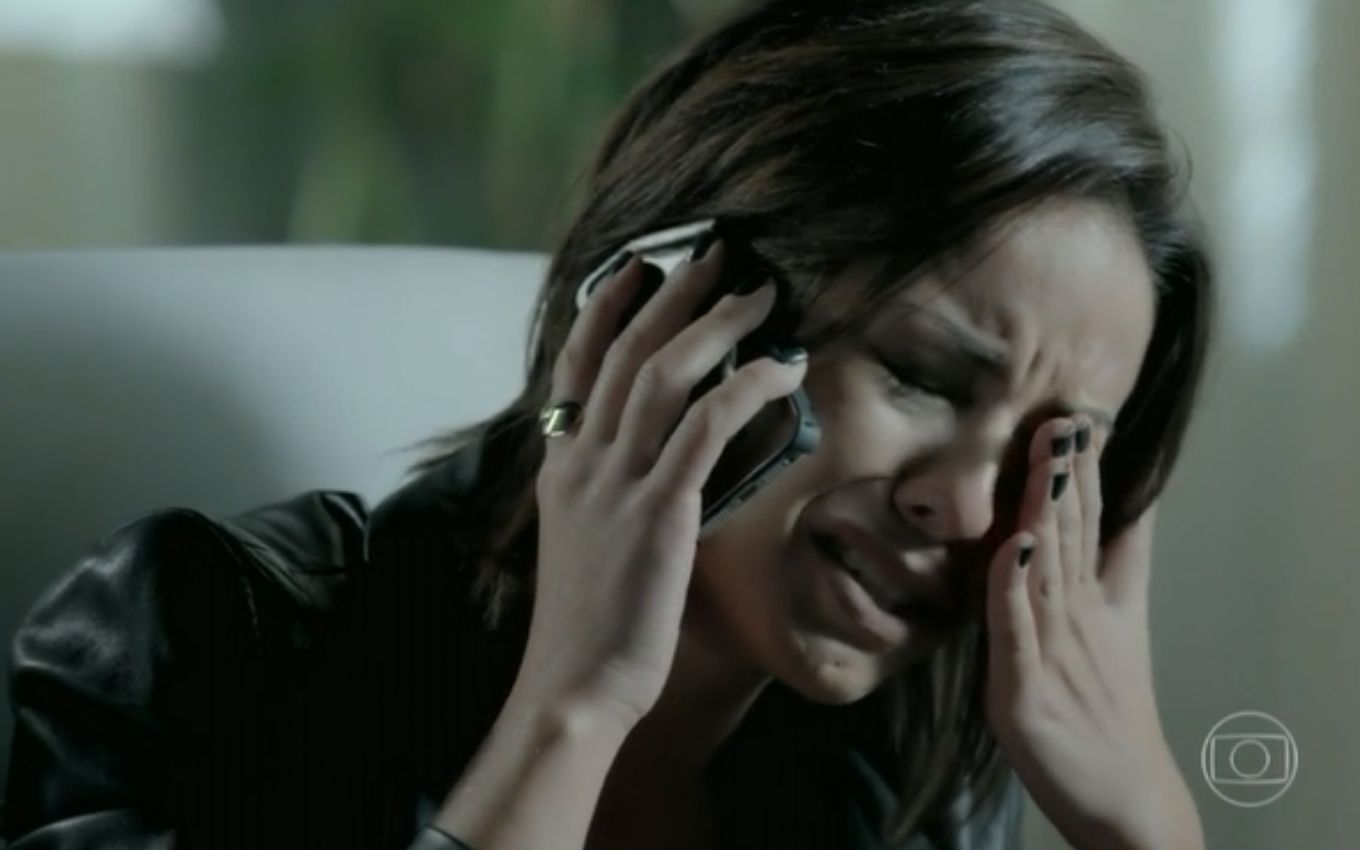 In Império, Maria Clara (Andréia Horta) will be devastated to discover that her part of the pink diamond has been stolen. The designer will call Vicente (Rafael Cardoso) to vent and tell him about her distrust of Patrício (Hugo Esteves), but will be dumped by her boyfriend in the 9:00 pm soap opera on Globo.
In the scenes scheduled to air starting this Thursday (2), the heiress of José Alfredo (Alexandre Nero) will go to the goldsmith's room and make serious accusations after the discovery of the robbery. "I wonder how far you would go to get what you want," the designer will begin.
"Perhaps, even pass the password to the vault in this room for someone to steal my diamond", will add Clara, in sequence. Patrício will try to defend himself, but the rich girl will get even harder with him: "I don't believe your word anymore, thief!".
Cristina's sister (Leandra Leal) will be upset after the argument and will call her boyfriend, in tears. "I'm glad you answered. I'm really bad. I need to vent to someone," she will say, who will ask for a meeting with Vicente.
"Can we see each other today?" Clara will ask. "Today, I think it's going to be a bit difficult. The restaurant is closed. In fact, with a special party. Silver anniversary of Isis' parents [Marina Ruy Barbosa]", will allege Cristina's ex-boyfriend, when dismissing his girlfriend.
Written by Aguinaldo Silva, Império (2014) won a "special edition" to fill the hole left after the end of Amor de Mãe on Globo's prime time. The unprecedented Um Lugar ao Sol, the next telenovela in the 9 pm range, was postponed to premiere in the second half of this year.
In addition to spoilers, the TV news It publishes daily the summary of the nine soap operas that the network repeats due to the Covid-19 pandemic.
---
Learn all about the upcoming chapters of soap operas with the Noveleiros podcast
Hear "#72 – Angel and Alex have explosive encounter in Secret Truths!" on Spreaker.
Subscribe to the channel TV news on YouTube and watch videos with revelations of what will happen in Império and other soap operas.
.