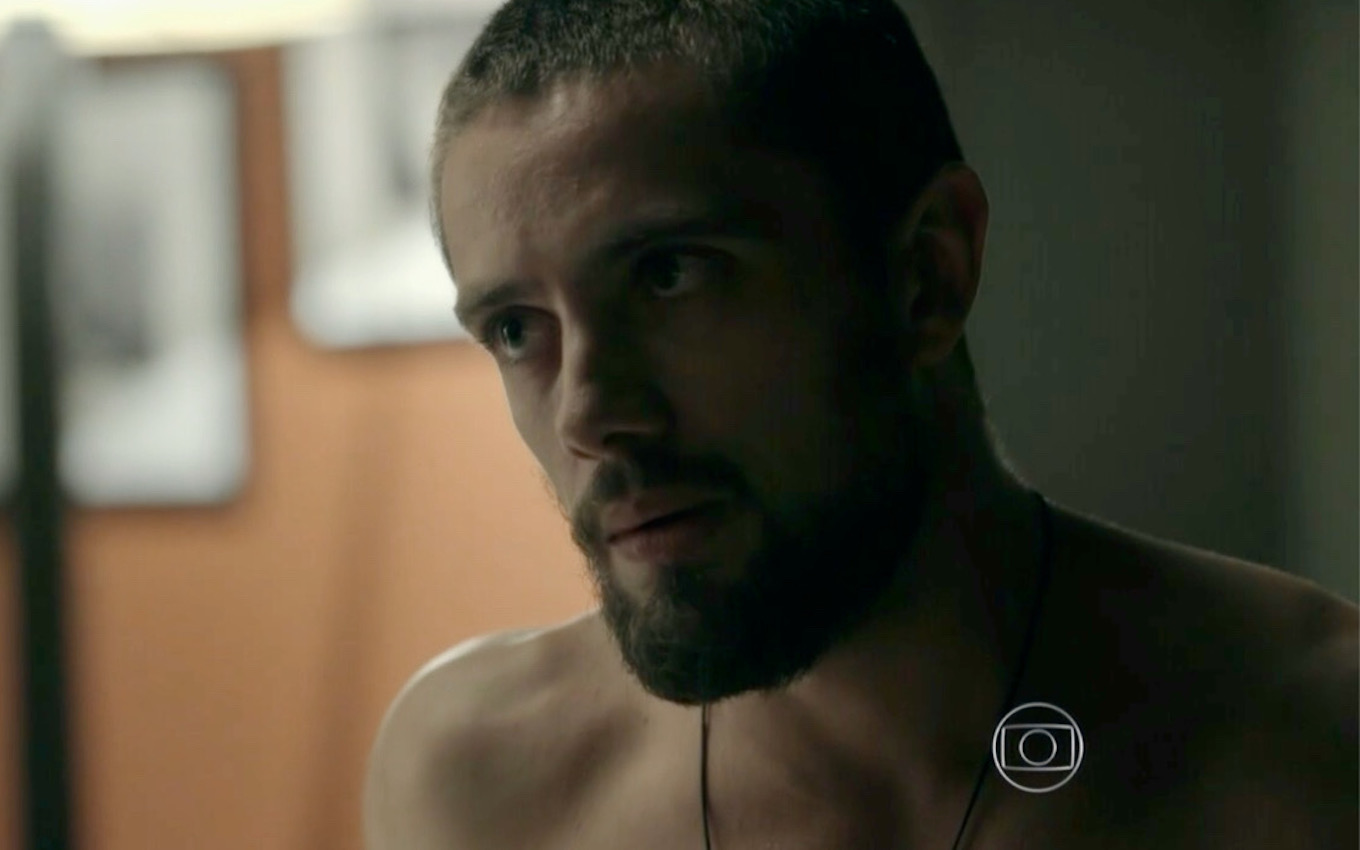 Maria Clara (Andreia Horta) will invest in Vicente (Rafael Cardoso) for real in Império. José Alfredo's daughter (Alexandre Nero) will surprise the cook by inviting him to sleep with her. The chef de cuisine will accept, but will not be able to have sex with the jewelry designer. He will be embarrassed and will let it appear that he hasn't forgotten Cristina (Leandra Leal) on Globo's nine o'clock soap opera.
The scenes will air from the next day 2. The sequence begins with a phone call from Maria Clara taking the initiative to call her "staying friend" to spend the night with her. "I think it's about time, right? We know that something is happening between us, there's no reason to postpone this moment anymore", the brunette will say.
The Commander's favorite daughter will still hear the boy talk about having a hard day at work, but will eventually convince him. "Your arguments were good. Are you sure I won't be too much trouble?", the cook will ask when he arrives at the home of the little girl. "I'm the one who can give you a little work. But nothing you can't take out of the letter", the woman will say, full of fire.
After taking a shower and returning to his room just wrapped in a towel, Vicente will still be debating whether or not to have a night of love with Maria Clara and will let go:
It's just… I don't know, you took me by surprise with this invitation to sleep here… I'm a little embarrassed. This is all very different for me. This amazing house. A place like this where I always stepped in the back door. The problem is with me. I have never been with a woman like you.
Faced with so much resistance, Clara will shoot: "Oh, I see. Look ahead! Or have you still not managed to forget Cristina? Is that it?", the designer will ask. "I'm trying… I better leave, Clara. You're really nice, you don't deserve a guy who is tormented, confused like me," the chef will say.
sleep with a shell
Clara will end up accepting that the most she'll get will be a night's sleep in the company of her "friend". She will then ensure:
"I deserve a romantic guy, yes, like you. Sensitive, nice people and cat. Come here, don't be afraid of me, no. And don't leave at this hour, no way. I'll get you some pajamas, I have one of mine. that will fit you… And I promise you that we won't do anything there in this bed… Just sleep.
Império (2014) won a "special edition" to fill the hole left after the end of Amor de Mãe on Globo's prime time. The unpublished Um Lugar ao Sol, the next unpublished soap opera at 9 pm, was postponed to premiere in the second half of this year.
In addition to the spoilers, the TV news It publishes daily the summary of the nine soap operas that the network repeats due to the Covid-19 pandemic.
---
Learn all about the upcoming chapters of soap operas with the Noveleiros podcast
Listen to "#66 – Ana has a crisis and changes everything in A Vida da Gente!" on Spreaker.
---
Subscribe to the channel TV news on YouTube and watch videos with revelations of what will happen in Império and other soap operas.
.