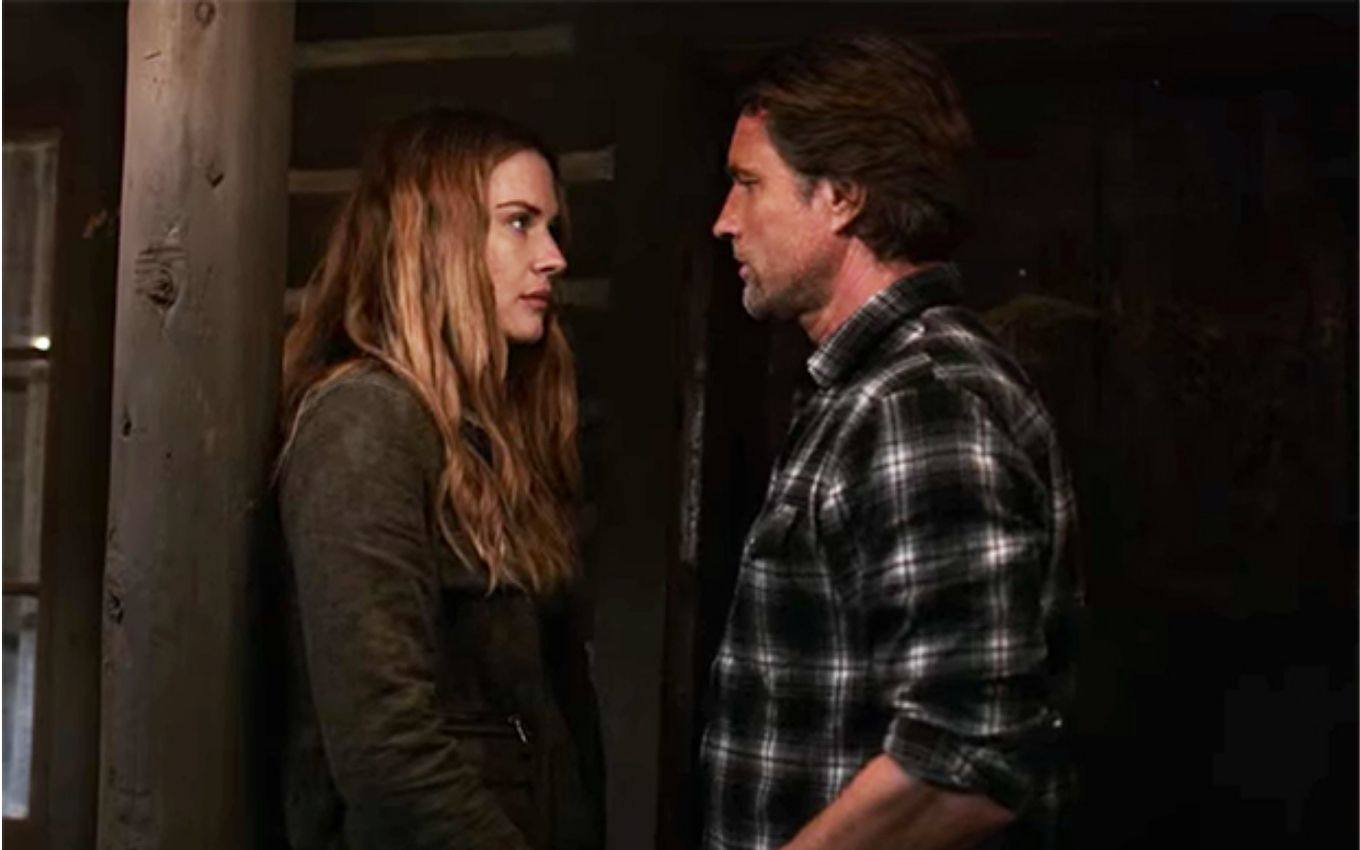 Virgin River's third season didn't answer the main question fans of the show have been asking since the beginning: Will Mel (Alexandra Breckenridge) and Jack (Martin Henderson) be together in the end? When everything seemed to come to a happy ending, the nurse's impulsive attitude may have ruined everything.
[Atenção: Contém spoilers da terceira temporada de Virgin River abaixo]
Mel returned to dreaming of being a mother, which ended up scaring Jack, making him end the relationship so as not to interfere with his loved one's plans, as Charmaine (Lauren Hammersley) is pregnant with twins and he was afraid of not being able to support two families, even more with a possible fight in court for the custody of the children.
The owner of the bar, however, regretted it and tried to get back together with the nurse, who even responded, but hesitated. During the brief separation, she had gone to Los Angeles and artificially inseminated with the genetic material of Mark (Daniel Gillies), her dead husband, after taking advice from her sister.
Season three ended with Jack asking Mel to marry him, and she revealing that she is pregnant. Initially, Martin Henderson's character perked up, but she responded that she didn't know if he was the father.
The other romances that had started in season two also took a turn for the worse, new couples formed, and the assassination attempt on Jack took a back seat. Check out how each novel turned out:
Hope e Doc
Annette O'Toole did not participate in the third season recordings because of the Covid-19 pandemic. The 69-year-old actress has only appeared on a few video calls with Doc (Tim Matheson). To explain the mayor's absence, the authors created a drama greater than usual.
First, Hope was visiting a 90-year-old aunt and suffered from a hurricane. While trying to return to the wake of Lilly (Lynda Boyd), who had died of cancer, she had an accident and had to be hospitalized. The season came to an end with uncertainty about his recovery. Meanwhile, Muriel (Teryl Rothery) took the opportunity to spend more time with the doctor.
Lizzie e Ricky
The crush between Lizzie (Sarah Dugdale) and Ricky (Grayson Maxwell Gurnsey) ended up taking shape in the new episodes and even had the approval of Connie (Nicola Cavendish), religious aunt of the troubled young woman. A love she had in the past and the choice her boyfriend made to become a Marine, however, can put an end to the relationship.
Paige e Preacher
Lexa Doig was another actress who didn't show up in the new season, but the reason wasn't the pandemic. Paige killed her ex-husband in self-defense and ran away from his twin brother Vince (Steve Bacic), a police officer, leaving their son Christopher in the care of Preacher (Colin Lawrence), with whom he was starting a relationship.
She did not return for her son, and the last episode hinted that Paige had been captured by her former brother-in-law, who set a trap for Jack's best friend and hides in his house waiting for Christopher.
Brie and Brady
A new romance has started between Jack's sister and the main suspect for having shot him. Unaware of Brady (Ben Hollingsworth's) past, Brie (Zibby Allen) has ended up taking a chance and falling in love with the criminal, who is seeking redemption.
An affront to Calvin (David Cubitt) and an attempt to leave the drug trafficking scheme put the former marine in the crosshairs of police investigations. The criminal boss even planted the gun he had fired at Jack in Brady's car, reason enough for him to be arrested in the last episode — much to Brie's disappointment, who didn't believe her boyfriend was the victim of a set-up.
Check out the trailer for the third season of Virgin River below:
.