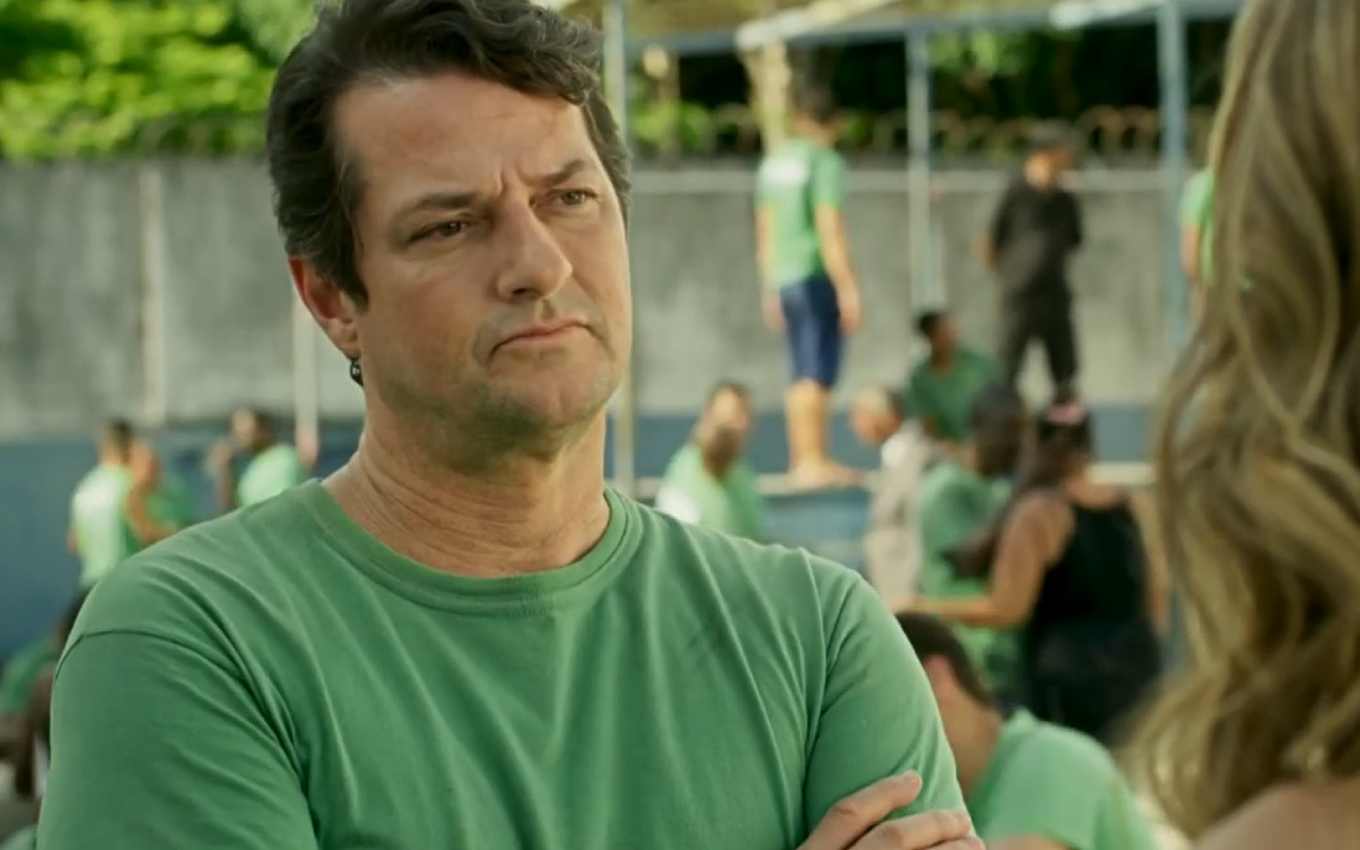 In the final stretch of Pega Pega, Malagueta (Marcelo Serrado) will be shocked to learn the secret of Maria Pia (Mariana Santos). After being arrested, the thief will discover that she acted as the supportive belly of Eric (Mateus Solano) and his wife. The executive managed Bebeth (Valentina Herszage). The revelation of the pregnancy will make the bandit huff with rage on Globo's seven o'clock soap opera.
The scammer will receive a visit from the owner of Carioca Palace in the jail. In conversation, he will play green to try to find out what the beloved is hiding. "Maria Pia told me everything she did for Bebeth. That crazy thing. And she did more for you than for Bebeth," the inmate will say.
"Maria Pia generated Bebeth for me and Mirella [Marina Rigueira] out of friendship, out of love," the businessman will reply. Perplexed by the information, Malagueta will wait for Maria Pia's next visit and demand an explanation.
"Why didn't you ever tell me you gave birth to Bebeth?" the rogue will ask. The villain will then try to clarify everything that happened in the past: "I liked Eric a lot. I loved him. But you know everything. And you also know that I discovered that love there was an illusion. I love you so much, you know, I always knew everything".
"Not everything," the crook counters. "Ah, Vitor. How was I going to tell you? It's a subject I don't like. Oh, hey, I didn't even wish you had known. Dammit. Now you're going to lecture me, you're going to fight me," complains the daughter of Athaíde (Reginaldo Faria).
However, the boy will cry and pity. "You are the most generous person I know. You gave a son to the guy you loved. Damn! And he didn't even love you! It was his son with another woman", will comment Malagueta.
Pega Pega (2017) won a "special edition" to fill the hole left after the final stretch of Salve-se Quem Poder. Como Mais Vida, Melhor, the next unpublished soap opera in the 7pm range, was postponed because it is being recorded with security protocols that slow down the execution process.
---
Learn all about the upcoming chapters of soap operas with the Noveleiros podcast
Listen to "#77 – Luísa makes a big revelation to Pilar in Nos Tempos do Imperador" on Spreaker.
---
Subscribe to the channel TV news on YouTube and watch videos with revelations of what will happen in Império and other soap operas.
.